Did Prabhas Really Go On A '40 Eggs A Day' Diet For Baahubali 2?
SS Rajamouli's Baahubali: The Conclusion has done more business than any movie in the history of Indian cinema has. In fact, it stands to be the highest grossing Indian film of all time with over INR 400cr in its kitty! But can the grandeur and success of the movie be attributed just to a great story, direction, acting, and VFX. Not really, at least in the case of the Baahubali franchise.
The hardwork put in by the ensemble cast physically has been quite the talk of the town. From actors Prabhas and Rana Daggubati buffing up as the princes of Mahishmati to Tamannah Bhatia and Anushka Shetty honing the grace of their respective warrior princesses, we've seen and read quite a lot. And with a fair share of awe, might we add. But the latest snippet of info regarding actor Prabhas' Baahubali diet leaves us speechless and with utter respect for the star's dedication to his film!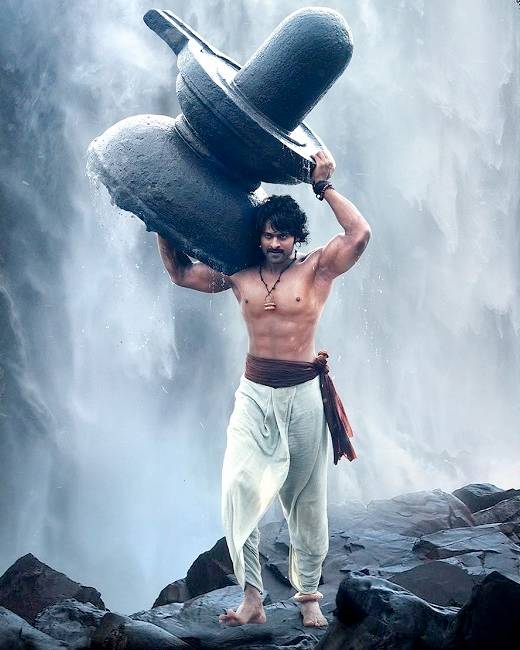 Yes, he did!
Much like the sequel to the magnum opus, Prabhas too appeared larger than ever. But was it all workout and weight training? Nope. The actor fed his system a massive amount of food to pull off the roll of the magnanimous warrior prince. And by "massive amount of food" we mean 40 egg whites. That's right, 40. In a single day. In fact, in a single sitting, that is, he consumed the 40 egg whites and more just for breakfast. That is more than most of us consume in a month!
The actor perfectly got into the skin(s) of Mahendra Baahubali and Amarendra Baahubali, putting on 20 kilos for the sequel. Yep, that's why Baahubali Sr. looks way more muscled than Shiva, a.k.a. Baahubali Jr. But that isn't all. In addition to the crazy amount of egg white, Prabhas supplemented his zero carb diet with fish, almonds, and a lot of green vegetables divided into six meals – and roughly 4000 calories – throughout the day.
Pairing his massive diet with an even more rigorous workout, Prabhas went from lean to mean and we're not complaining at all! Read all about his superhero diet and workout here.