RBG, Park Inn Is Your Next Culinary Pit Stop In Delhi
If you've ever found yourself partying into the wee hours of the morning, chances are you've craved something solid afterwards to push down all that alcohol with. Yes, I am referring to all you after party Maggi hoggers and Twenty Four Seven flockers. There is some majorly great news for all of you party owls in Delhi! There is a new – and fancier than a convenience store – spot for you to stuff your intoxicated selves with.
Behold, RBG
Standing tall behind the Moolchand Metro Station is Park Inn by Radisson, which nestles RBG Bar & Grill, the hotel's 24/7 café. Formerly occupied by Delhi's popular Hotel Vikram that was a landmark establishment given the presence of the Capital's much loved Moolchand Parathewala at its periphery, the property was taken over by the Radisson group to launch Park Inn this January.
The hotel and the restaurant mirror every thing that the Radisson group and the Park Inn chain of hotels stands for – quality, service, excellent food, and top-notch hospitality. The café, spread over a major chunk of the building ground floor complete with a gorgeous alfresco setting, too is a crisp amalgamation of brilliant décor and five star service.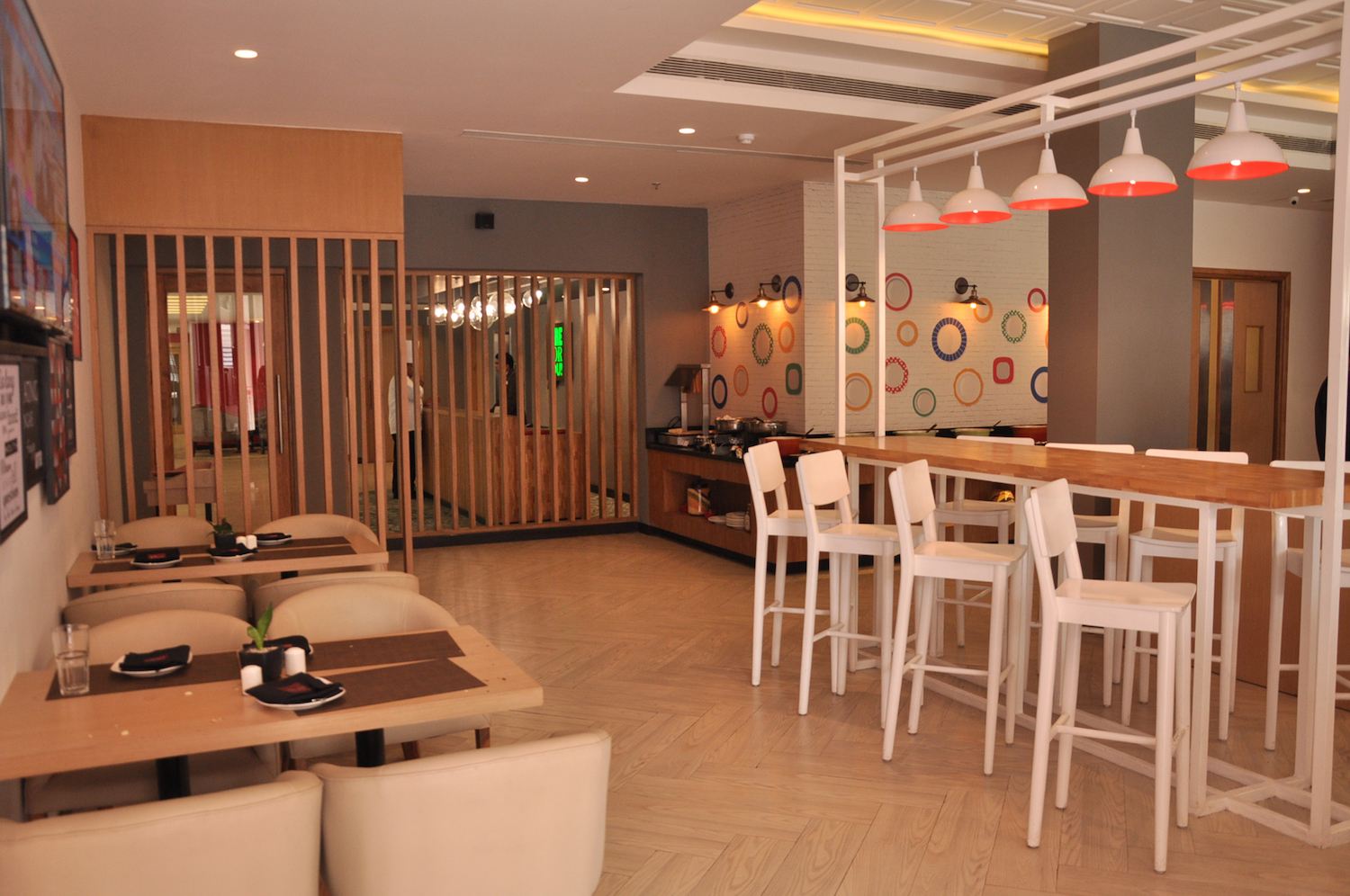 Night Menu
RBG (née 1440 Lounge & Café) apart from rolling out an excellent breakfast, lunch, and dinner buffet spread is gaining popularity as South Delhi's late night hotspot. In addition to impressive buffet options and an a la caret menu that packs a delightful punch with Asian, Continental, and Indian cuisines, Chef Amol Shambharkar has put together a special late night menu that caters to the after 11 crowd.
The special Night Menu features all the food that you would crave after a crazy night of drinks and dancing. So you can expect to find a lot of comfort food including dal, naan, Maggi, sandwiches, biryani, soups, pastas, ice creams, and much more. But since we visited the restaurant in broad daylight, we got a chance to try some of RBG's a la Carte dishes, and here's what we thought.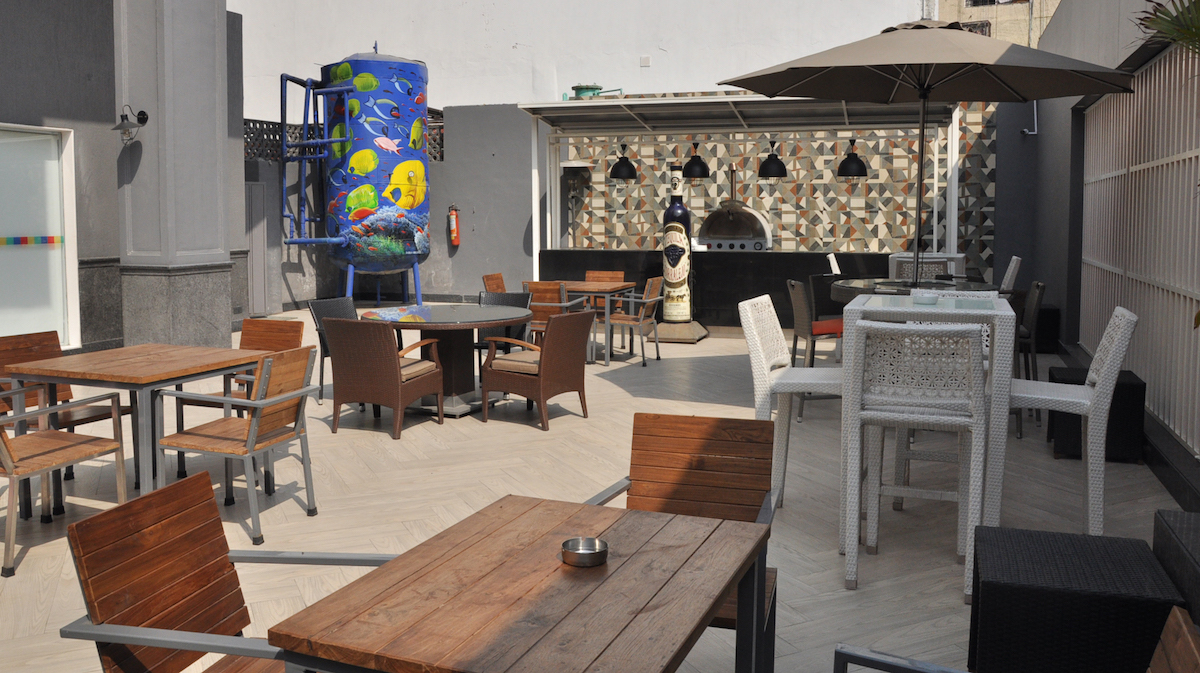 What We Had:
Pineapple & Kiwi Cooler
A chunky blend of fresh pineapples and kiwis, this cooler set the mood for our summer day lunch just right. With a delicious balance of pineapple and kiwis, it was just the right amount of pulp and the perfect amount of juice. Let us just put it this way, it was tropical summer in a glass!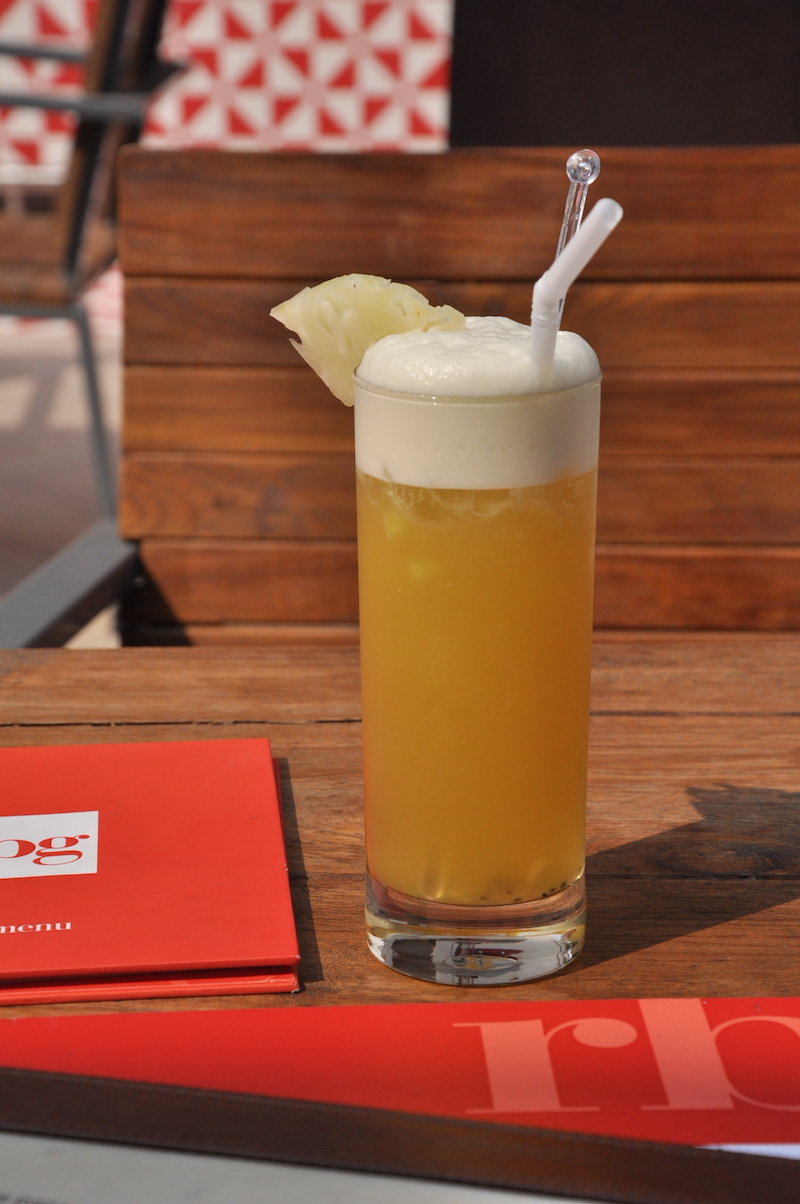 Tom Yum Soup (Chicken)
If you love Tom Yum for the spicy kick your throat gets a moment after you gulp a spoonful of the soup, then RBG stands to delight you with just that. Loaded with Thai flavours and fresh cut vegetables, lemongrass, shallots, crunchy galangal, and juicy chicken chunks, the soup was fiery and delicious.
Classic Caesar Salad (Chicken)
Warm, crunchy, crispy, juicy, fresh. So many adjectives to describe a single salad! The chicken Caesar salad was as delicious as it was healthy. The greens were fresh, the shredded chicken juicy, while the dressing, baked (that's right, not fried) and super crisp croutons, and additives like green apples and olives brought edible magic to life!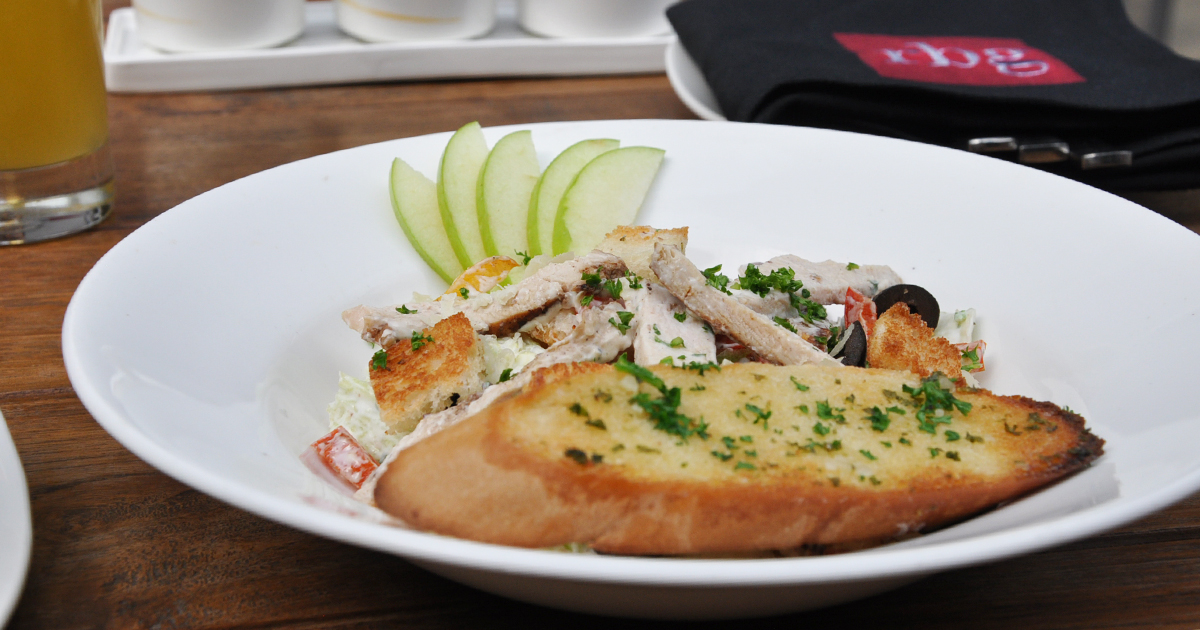 Prawn & Chicken Sui Mai
This steamed dish stayed true to its roots and came piping hot in a bamboo casserole. Served with a side of chili and soy paste, the prawn and chicken Sui mai were sheer brilliance. The meat was a homogenous mince, yet the individual flavours of chicken and prawn remained intact. As did our faith in Sui mai.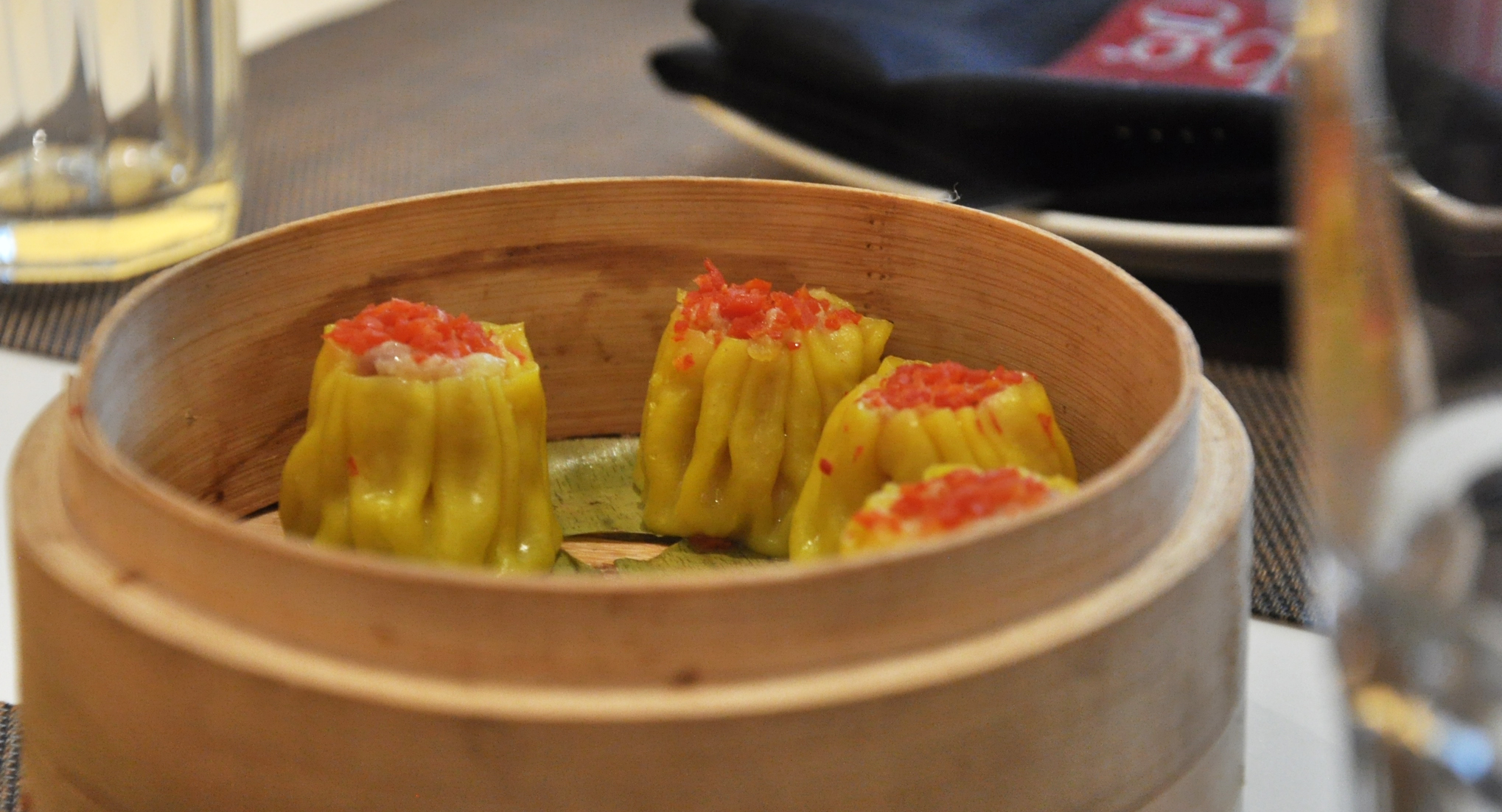 Chamanganj Galawat Ke Kebab
Give me a quick moment to reminisce this amazing meat kebab. *drools* From China to the heart of India, the Chef made a smooth transition with these meaty galawati kebabs that cam sitting atop small pieces of ulte tawe ka paratha. Served with a side of the quintessential coriander chutney, the kebab was a meat-eater's delight!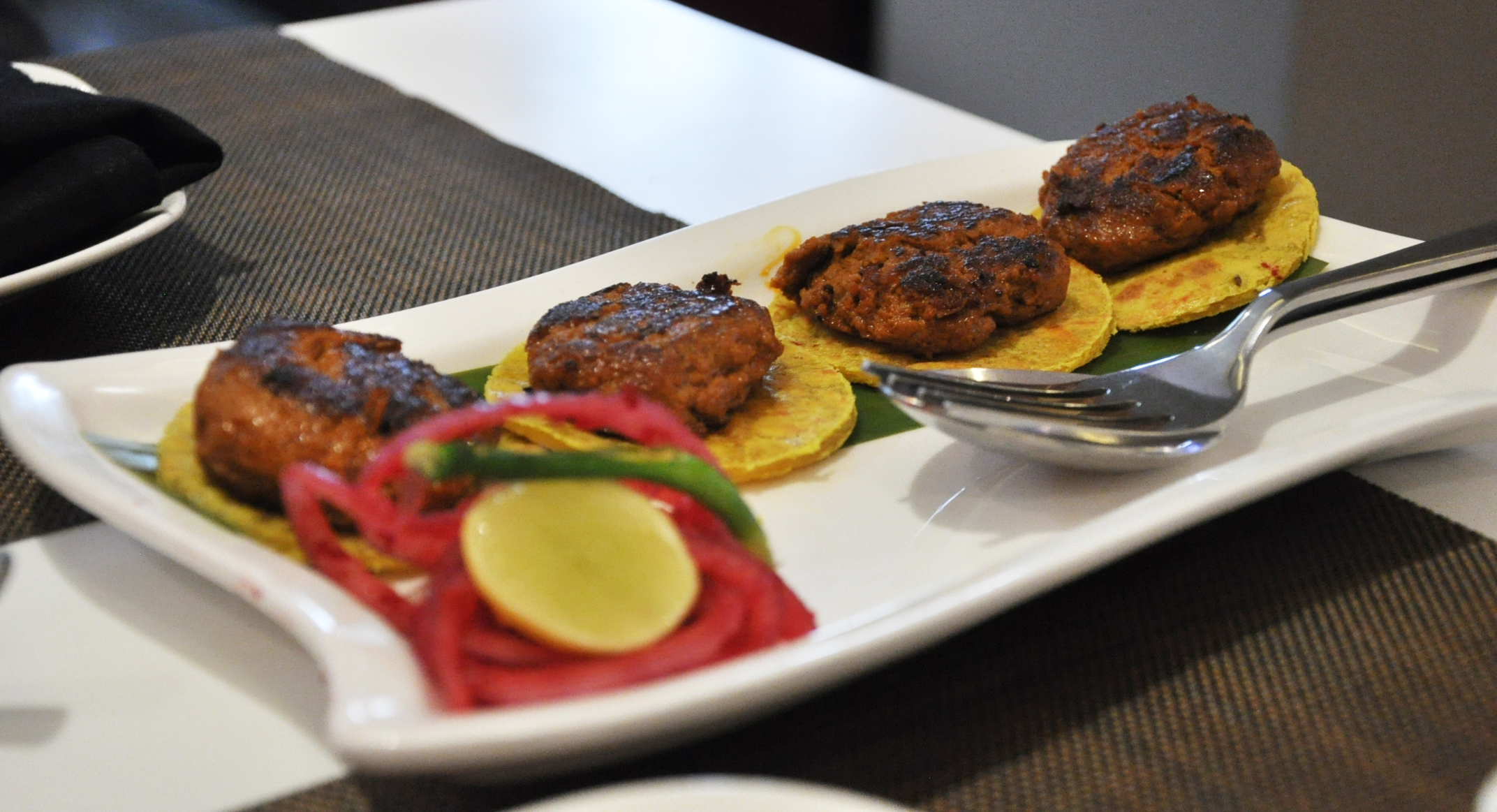 Smoked Shimla Chilli Sole
The Chef's unique Continental take on this fish preparation was a refreshing delight. The smoked sole pieces were cooked to a crusty perfection outside and a juicy yet flaky consistency inside. What set it apart was the side of a creamy mushroom risotto that paired extremely well with the fish. A special shoutout to the house made tandoor smoked chili sauce that accompanied the sole.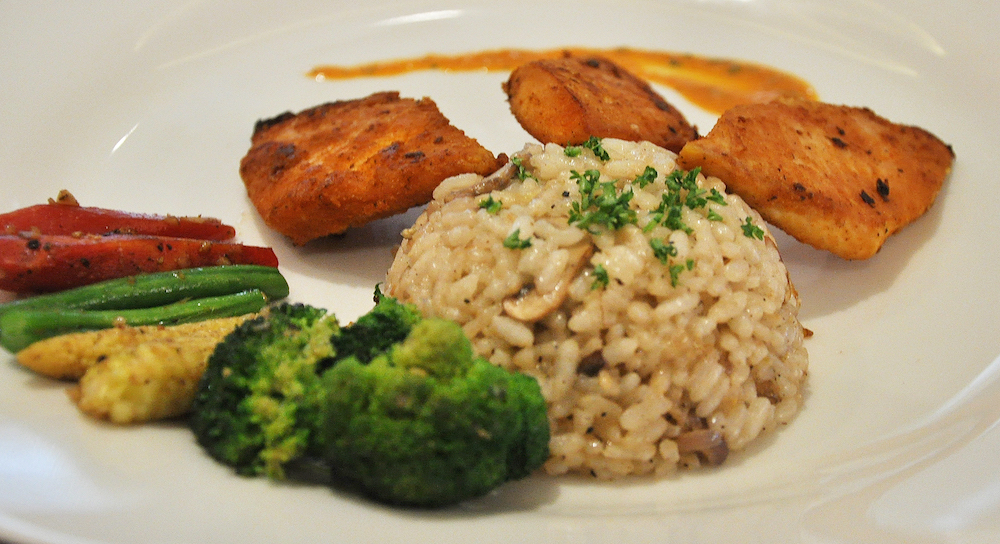 Molten Chocolate
After consuming over 10,000 calories, we jumped right into a crunchy deep fried bowl of molten chocolate lava cake topped with vanilla ice cream, chocolate drizzle, and nuts. Needless to say, the dessert was heaven I every bite and we can't fit into our jeans anymore. But it was all worth it.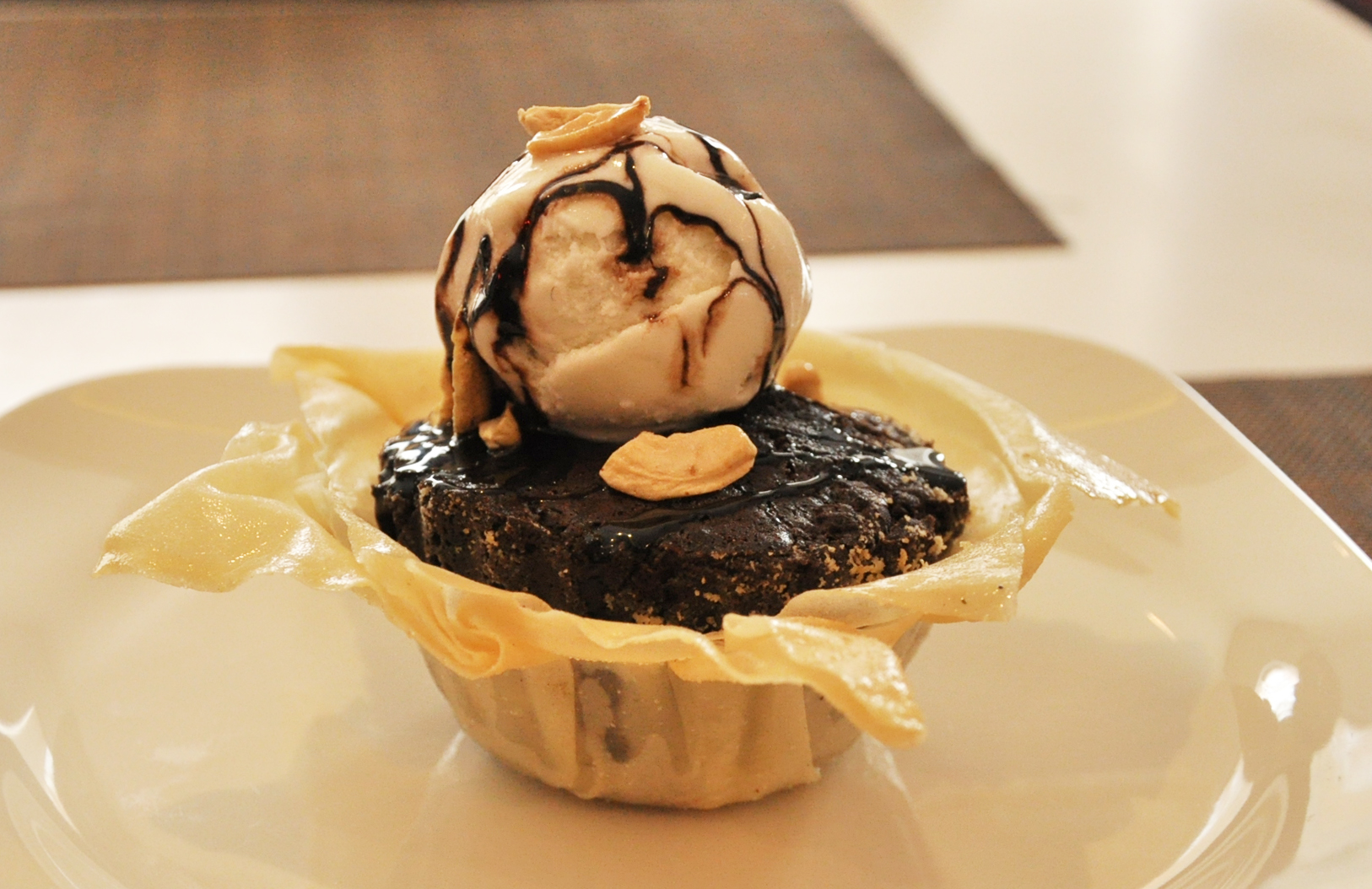 Need we say more?