Game Of Thrones: Venison Pies Recipe
We're reminiscing some important meals and scenes from Game of Thrones as the season 7 has left us with chills of the winter. Speaking of which, when Bran was the Lord of Winterfell in Robb's absence we see how he tries to be as polite and hospitable at possible. The Venison Pies were on the menu of his State Dinner and in the memory of when the castle was in it's full glory, here's the recipe for you.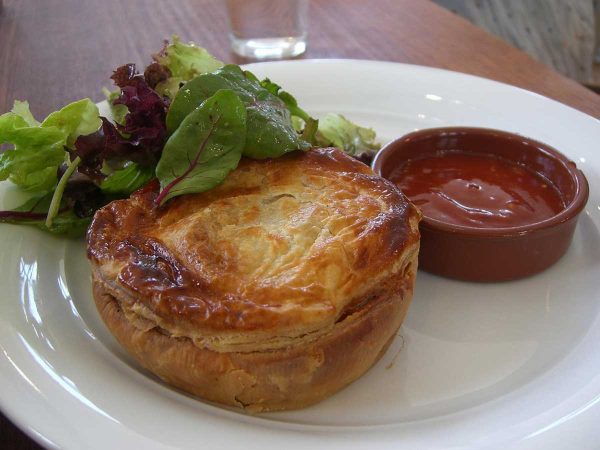 | | |
| --- | --- |
| | |
Begin making the pastry dough by mixing salt and flour.

Rub in the butter and add a whole egg and enough cream so that the dough sticks together.

Melt 3 tbsp of butter in a large skillet and add the chopped vegetables along with the bacon and stir.

After cooking for a few minutes, add the wine and cover the skillet.

Simmer till the vegetables and soft and remove them from the heat.

Now start seasoning the venison with the salt, pepper and savory.

Coat the seasoned venison with flour and brown the meat in another skillet.

Once done, add it to the cooked vegetables and bacon.

Roll the pastry dough and cut into circles of 6-inches.

Put filling in the center of each circle.

Do not overfill the pastries.

Brush the edges with heavy cream and fold the dough in half.

Using a fork, crimp the pastry edge to seal it.

Brush the pastries with heavy cream and bake them for 20-30 minutes at 350°F.