Scoop Up The Most Trend Conscious Ice Creams At Bhane Café
Standing poised in the posh Meherchand Market at Lodhi Road, Bhane is a fashion store and boy is it crazy amazing! Complete with huge glass walls that give out fancy installations, super trendy clothes and a spiral stairway to the heavenly café, Bhane draws you towards itself.
Trendy apparels and chic accessories – that insure a shopping bag in your hand when you leave – adorn the shop shelves. The store has been classily done up with minimal use of furniture and maximum use of style.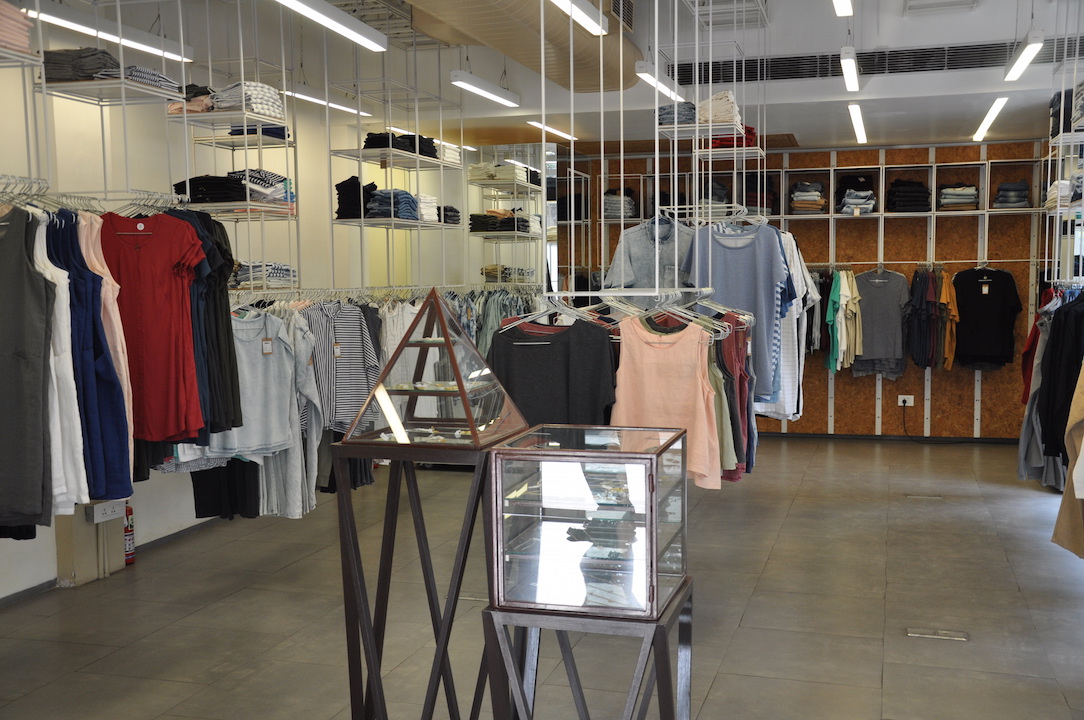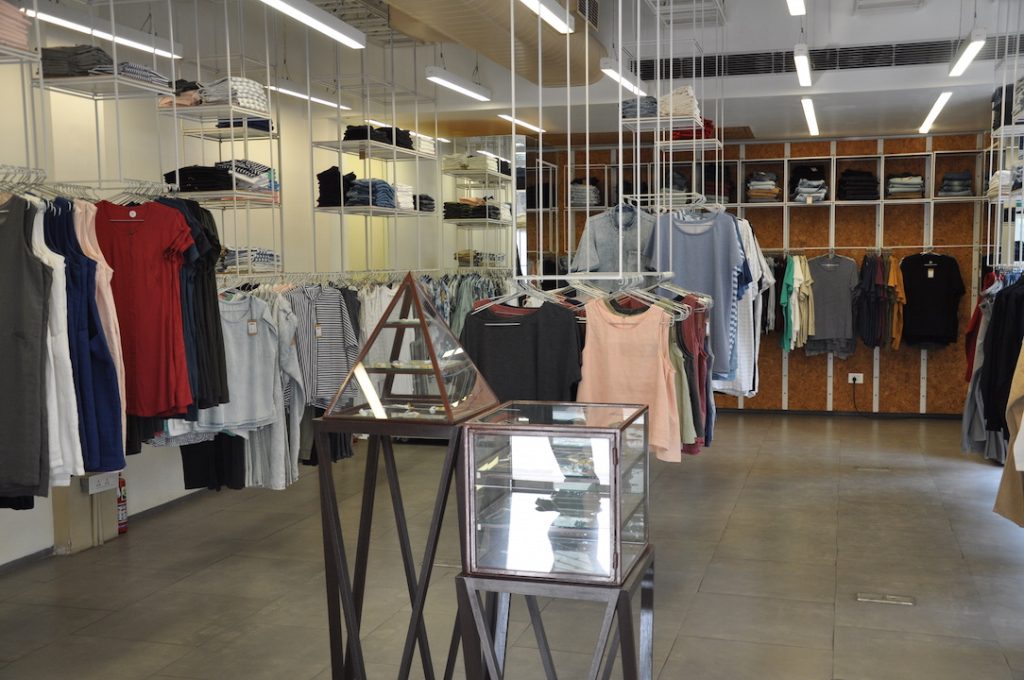 Bhane Café
Sitting atop a floor of the season's trendiest is the season's yummiest. The spiral stairway leads to a café, which is a relaxed and comfortable space where you can sit back and indulge in some delicious ice cream. Or rather ice creams because one flavor of just one scoop won't be enough.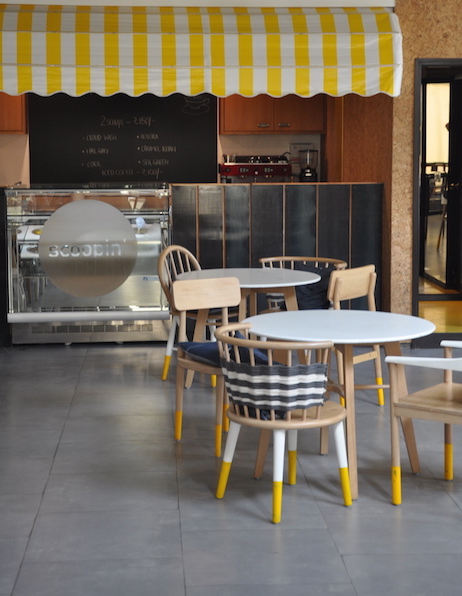 The store prides itself with the season's latest clothes, accessories and ice creams. That's right Bhane Café has its flavors in harmony with the season and its color palette. In a nutshell, the ice cream tubs are edible color boards.
Ever had that moment of utter confusion when you are torn between flavors ice cream? Well that will definitely not happen at Bhane Café because you'll probably have 'em all. Have a look at what we had and tell us we're wrong!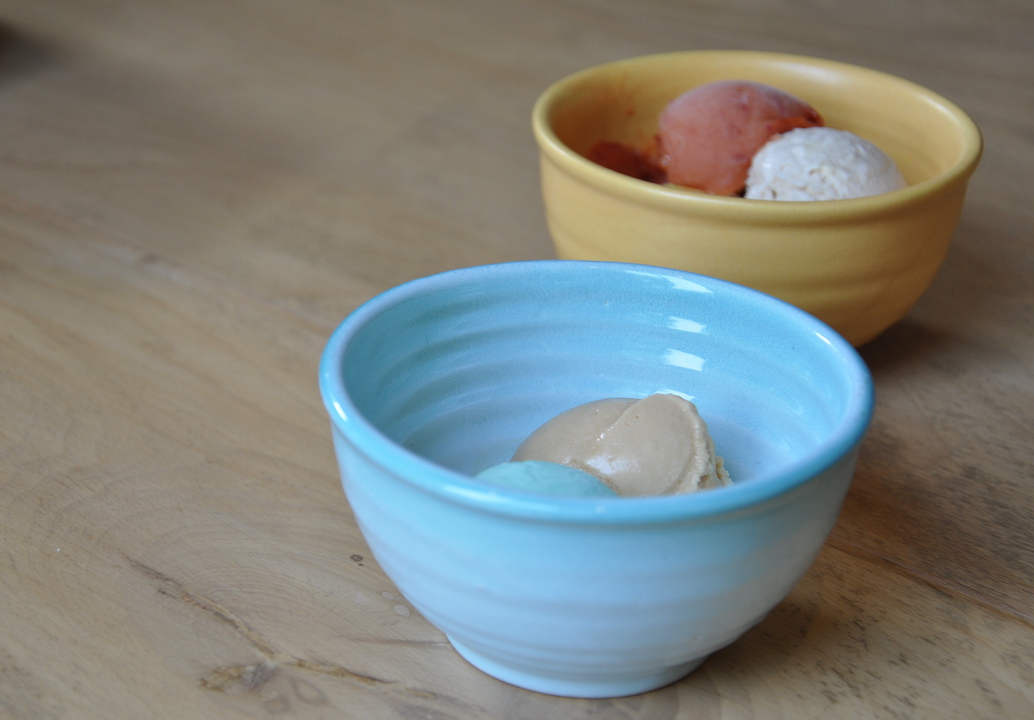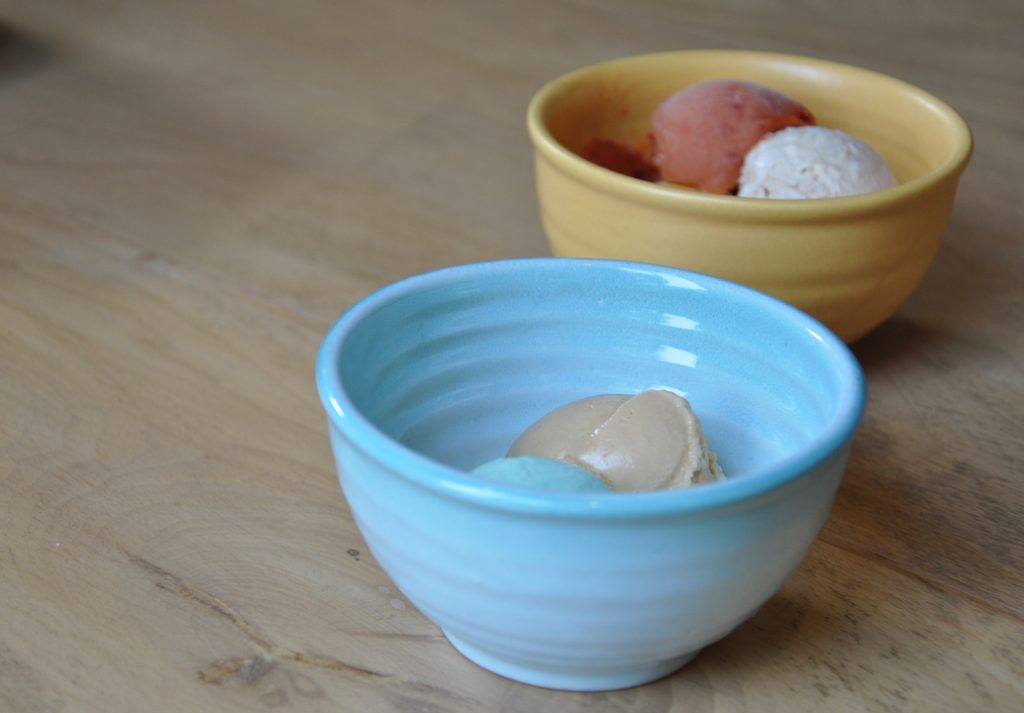 What We Had
Aurora
Mango Lassi Ice Cream
This scoop of creamy mango was summer in a bowl. The sweet taste of ripe mangos and the creaminess of lassi spell out perfection.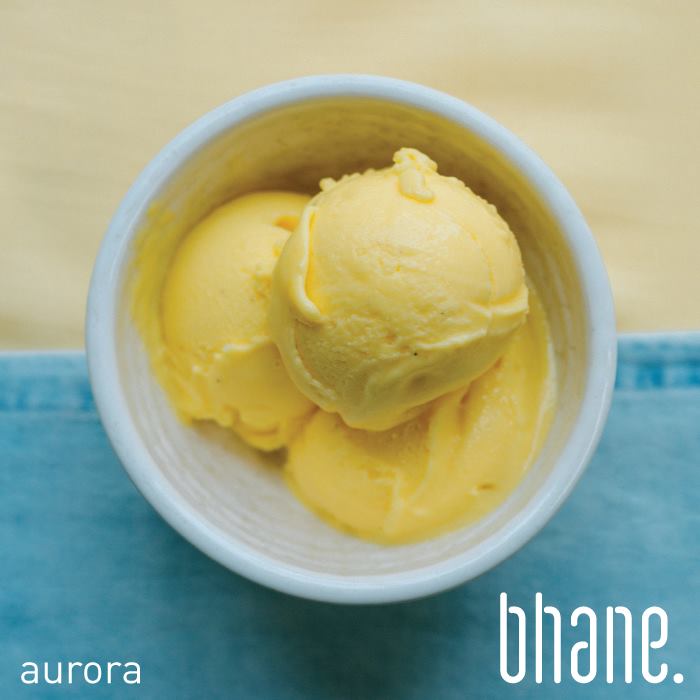 Coral
Apricot & Plum Sorbet
A refreshingly different flavor that hits you in the palate with its eye popping and tangy taste, the Coral is a beautifully blended sorbet of tangy plums and mild apricots.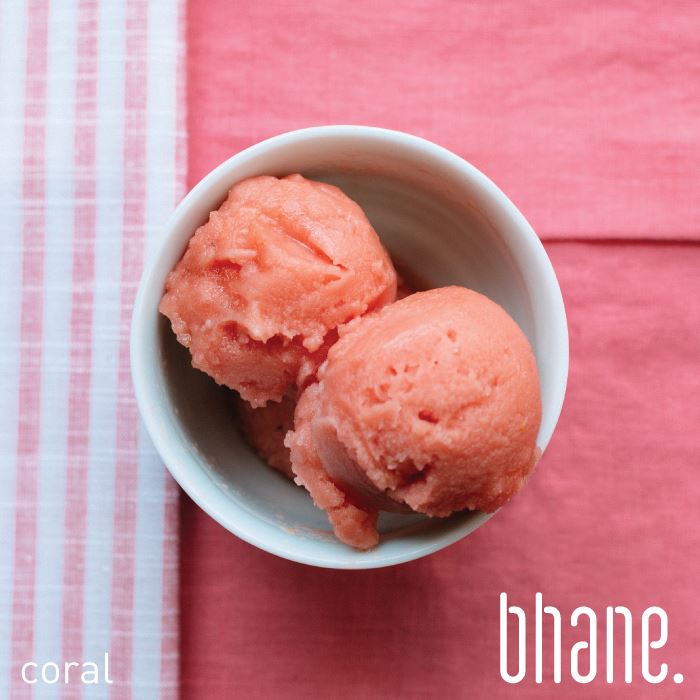 Earl Grey
Earl Grey Tea Ice Cream
From a teacup to the freezer, the journey of this flavor has been interesting. To give you some perspective, imagine perfectly sweetened milk with a hint of classic English tea served as creamy scoops. Drooling yet?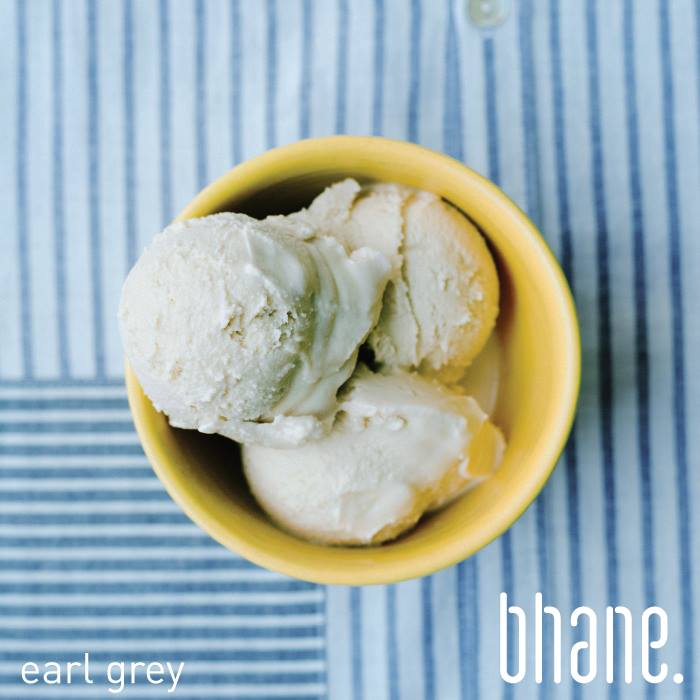 Caramel Khaki
Salted Caramel Ice Cream
There is absolutely nothing that can go wrong with salted caramel and Bhane Café's ice cream goes ahead to prove just that. This insanely delicious scoop of gelato will hit the sweet lovers' soul and the creamy caramel ribbons in between create a crazy effect. Needless to say, you'll be repeating this one!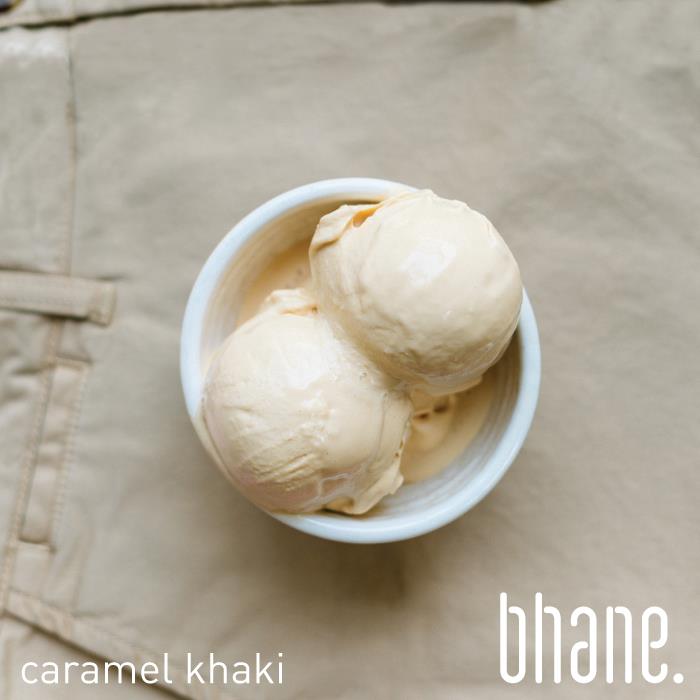 Cloud Wash
Blue Curacao & Kaffir Lime Ice Cream
Is it kiwi? Is it passion fruit? Cloud Wash is the ultimate ice cream taste test. With an interesting combination of kaffir lime and blue curacao, this flavor leaves you in awe of itself and at the same time keeps you guessing what the delightful scoop of blue thing is!