Spend A Leisurely Time At The Tranquil Mews Café In Mumbai
Taj Wellington Mews is a gorgeous property complete with a gymnasium, spa and a lovely café. We found ourselves sinking into the serenity that was evident in the ambience and décor of Mews Café. The dining section was complete with a lovely décor, comfortable couches, variety of reading material and a welcoming staff. The outdoor section can leave one speechless with the airy, verdant arena, a sense of nature which is hard to find in the city. As we made ourselves comfortable, Chef Shrutika introduced herself and went back to the kitchen with a promise of delicious food.
Healthy Bites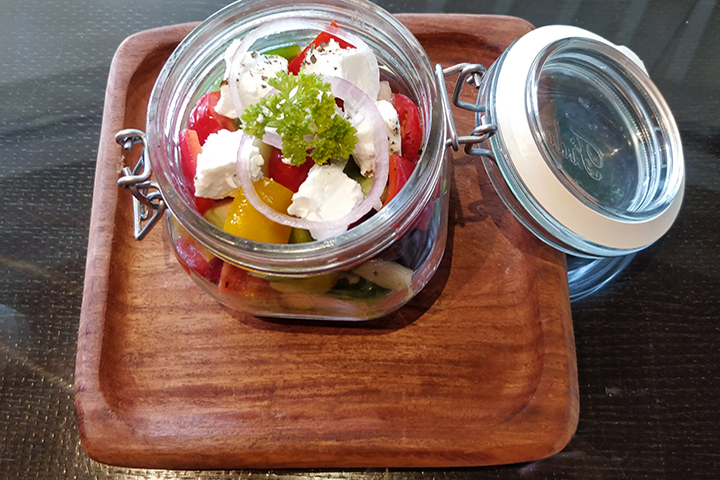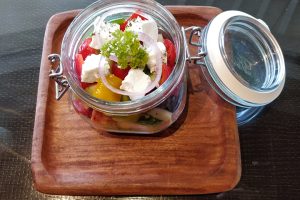 We started off on a lovely, healthy note with a Greek Salad which was made with simple ingredients like feta, tomatoes, onion, olives and bell pepper with herbs. Light, crispy and rustic, this salad is a perfect to begin a meal. Next we tried the Chicken and Avocado Soup with Cheese Garlic Crostini. The light soup was heart-warming and paired well with the crostini. This combination will surely be a treat when the rains pour down heavily.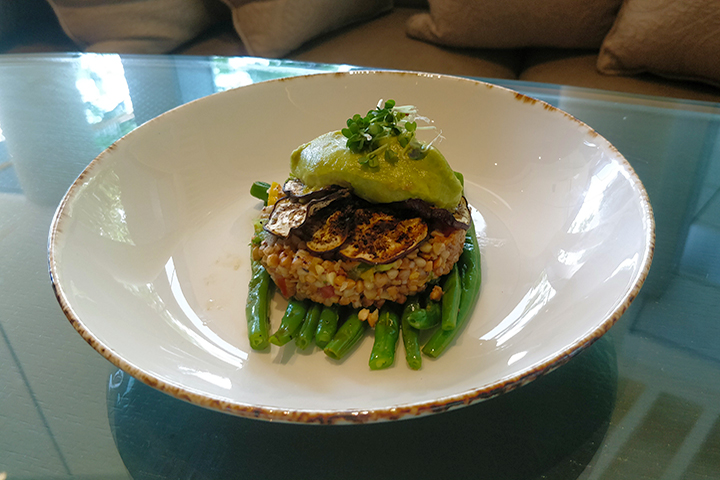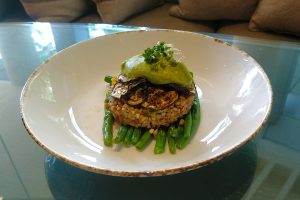 Treading on the healthy path, which Mews Café specialises in, we tried the Buckwheat Avocado Salad. Served with boiled green beans and roasted sumac aubergine, this salad was packed with nutrition and is perfect for an after workout treat. Along with the salad, we sipped on Iron Man juice from their Spa Menu. Packed with the goodness of apple, guava and pear this iron-rich drink is the perfect combo with the salad.
Spa and Wellness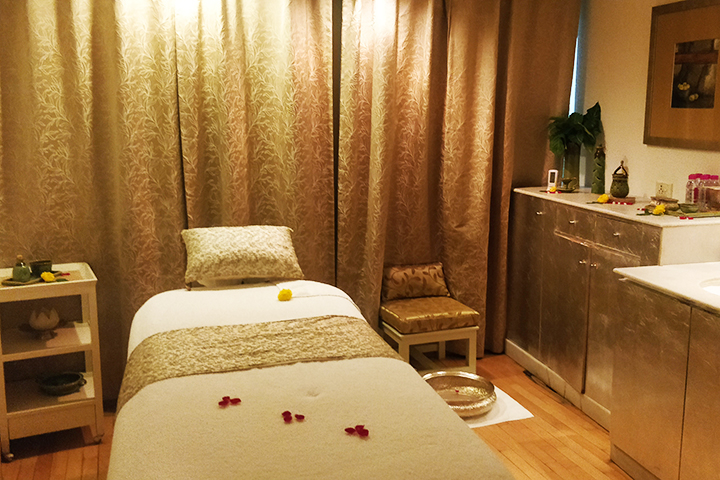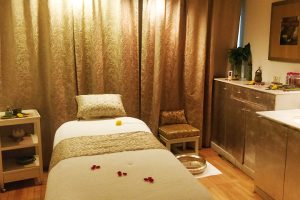 We also sipped on their Apple, Orange and Carrot Juice which was tasty and packed with fiber and vitamin C. A perfect drink to have after a relaxing spa regime. There are plenty of wellness options on the menu after you've visited the wellness facilities at Taj Wellington Mews which includes a luxury spa, pool and a gym. Mews Café is perfect for you to relish delicious and healthy meals as a wellness regime can make you hungry. Instead of going for something greasy one can sit back and enjoy the amazing nutritional variety available here.
The Mains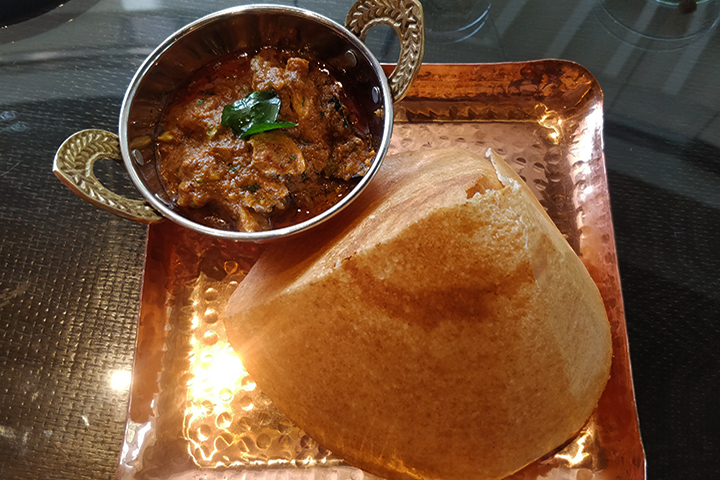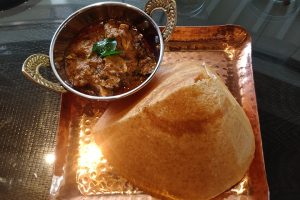 Heading on from a healthy meal to a slightly rich fare, we tried the sumptuous Cheese Chilli Toast at Mews Café. Crispy and always a delight, the toasts are perfect with a steaming cup of tea. We also enjoyed having the Chicken Chettinad with Crisp Dosa. The spices were on point, superbly delicious and sourced from the native villages of South India. This dish is a must have as Chef Shrutika has worked her magic into this delicacy.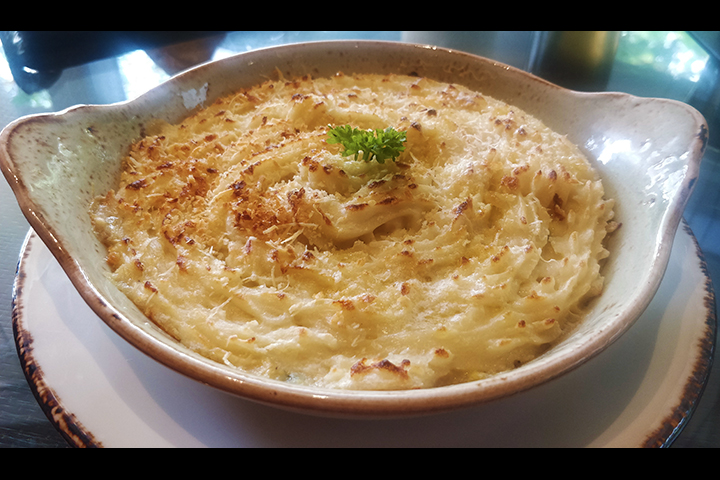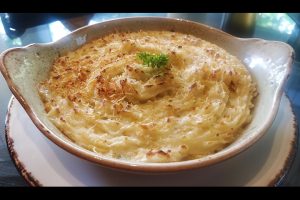 We thoroughly enjoyed the delectable Fish Pie as well made using white fish, prawns and egg it was a delight to eat. The cream sauce, the light herbs and the rustic mashed potatoes came together to make this dish absolutely divine. Another must have!
Desserts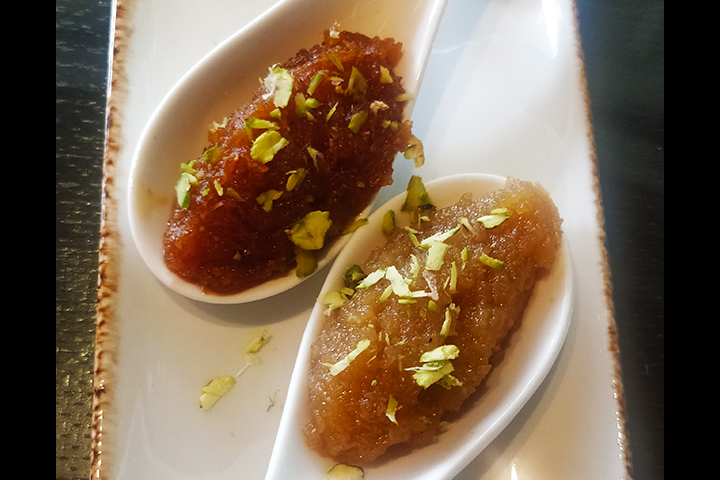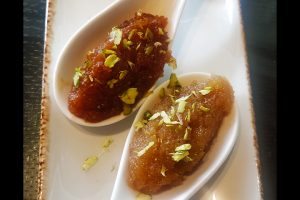 The desserts at Mews Café though classics, shined through in every way. Out of the three we tried – Chocolate Brownie, Gajar Ka Halwa and Moong Dal Ka Halwa, the Moong Dal Halwa was a clear winner. It was so, so good that we would love to order it again on our next visit. The other came quite close and were delicious as well.
Pourover Coffee
The café has kept a variety of teas and coffee as well. In the evening time, one can simply sit back, enjoy their favourite cuppa in the outer section as the rain pours and of course binge on their sandwiches and pizzas. The teas leaves and coffee beans can be seen in large jars at the counter where they are freshly brewed or in the case of coffee, the beans are freshly ground as per order. The teas include Jasmine, Darjeeling, Taj House Blend, Masala, Chamomile, Rose White, Peppermint White and Oolong to name a few. The Coffee includes Attikan Honey Sun Dried from the Biligiri Hills, Monsoon Malabar from Sunticoppa in Coorg, Yellikodige Organic from Chikmaglur and Special Arabica Blend.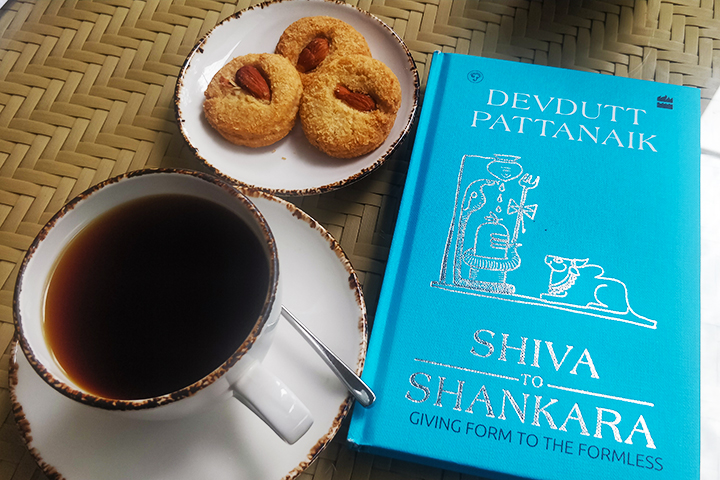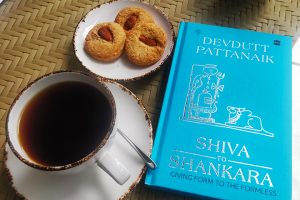 We picked Monsoon Malabar and the manager of Mews Café, Shabbar Madhiya gladly showed us how they make pourover coffee. The beans are first ground and then with the help of a filter paper, hot water is poured on the ground coffee, making a lovely brew. Precise measures and temperatures play a key role to make the perfect cup. As we sipped on the pourover coffee sitting in the outer section, we could only imagine how much exotic this place would be during the monsoons. To sit back with a book, a cup of coffee and some delicious food while the rains patters in the background, sounds good right?