Sula Vineyards Enters The World Of Whisky With The Launch of Eclipse
Last year, Sula Vineyards ventured into premium grape brandies with JANUS and J. And this year, they're going further into the world of spirits with the launch of their first grape-based whisky, Eclipse.
Cognac cask-aged from the House of Sula, Eclipse embodies the French spirit making and the expertise of Sula in selecting the best grapes. Premium quality scotch and premium grains go into the production of this brand new whisky. Eclipse from the House of Sula is made with a touch of grape spirit and double distilled in a traditional French distillation process. The liquor is then aged in a 'Limousine Oak Cask' under the supervision of Yogesh Mathur, Sula's Master Blender. This results in a liquor of exceptional smoothness and flavours of dried fruit, spices and vanilla.
Speaking about this new launch, Cecilia Oldne, VP marketing and global brand ambassador at Sula Vineyards said, "There is a reason to why our very first whisky was given the name Eclipse. The beautiful solar eclipse represents auspicious beginnings and protects your good fortunes and enhances opportunities in life. It is a big move for us at Sula to enter the world of whisky and we are super excited about it."
Deepak Bhatnagar, president of sales and marketing added by saying, "Eclipse is a whisky with a twist. We wanted to offer something new and distinctive to our consumers that truly demonstrates the quality of well-aged whiskies. It has a smooth finish that is traditional yet modern, adding a sense of discovery for the whisky drinker."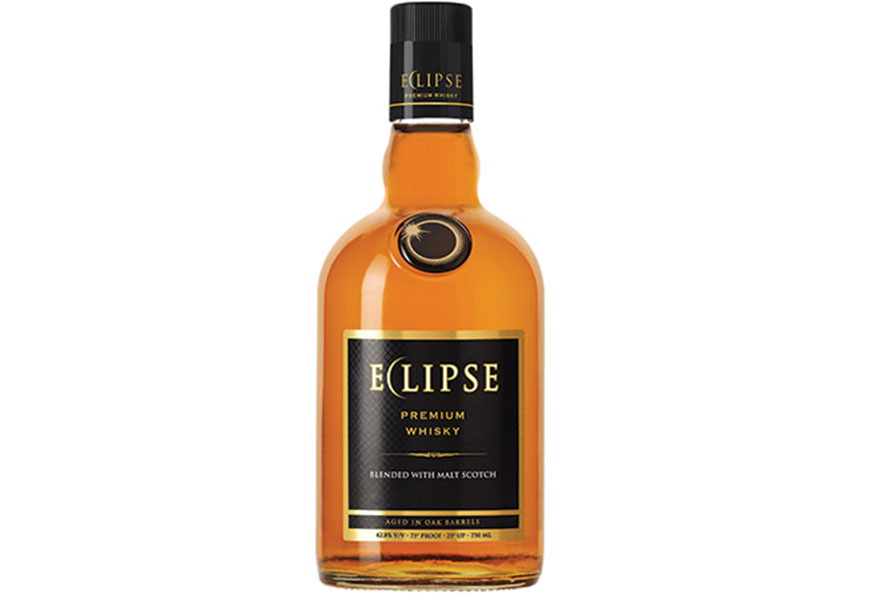 The bottle is elegantly designed and inscribed with the Eclipse logo and is easy to hold in one hand. The packaging honours the area it comes from, but still simple and classy, with a tamper proof cap.
"It has been a meticulous task but it was worth all the efforts. Our blending team has worked together to create a remarkable blend which gives a sweetness and ease on the palate accompanied by a fruity and smooth finish that is traditional yet modern at the same time," Yogesh Mathur, Master Blender at Artisan Spirits added.
Eclipse is available in 750ml bottles priced at Rs. 1,395 in Andhra Pradesh and Telangana, Rs. 1,250 in Delhi, Rs. 790 in Pondicherry, Rs. 750 in Goa, Daman and Silvassa. The whisky is produced by Artisan Spirits, 100% subsidiary of Sula Vineyards.