InnerChef Scores $2.5 Million In Funding
InnerChef, a Gurgaon based food company has announced that it has raised $2.5 million in a series A funding round led by Japanese early-stage fund company Mistletoe. This marks Mistletoe's first investment in India.
The InnerChef Story
Launched in 2015, InnerChef adapted its model from Blue Apron, a US based company. It delivers pre-cooked and prepared food to customers, along with a recipe allowing them to assemble the meals at home.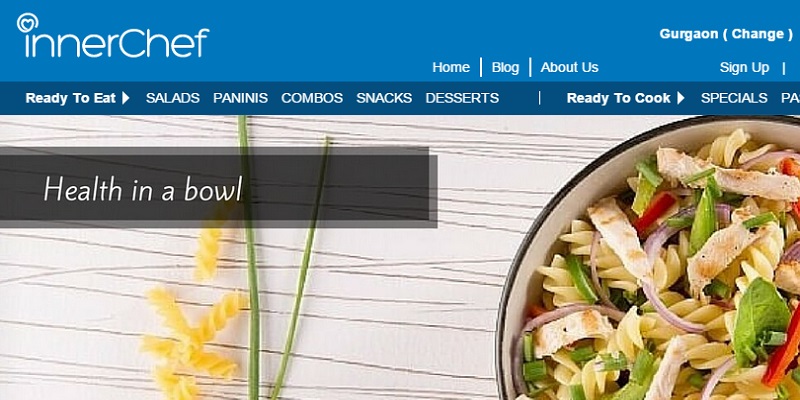 At present, it operates in Bangalore, Chennai, Delhi, Gurgaon, Hyderabad, Mumbai and Noida. According to Your Story, it processes a million meals on a monthly basis.
Funding Tales
In September 2015, InnerChef received funding from a collection of investors including Paytm founder, Vijay Shekhar Sharma, Redbus co-founder Phanindra Sama and Shaadi.com's Anumpan Mittal. Teru Sato, founder of Japan's NetPrice and Beenos, Softbank executive Atsushi Tiara, Hiro San of M& S Fund, Japan, and TA Venture were among the other investors.
In the most recent development, another Japanese firm – Mistletoe which is owned by Taizo Son, has invested in InnerChef.
"Mistletoe explored investment opportunities of the corrective impacts on food and farming sector. We believe that InnerChef would become the crucial model of improving the food and farming ecosystem in India," said Atisushi Tairo, chief growth officer, Mistletoe.
The funding from Mistletoe along with from other investors has raised InnerChef $2.5 million.
Commenting on the development to YourStory, Rajesh Sawhney a co-founder and CEO of Innerchef said "We plan to invest the money in building a strong brand and have started adding more kitchens across our four locations. Desserts in InnerChef are fulfilled by women entrepreneurs, who are mainly neighbourhood chefs. We aspire to enable 10,000 women entrepreneurs who can leverage our platform."