A Tale of 5 cocktails at Social, Chennai's friendly neighbourhood Gastropub
When Social relaunched with an exciting new menu we wasted no time to find out more. The dash of local flavours brought into the food was exciting and the experience was one, that we remember ever so fondly.
It was sheer luck that we visited the place on a rainy afternoon. Each of the cocktails was perfect for the weather. We couldn't have asked for more!
Given Chennai's strict rule about serving alcohol in standalone restaurants, the concept of having a drink socially hasn't completely set in. Under these circumstances, almost all places that serve alcohol insist on club rules so one is not always at liberty to dress as they please in casuals and visit them. However, Social stands apart, here. Being the only gastropub in the city, they are not restricted by club rules and encourage people to understand their drink and allow it to complement their meal rather than gulping it down for a temporary high.
The efficient and friendly staff at Social guided us over the menu and the excellent bartender whipped up some killer drinks that had us swooning in our little crate chairs.
1. Red Wine Sangria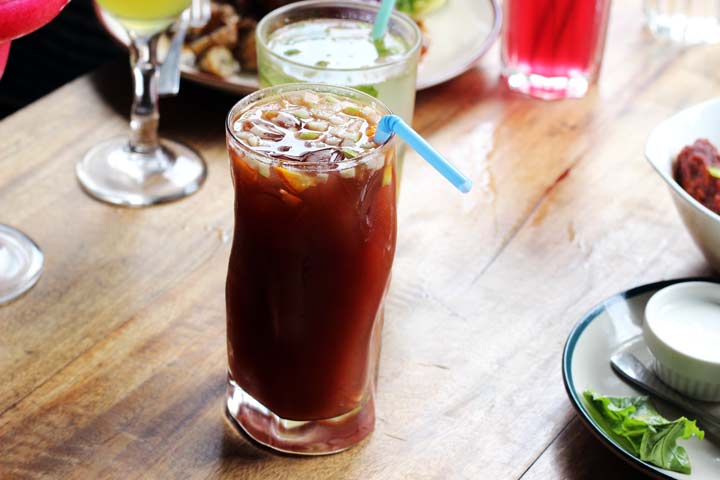 Having its origin in Spain and Portugal this is one drink that is loaded with wonderful flavours of fresh fruits. There's nothing better for a hot Summer day than to sit by a window with a lovely book and sipping on this Sangria.
2. Pacific Island Iced Tea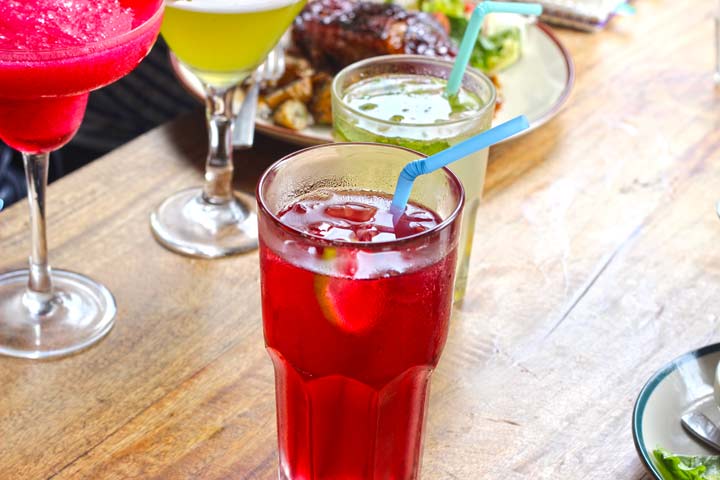 We were told that this drink is a big hit with the ladies, and we understand this perfectly well. When you add fresh cranberry juice to the perfect blend of white spirits, it clicks in ways that make us sing. If you're ever looking to buy a drink for a woman, this is sure to be a big hit.
You're welcome.
3. Strawberry Daiquiri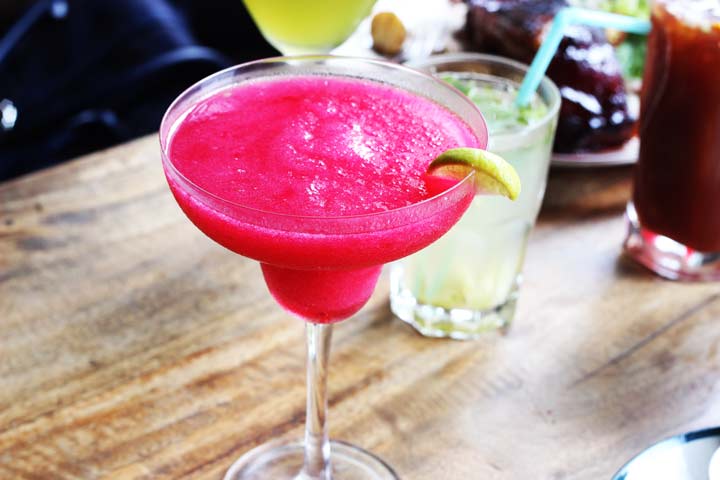 If these cocktails sprang to life and walked the ramp, we're pretty sure this one would be quite the showstopper. And when we tell you it tasted just as good as it looked, you know that it doesn't get better than this!
4. Green Apple Martini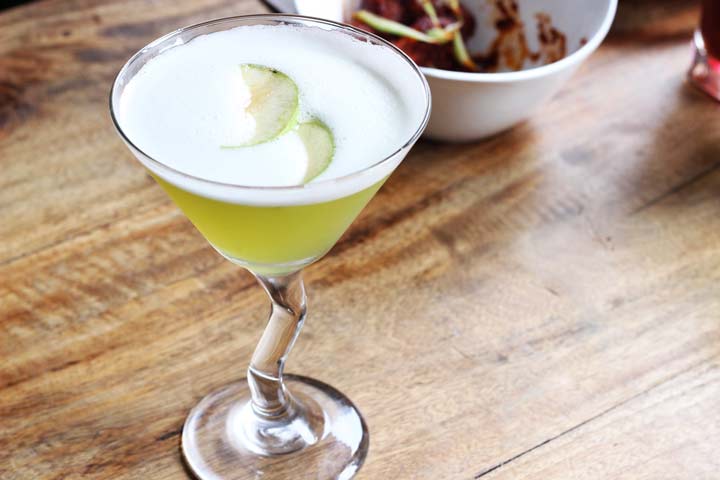 This is my drink. It may pale in comparison to the more colourful options if you were judging them by the look, but this martini spells "home" to me. It is just the right amount of sweet and it is my absolute favourite among everything that I've tried.
5. Litchi Lemonade Mojito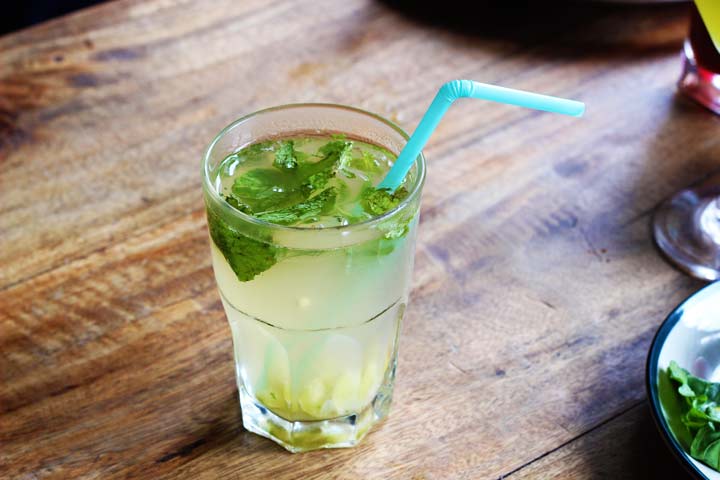 You read it perfectly right. Your standard mojito gets a facelift here with a dash of litchi and lemonade. It is incredibly refreshing.
There's something more than the food and the drink that tugged at our heartstrings at Social. It is named perfectly because Socializing is just what the place advocates. They provide a platform for young and upcoming stand-up comedians and artists to perform. Music, food, drink and laughter, pretty much sums up an epic evening to me. If Chandler were talking to you, he'd ask "Can it BE more awesome?"
Find our encounter with the food at Social here. And find Social at SOMERSET GREENWAYS, 94 Sathyadev Avenue, MRC Nagar, Chennai.