Talking Italian Food And More With Pradeep Shetty of Little Italy, Chennai
Little Italy
is a fine Italian restaurant in Chennai that serves some of the tastiest Italian food, while keeping the theme simple, tasty, and vegetarian. A recent visit to the restaurant opened our minds to delicious vegetarian food, food we never would've tried otherwise, if it wasn't for Little Italy. Pradeep Shetty is the man behind the kitchen, cooking up some delicious recipes and serving his guests with a smile, spreading cheer both with his humble personality and amazing food which does all the talking. In a recent interview with Chef Pradeep, we were introduced to his life as a chef and his stage, Little Italy.
Tell us a little about yourself
I come from a humble background. During my formative years, it was quite unheard of men becoming chefs. The usual choices of doctor, engineer and accountant never appealed to me. From a young age – while still in school the ideas of becoming a chef held fascination for me. Experimenting with different types of food and converting a humble vegetable into something which looked and tasted exotic always excited me.
How did you begin working for Little Italy?
The thought of working in a sophisticated kitchen where the dishes were international aroused in me a deep curiosity. My interest in cooking was spotted and I landed a job in Little Italy straight after collage. Even though I didn't start in the kitchen, I was moved to the kitchen to work as an assistant very soon and from there I progressed to becoming the Head Chef and manager at Little Italy.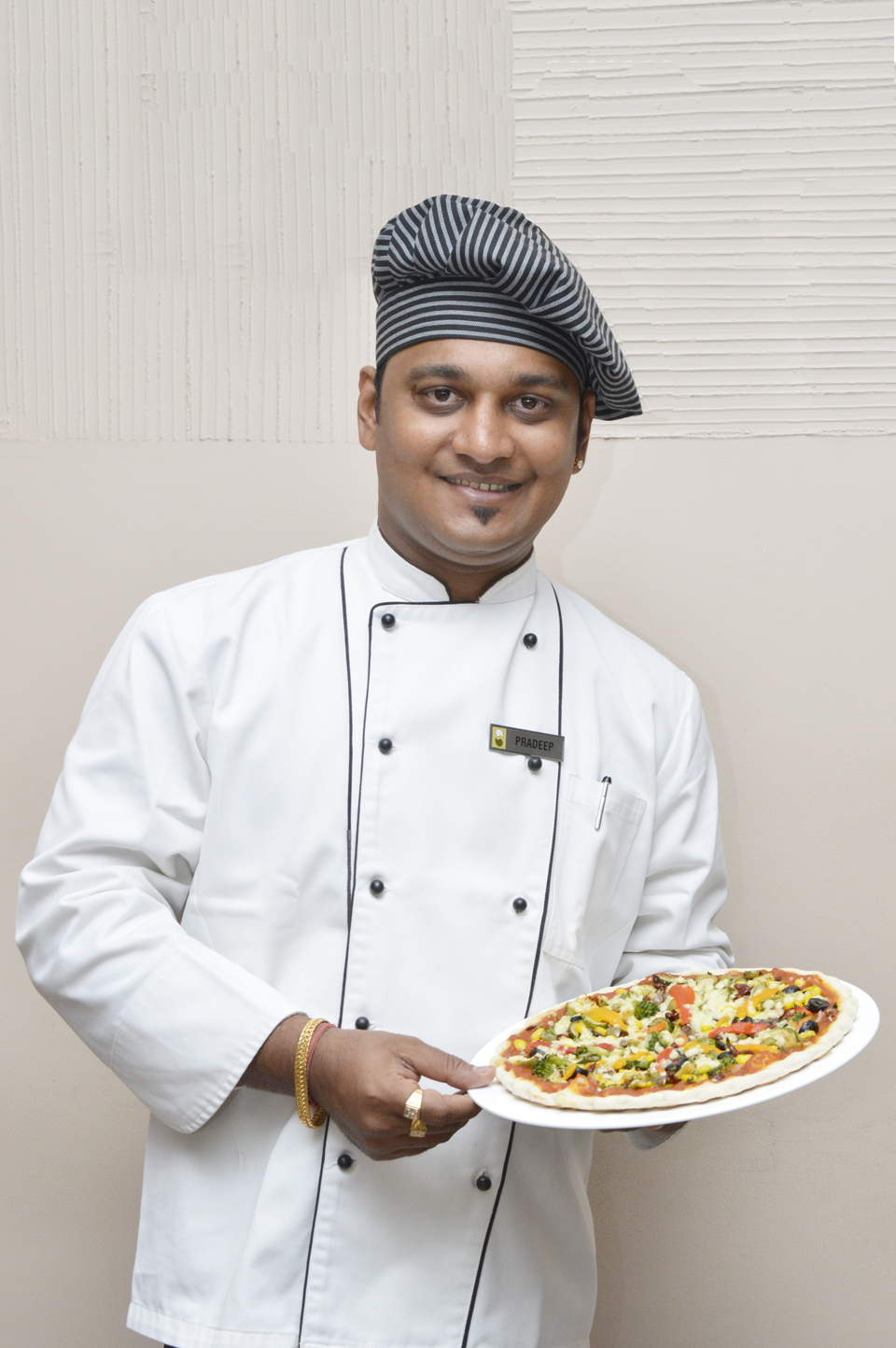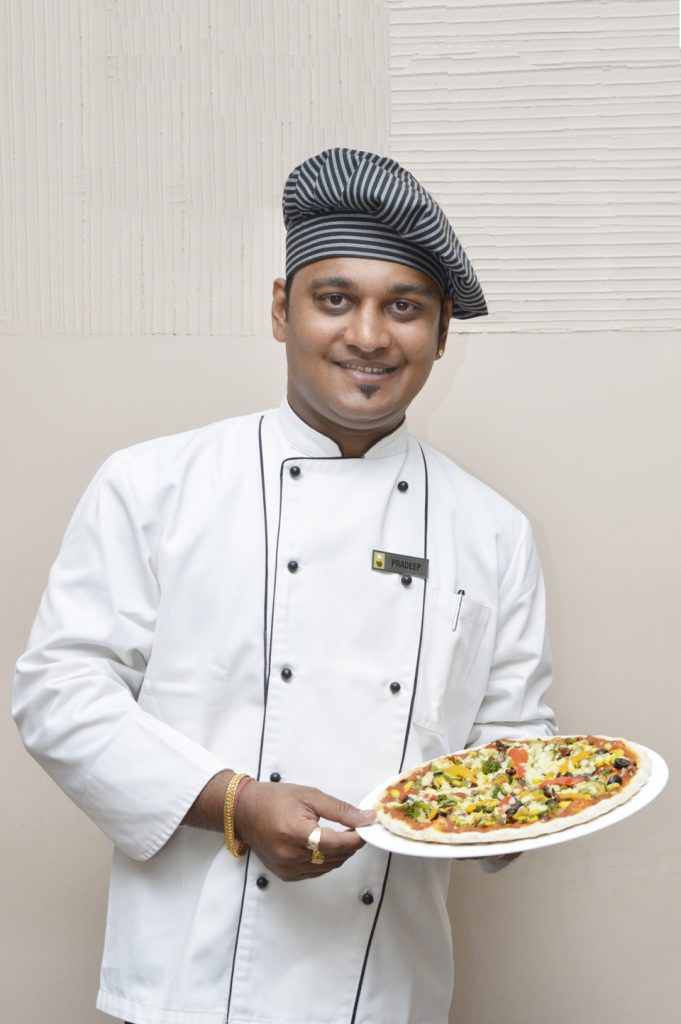 Why did you choose to be a chef? What has your culinary journey as a chef been like so far?
I choose to be a chef as the normal careers expected from men never appealed to me.  That plus a passion for food and a drive to learn different cuisines was the primary reason for becoming a chef. Cooking was always my interest right from a very young age. So there was no surprise there. I had no opportunity to have a formal education and get a degree in Hotel Management. There was no short cut to move up the ladder. I have worked hard and learnt from experience. I learnt the nuances of fine dining on the job and slowly mastered the art of how to make different Italian dishes which appealed to the Indian palate without losing its authenticity. The joy of learning a new dish and the ability to bring it to the table and seeing my guests relish it gives me a deep sense of satisfaction. My natural inclination towards all things culinary has helped me in this journey. There is always something new everyday. It is a continuous learning experience. I have even learnt from competitors. Thus having the right attitude and humility has been very helpful.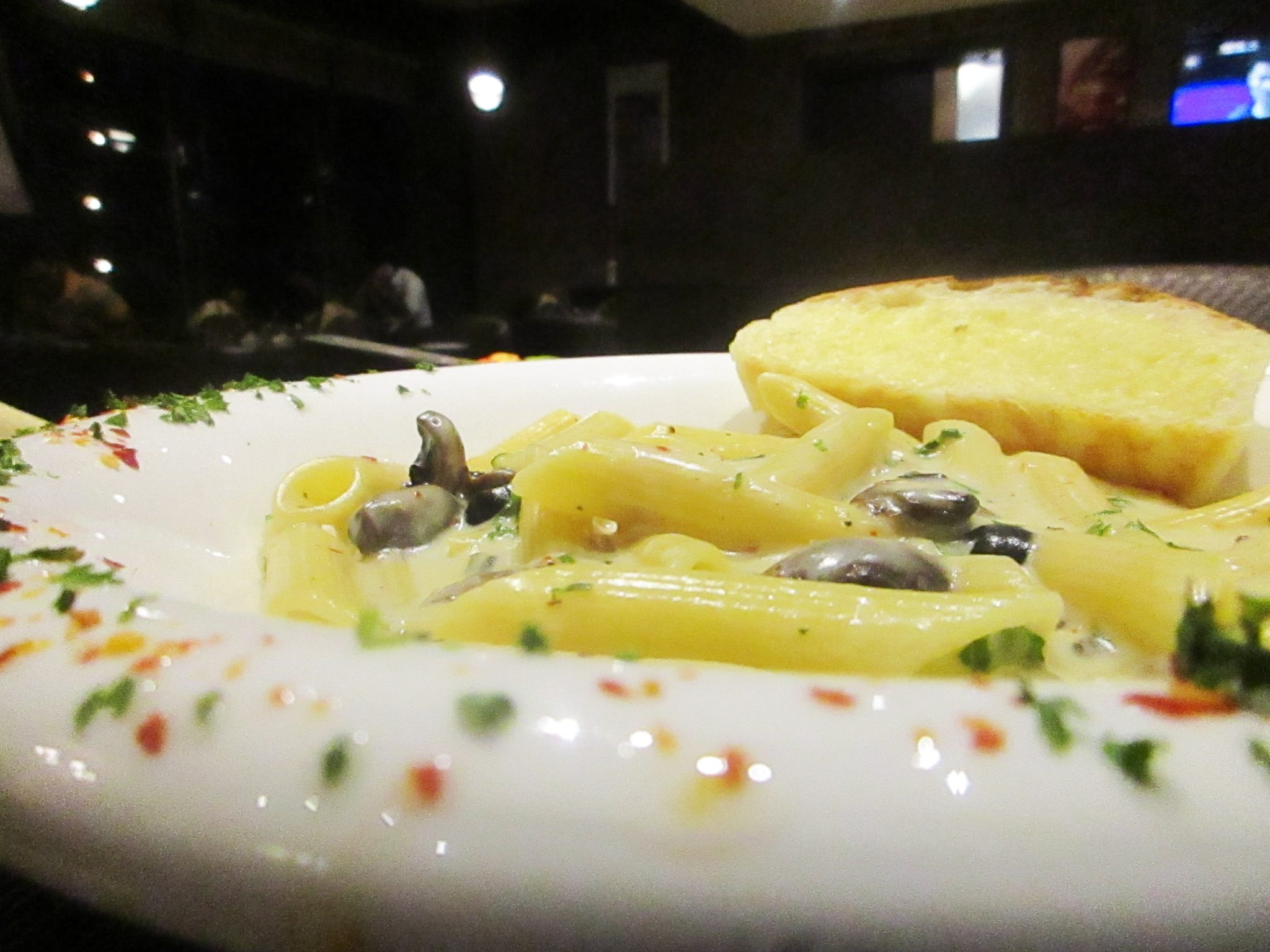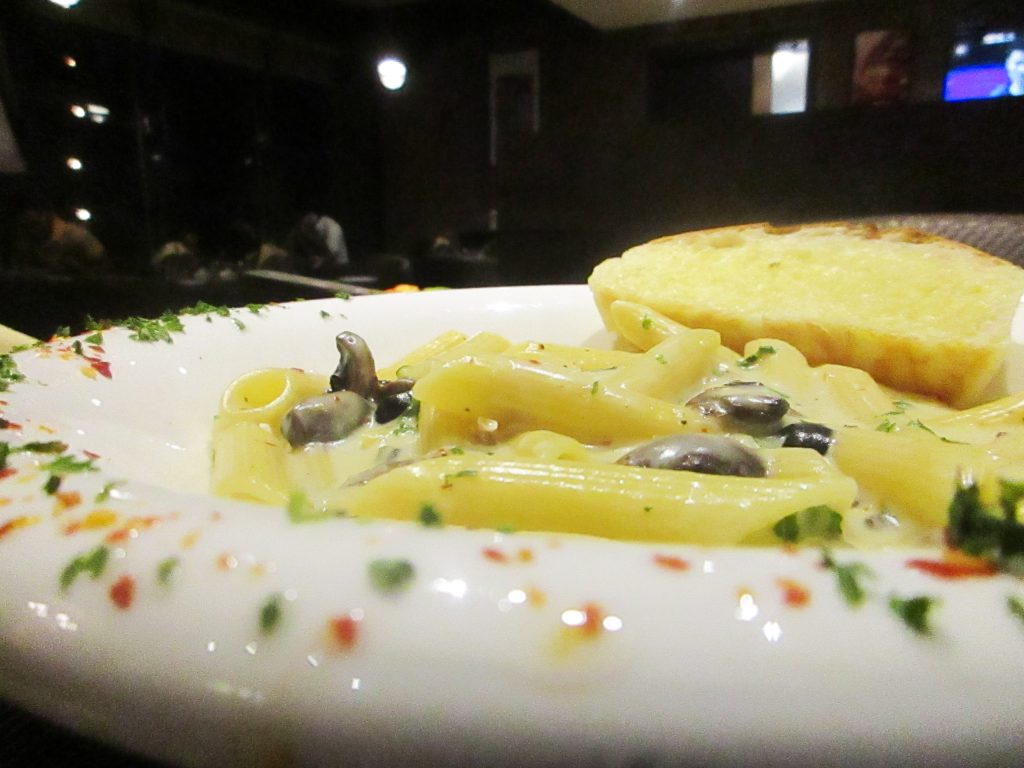 You are the restaurant manager and the chef. How do you balance the job?
Being a restaurant manager and head chef of a restaurant which is busy as a beehive is extremely difficult and tiring. There are days when I don't have even a moments rest. We at Little Italy take our jobs very seriously. Since my team and I are driven by passion and love for food, we don't dwell on the aching feet or tired hands much.
To us, guest satisfaction plays a very important role. People come to Little Italy not just for the food, but for the ambience and service too. As a manager, my role is not just ensuring the smooth functioning of the restaurant but also in providing a personal touch with all my guests. A happy guest will be a repeat customer. And in today's competitive world, it is more important to ensure that your guests get their moneys worth otherwise they won't be back. It's not always possible to keep getting new customers every night. Our motto is that once a customer, always a customer.
With regards to balancing my job as a manager and head chef – a lot of it depends on how organized I am. The planning and execution of the plan has to be perfect in order to have a smooth day.
Little Italy is exclusively an Italian restaurant so there's no doubt that Italian cuisine is something you cook the most. Is there any other type of cuisine you love to cook otherwise?
I love to cook Italian. However, I can also manage with Indian, Continental and Chinese cuisines. On special occasion I do cook Indian Food for my staff.
Tell us a little bit about your cooking style and how you've implemented that in the menu at Little Italy.
My cooking style is contemporary.  I have tried to implement a combination of contemporary and classic in the menu of Little Italy. While you will get the regular agilio olio, we also have a variety of pasta's with exotic ingredients which will not only be visually appealing in a contemporary way but it won't be a deviation from the classic.
At Little Italy we believe in some change regularly. Either it may be in the form of ambience or by offering new delicacies to the guests. Many of my guests request for special dishes. Sometimes the request is given a day ahead. That gives me the opportunity to innovate and create new exotic dishes. This is one of my strengths.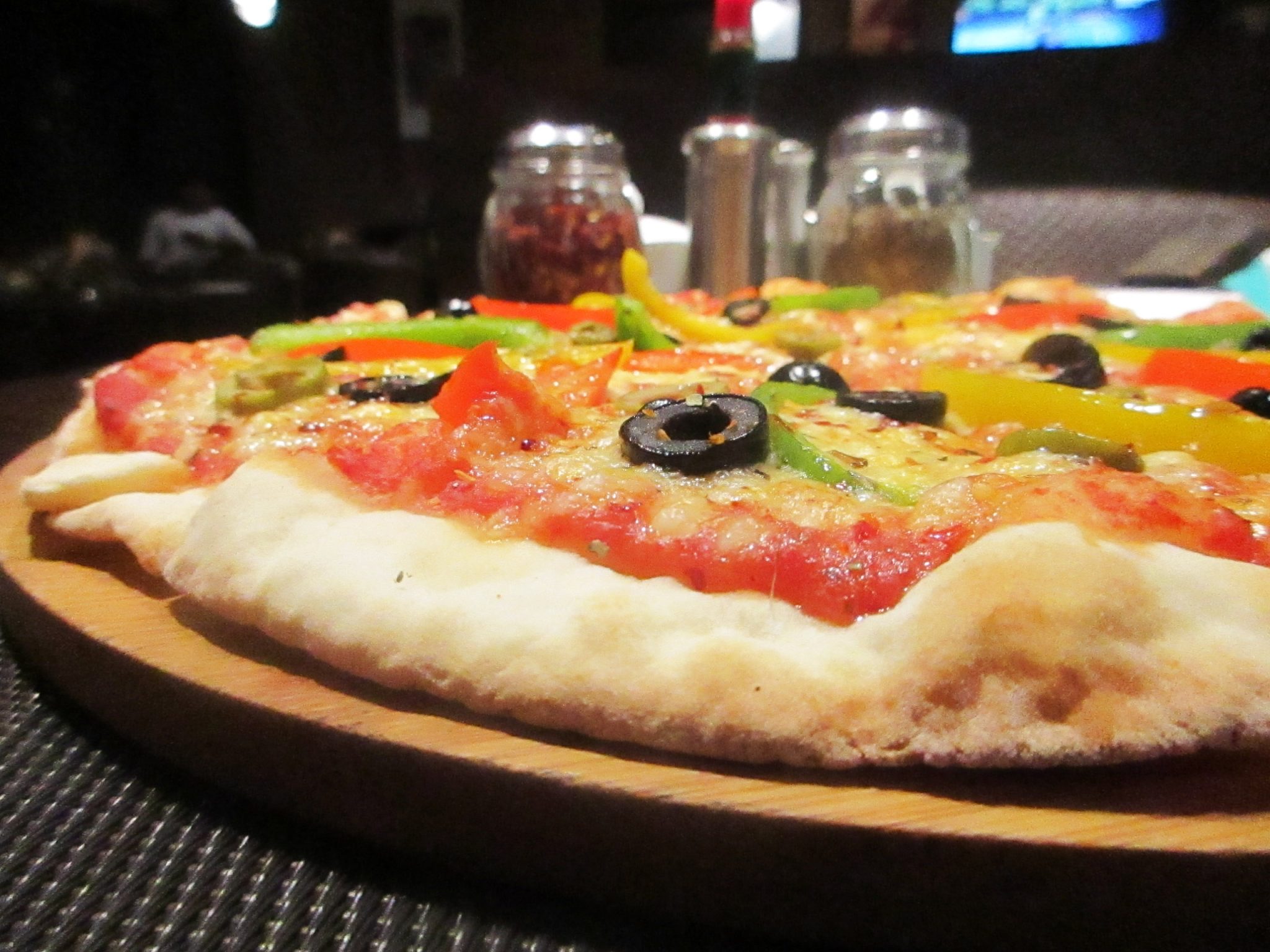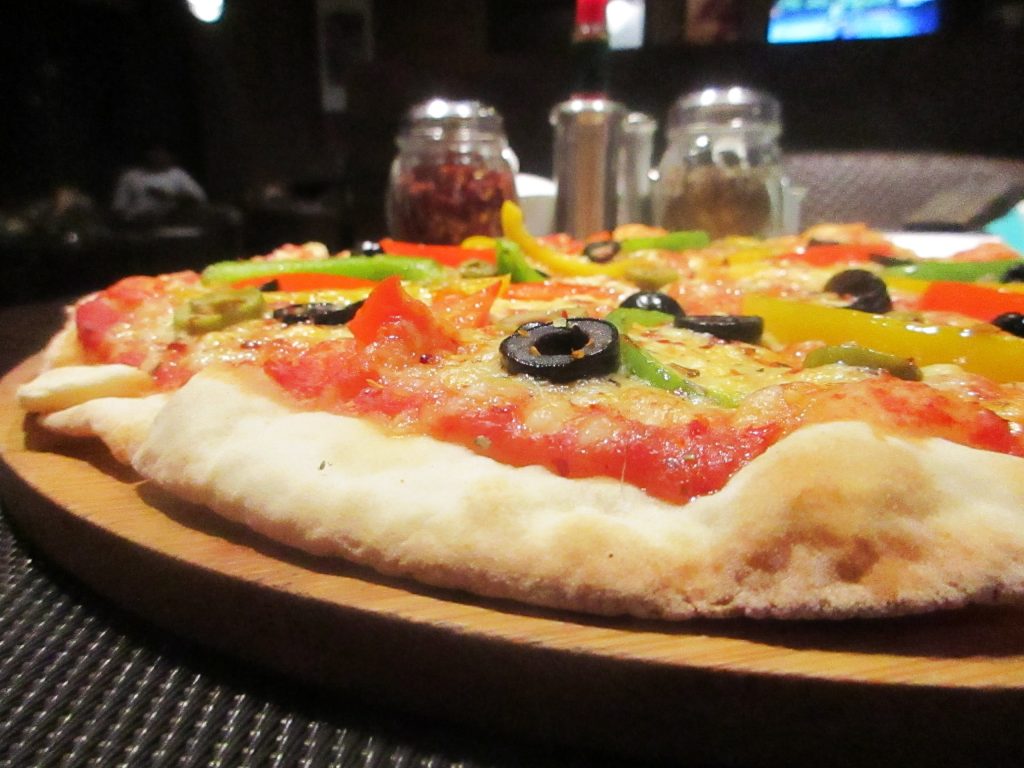 Do you have any favourite dishes on the menu?
My all time favourite and my creation – Pale Di Patate, 
Super stuffed Nachos, Chefdon
 Pasta and many more.
What do you do to ensure that the customers receive quality food?
Most of our ingredients are received on a daily basis from the head office at Pune. This way we ensure that quality is met at all Little Italy restaurants. High standards of hygiene are maintained in the kitchen. So at Little Italy quality is by default available to everyone at every time. But our focus is not only on the quality or the taste even. It's also about presentation and the service experience that we guarantee our guests. It's this overall experience that makes our guests come back for more.
How do you train and mentor your kitchen staff?
I set an example to the staff. By working hard, always having an eye for detail, being meticulous in everything I do, I try to teach the same qualities to my staff. I never lose patience. I both teach and learn from my team. Humility is very important.
What is the most exciting thing about working in the kitchens?
Probably the most exciting thing is the challenge to meet the expectations of the guests consistently. Our goal is to do just this each time every time.  In order to be able to function smoothly I have to ensure that the prep is done correctly and consistently each and every day. Each day is a challenge. This challenge is what is exciting as no two days are alike.
How often do you experiment and try new dishes?
We do keep introducing new dishes, signature dishes every now and then. We don't stem the creativity of our chefs. On the contrary, we encourage it. It is this creativity which stimulates us to keep trying new dishes. Yet, it goes on the menu only when it is perfected. Specific requests from our guests also give us the opportunity to innovate.
What is the biggest thing that you have learnt through your journey so far?
What I have learnt so far is that the world is a constantly changing place. If you can't adapt to the change and constantly innovate, then you are left behind. People have a very short term memory. If you don't innovate and excite them, they forget you very easily and quickly.
I have learnt that being organized and the ability to plan, organize well and execute the plan is extremely critical in the hospitality industry. The guests don't tolerate slip shod work. I wouldn't expect it if I were a guest and so I have to be on my toes to ensure it doesn't happen at my restaurant.
Describe a typical day for you as a chef.
My daily routine includes,
Plan, price and create a daily menu
Plan for festival days
Prepare and cook food according to the guest's specifications
Arrange and garnish the food for serving
Briefing the staff after the restaurant hours
Training and supervising the staff and guiding them according to their capabilities
Develop my own recipes
Sourcing the ingredients and cooking equipment if any
Record keeping
Guest interaction