The Crew Of Fever 91.9 FM Wades Through The Waters To Make Sure Chennai Isn't Going Hungry
Over the last few days, Chennai has seen heavy rainfall throughout the city, flooding the streets and displacing many, leaving them without shelter and food. Victims' prayers for a miracle have been answered by a group of passionate youngsters in the city who run the popular radio channel Fever 91.9 FM.
RJs Syed, Sano, Sindhu, and Shyam set out on a mission starting earlier today, distributing food to people who have been displaced because of the floods. The food distributed have been freshly made, and neatly packed under hygienic conditions for people who have been forced to move from their homes due to the floods and have no place to go. For the masses who have have taken shelter at halls and public spaces, food is something they needn't worry about as the crew from Fever FM makes their way through as many areas as they can, from calls they have been receiving. "We do not look at this as charity," says RJ Sindhu, "but you would do this for your family." The displaced individuals have no access to food and water, so the crew of Fever FM have arranged for delicious packs of hot Sambar rice to do the rounds, all day today. So far, the areas covered have been Kamarajar Salai, and other areas in and around Ashok Nagar, with more to follow.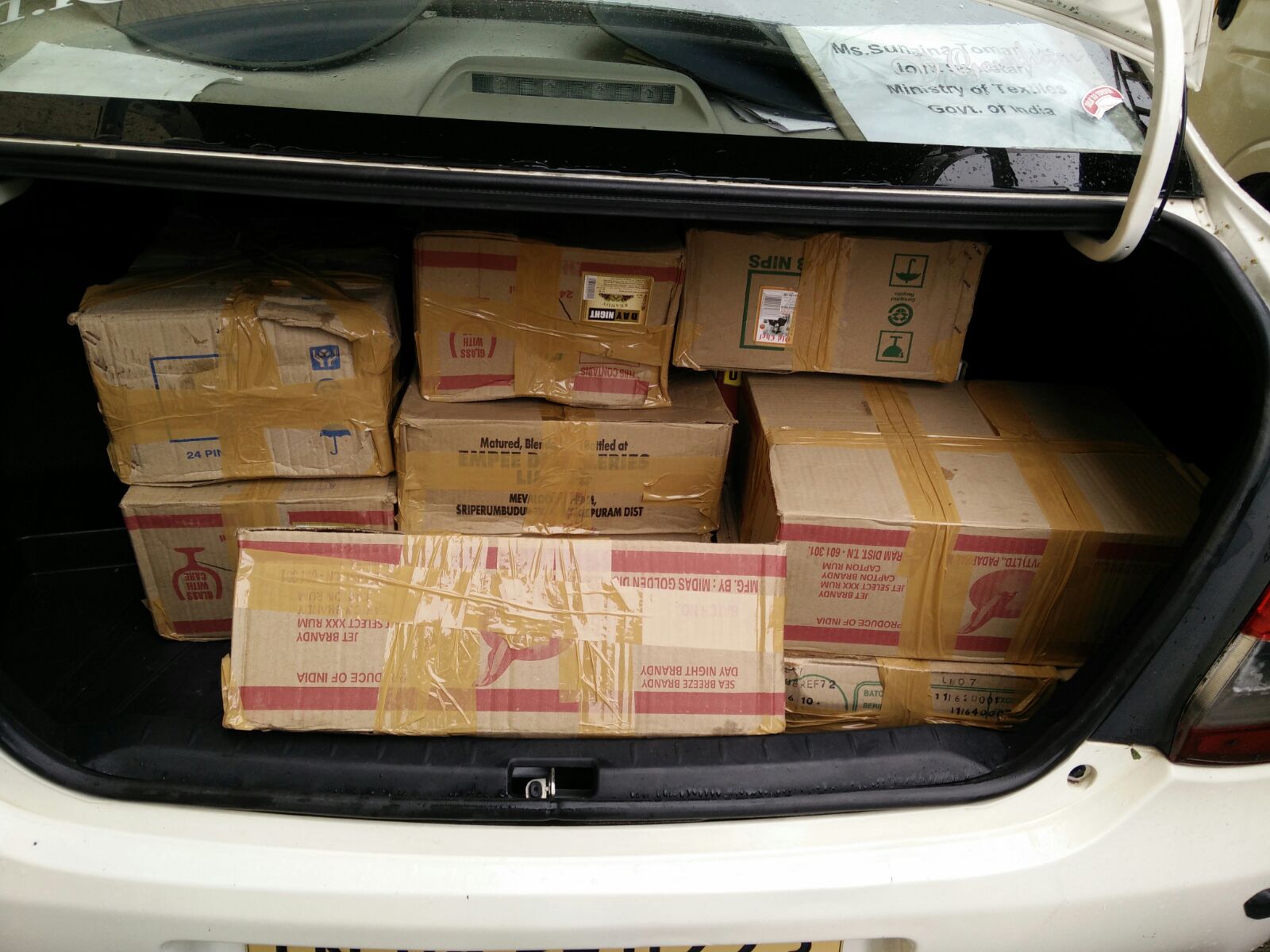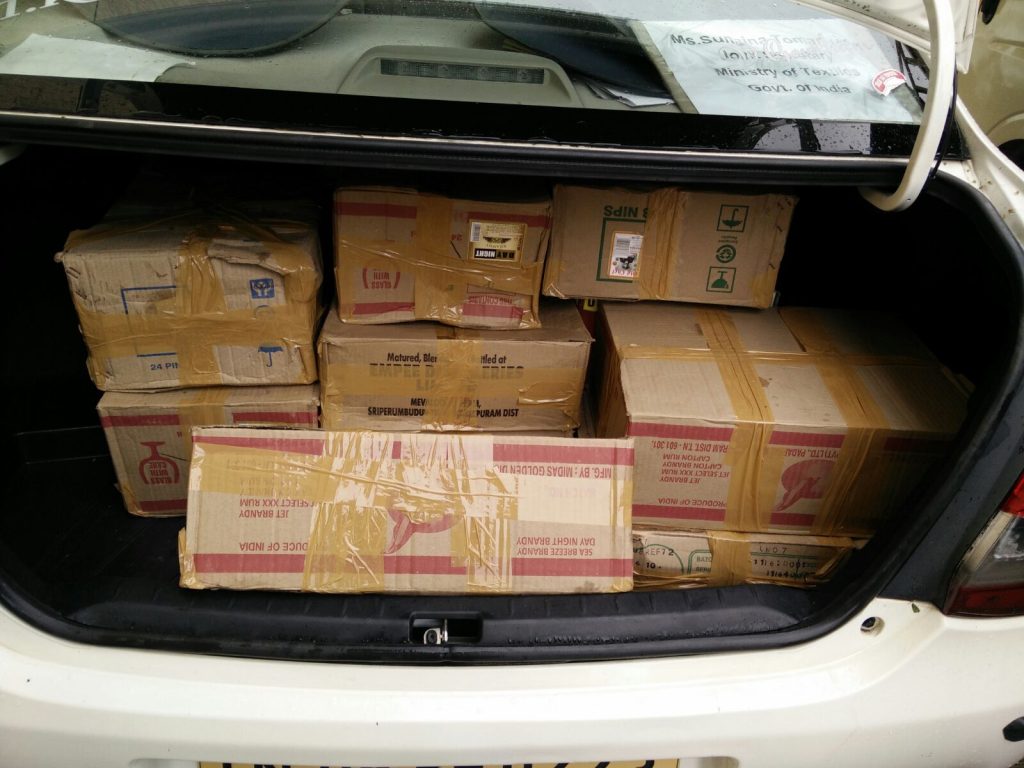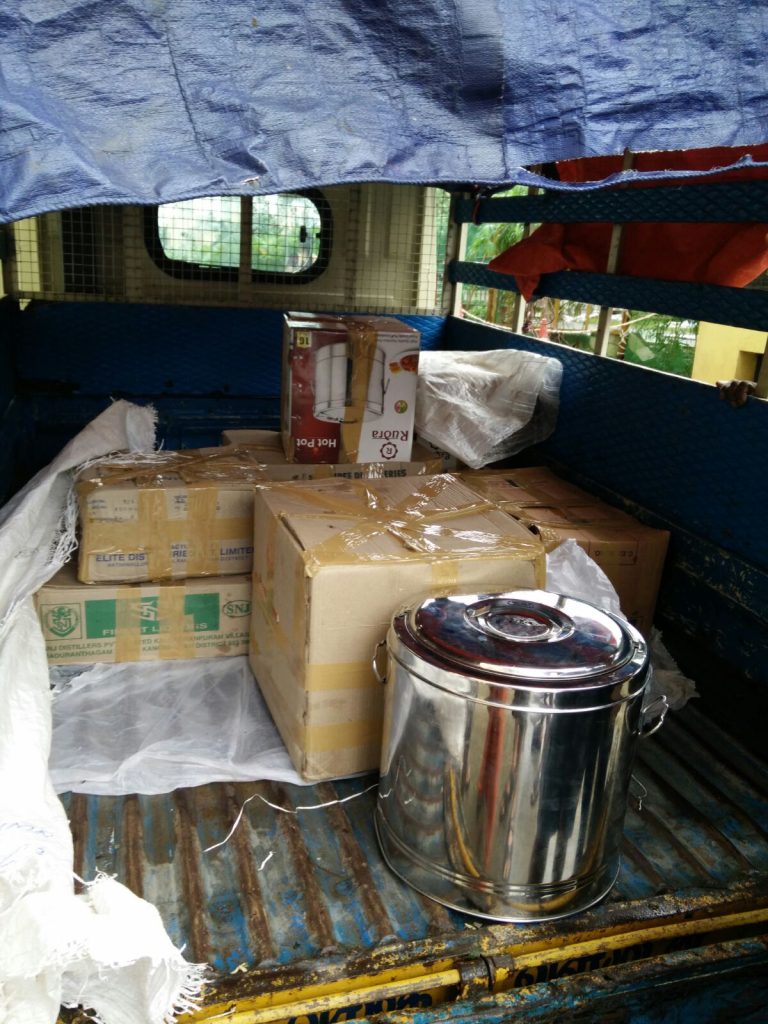 The city is grateful to have a brave bunch of heroes who are wading through the waters to make sure people aren't going hungry.
You can help too. If you know people in areas who could really use some good, delicious, hot food, please get in touch with the crew at +918056591919.