Sueño Souvenirs is Killing the Food Art Game in Chennai
If you've been seeing tiny replicas of food in people showcases instead of the usual baby photos, it's because Sueño Souvenirs is taking over Chennai. Shilpa Mitha, began Sueño Souvenirs in 2011 and has been making beautiful models of all of our favorite foods ever since.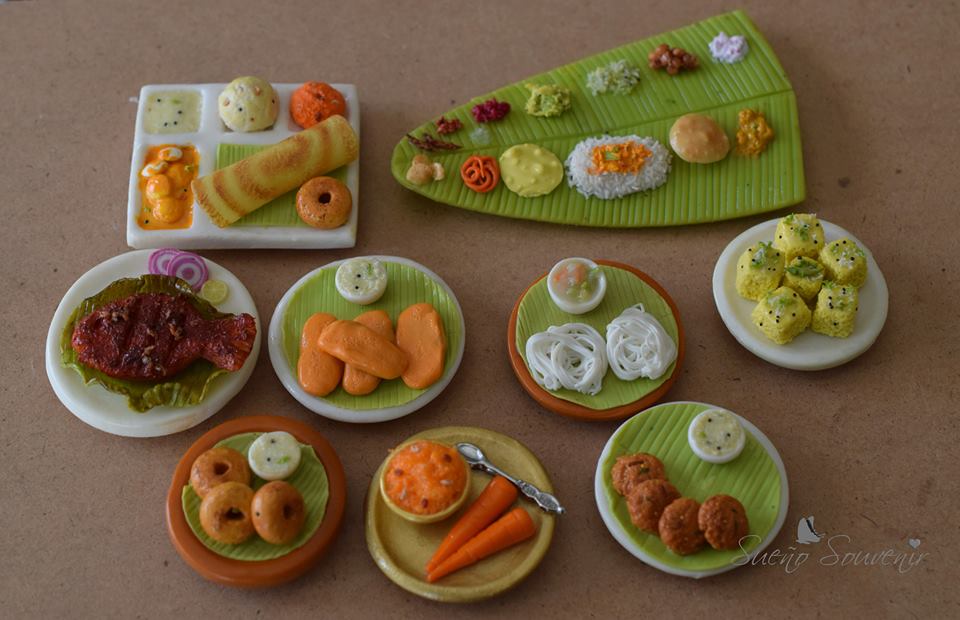 Mitha told Hungry Forever that she started making these miniature models "as a hobby back in 2011." She said she used to work with paper quilling to make 3D sculptures but was hit with a sudden bout of inspiration.
"I really just wanted to make myself a pair of burger earrings and I thought I would try with clay instead of paper… So when I made that, my friends all just went crazy. So I started doing this; I made a burger, then I made a cake."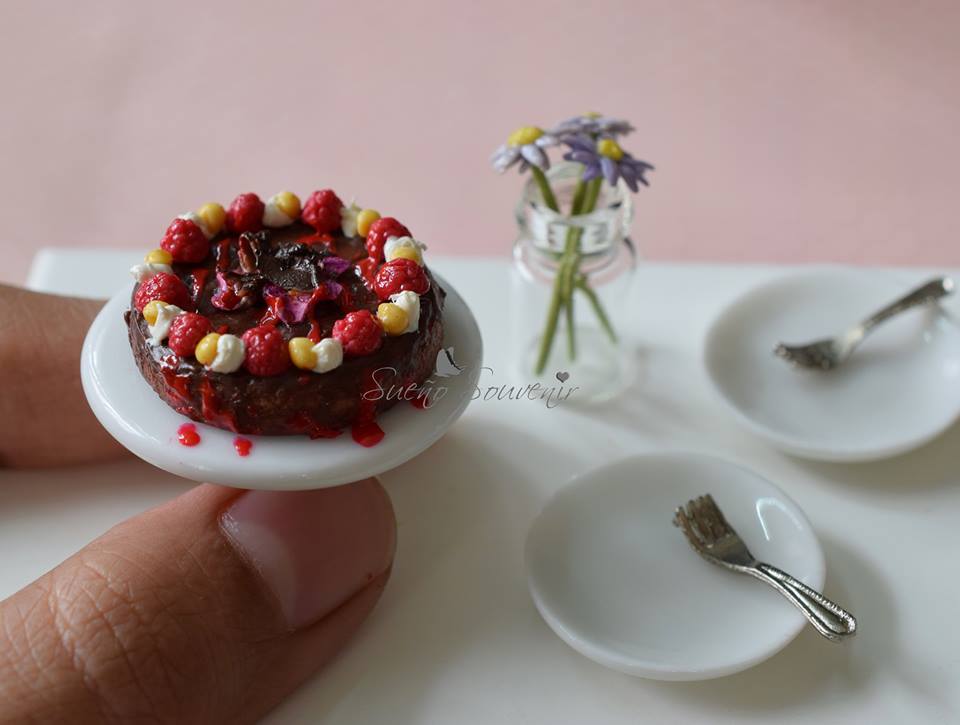 Then Mitha wanted to try something local and made her first miniature dosa- the dosa she calls , "the turning point." After she made that tiny treat, she started taking food and her food replicas very seriously.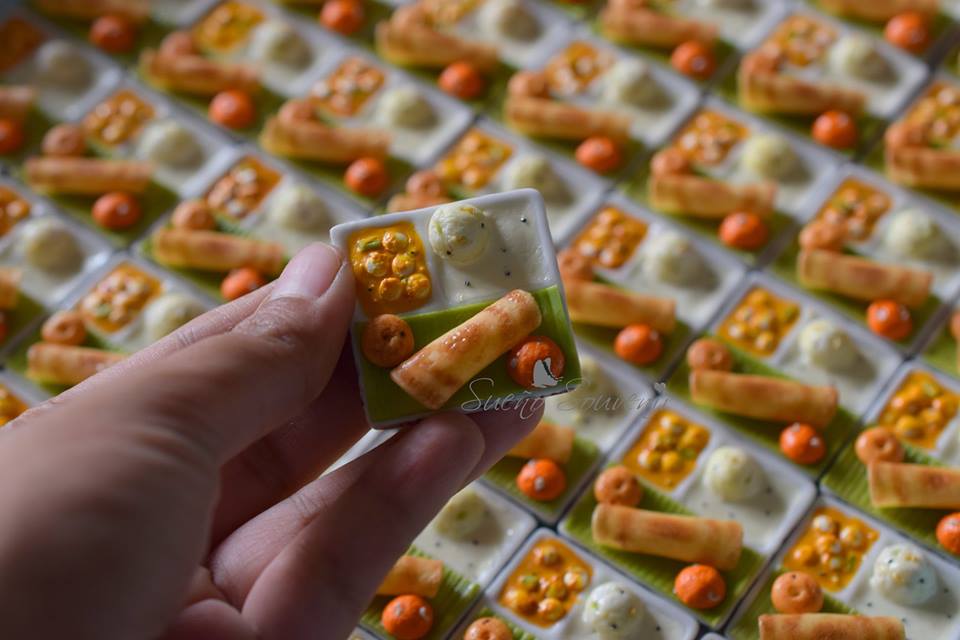 She uses an air dry, uncolored clay so none of her replicas need to be baked. Once dry, she carefully paints her minute masterpieces by hand.
Mitha makes all kinds of food but is currently focusing on Indian food. "There's so much [Indian food] to keep trying every day, different flavors, different cuisines. You never run out of ideas over here." In fact, most people ask her to make dosas because of its renowned taste and authenticity to Chennai and India. "[People] recognize the dosa so a lot of people want that and yeah; of course you have these die hard non vegetarians who ask for tandoori chicken and fish fry."

But putting aside the dosas, Mitha admitted that if she was stuck on an island, the one dish she would want to have is rasam. Because let's face it, who doesn't love some rasam and rice?
While Sueño Souvenirs is known for its food, Mitha also makes figurines, but those are much bigger than her miniatures. As far as food goes, she plans to focus on smaller sized snacks.
As a part of the food art community, Mitha loves the rise in this trend. "It is quite an interesting thing (food), there's so many colors, so many textures… There's so much you can do about it. People have started seeing it as a proper form of art only now. Your plate becomes your canvas—there's just so much you can do."
You can buy Sueño Souvenirs on their Facebook page and ask for a customized item via direct messaging.