Treat Yourself to an Exquisite Pan-Asian Buffet at China Town in Chennai
In the last few years, Chennai has warmed up to the idea of eating more than Indian-Chinese food and experimenting with new kinds of food and styles has become quite the popular trend. For a country that is supposed to not be adventurous with their food, India has surprised people with the amount of new restuarants that have popped up and are doing well in various cities. Chennai is one of these cities, opening her doors to cuisines from all over the world, giving chefs from different walks of life a chance to wow her with their new and interesting cooking methods.
So obviously an exclusively Pan-Asian buffet would catch your eye and if it hasn't just yet, let us be the ones to tell you about it.
China Town, the Pan-Asian restaurant on Cathedral Road is a hosting a three week-long Pan-Asian buffet with food from China, Thailand, Vietnam, Mongolia, Burma, Cambodia and more! Their buffets are available during lunch and dinner and each meal will have a different dish. So if you swing by today for dinner, you will be treated to something else the next day for lunch. This is a great strategy to keep the patrons and food lovers in the city to come back for more.
Soup, Starters and more!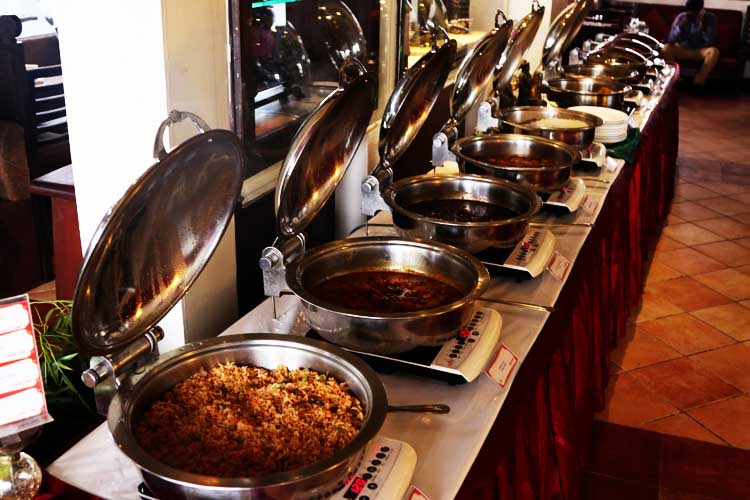 We visited the restaurant a week into their buffet and got to experience the culinary journey through parts of Asia we'd never been to. The soup and starters are brought to your table, one after the other till you tell them to stop.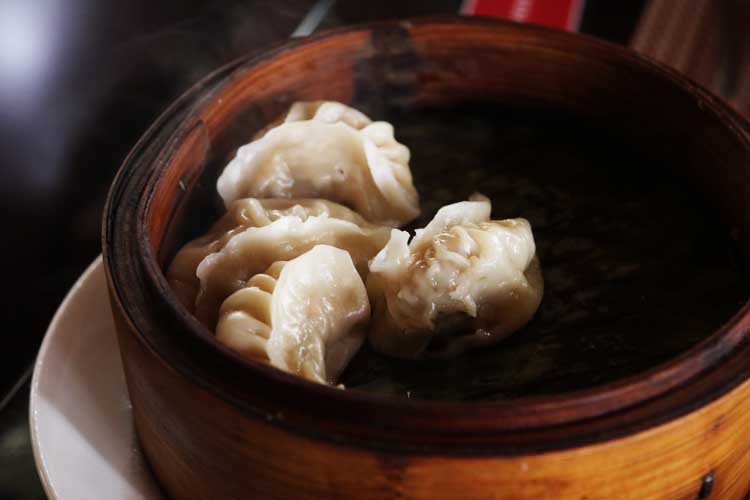 On the starters menu, they had Chicken Tom Yum Soup, Chinese Chicken Dumplings, Fish in Basil Sauce, Fried Chicken Wings, Califlower Manchurian, Fried Chicken Wontons, Thai Vegetarian Dim Sum and delicious Chicken and Paneer Satays with peanut sauce.


When asked to recommend drinks to go with the food, they brought out a Tangy Watermelon, Wild Orchid and a Ginger Lemon. All three drinks were great quenchers after suffering through the Chennai heat, and the fruity flavours of each compliments the food.
The buffet was split into vegetarian and non-vegetarian, but a lot of the dishes and the styles of preparation were the same. And each dish came from a different part of Asia. There was a Cambodian Jungle Rice, Fried Eggplant from Malaysia and more dishes from Vietnam and Thailand. They also had a salad counter where you could choose from a Mixed Vegetable Salad, an Iceberg Lettuce Salad and a Raw Mango Salad.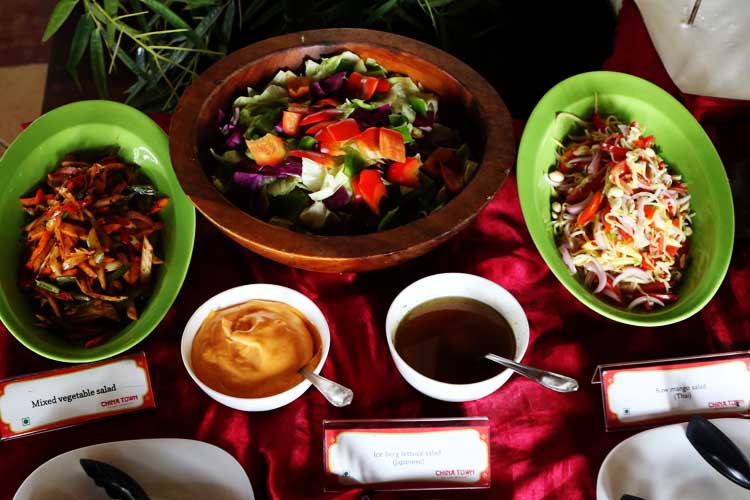 And that's not all, they even have a live counter where they're making the chicken and paneer satays in front of you. They're made on the same grill, but neatly separated and using different equipment before they are served to you on your table. As it is traditionally eaten in Malaysia, the satays are served with peanut sauce which gives it the sweet and spicy taste.
The Pan-Asian Buffet is on till the 19th of June, 2016 at No.74, Cathedral Road, 1st Floor, Gopalapuram, Chennai. The buffet is priced at Rs. 645/- inclusive of taxes. For reservations and more information you can call them 044 28112246.