This Tree In Delhi University Oozes Free Alcohol!
In a bizarre twist of events, Mother Nature is showering Delhi's popular North Campus area of the Delhi University with free alcohol! That's right, move over UFOs, flying cows, and extra terrestrial happenings; we now have a tree that oozes beer! Not just any beer, neem beer.
Where Can You Find This Booze God?
The rumoured tree sits in North Campus' Hindu College. The tree, which is also known as the 'virgin tree' is worshipped by the single folk on Valentine's Day. But obviously now it serves a better purpose, secreting a strange liquid from its sap that is popular as neem beer among alcohol enthusiasts who visit the tree. And this is not a joke.
This alcoholic liquid, which supposedly smells like toddy and tastes bitter, is fast gaining popularity amongst the people on campus, who prefer this mysterious tree giving over regular alcohol. As for the yield, the tree gives out around 10 litres of liquor each day.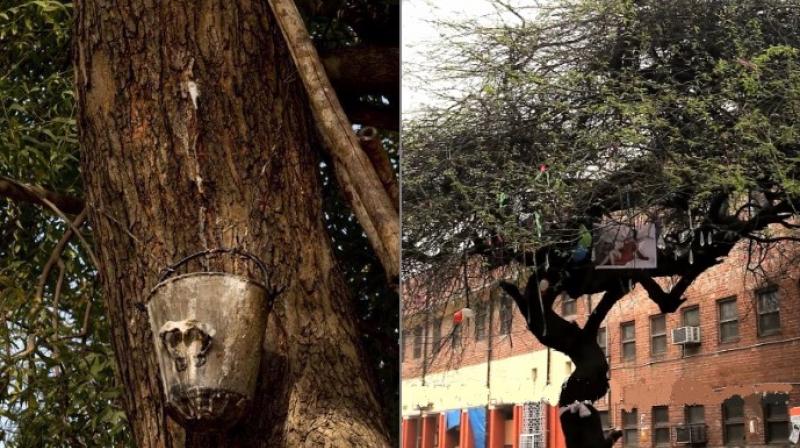 Image: Deccan Chronicle
Is This Possible?
The sap of the tree oozing a white bitter substance is totally – and even scientifically – possible; but the chances of the liquid being beer, neem beer or even toddy are slim.
Experts suggest that this occurrence can be caused due to the presence of germs that are multiplying within the cracks and fermenting the sap, which in turn results in alcohol and gases being released. Further they added that consuming this liquid raw could be a serious health hazard. Well, obviously. And EW!
Feature Image: Cox & Kings Blog