A Turkish-German Delight in Chennai: Döner Kebab Bistro
The bistro is only two weeks old and they've already gotten a handle on how to make their customers happy.
Döner Kebab Bistro is tucked away on Anderson Road, far from the hustle and bustle of College Road, but easy enough for everyone to find. The bistro might be all about döners and other great Mediterranean food, but they have something for everyone.
Their menu might seem a little minimal at this point, but there's still a lot on it. And they have plans to add more dishes to their menu. While this is the only outlet right now, they do intend to expand within the city. And as it says on the wall near their entrance: "First we eat, then we do everything else".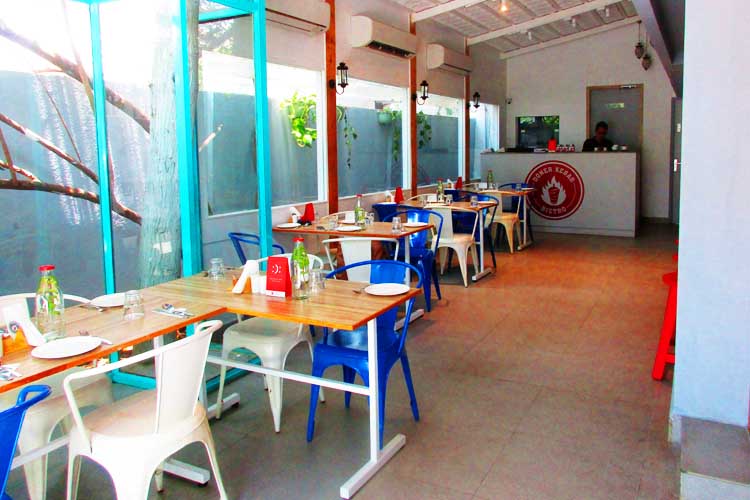 Considered street food, döner kebabs are a Turkish dish made of meat that's cooked on a rotisserie, and served stuffed into bread. It's large and it's sometimes messy, but it's always delicious. Döner Kebab Bistro takes their inspiration from the Turkish-German style of making and serving the kebabs. They also have other popular European dishes that you might not have even heard of.
What did we feast on? Take a look.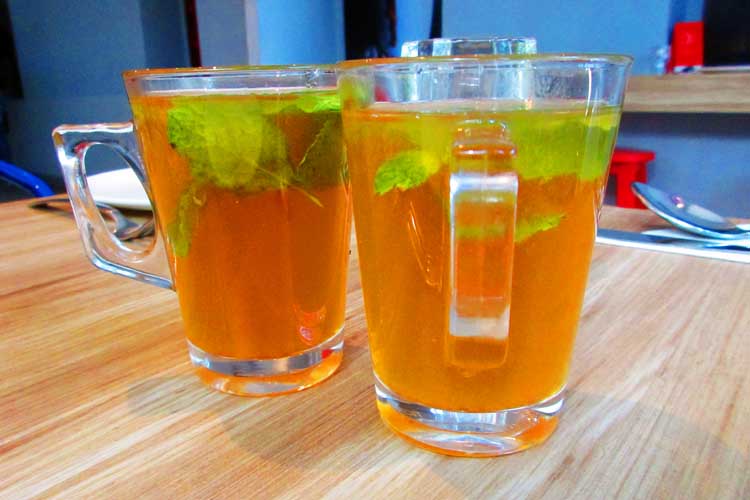 We started off with cute little cups of Sulaimani Tea. Some drink it after a heavy meal, the tea helps soothe your stomach, but others also start their day with a small glass. Always served in a glass (or a glass cup, in our case), the tea has mint leaves and a dash of lime for a refreshing flavor.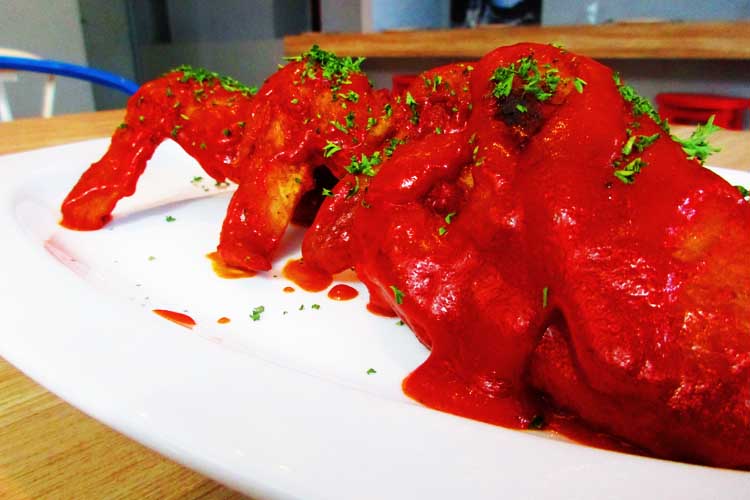 Next up, we had the Spicy Buffalo Wings, which is served with Sriracha mayonnaise (it's made from a paste of chili peppers, vinegar, garlic, sugar and salt). If you don't like getting your hands messy at the beginning of a meal, these buffalo wings will truly change your mind.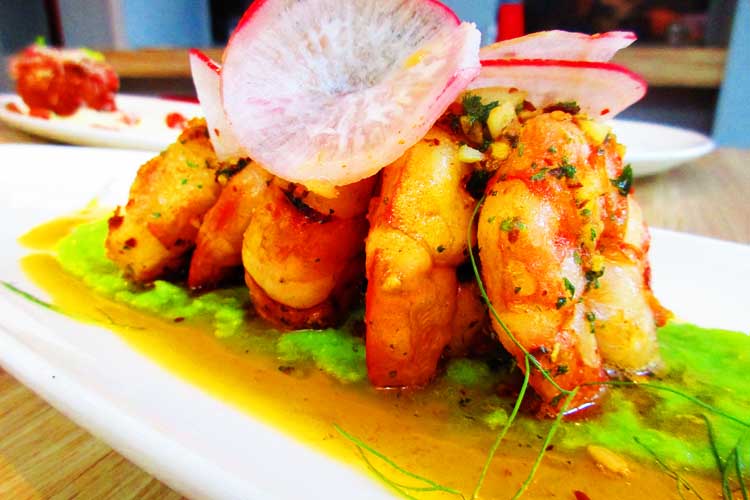 We also got the Garlic Butter Prawns which was served in a bed of mint pea puree and pickled radish. You can't go wrong with seafood when you treat yourself to prawns slathered in garlic butter.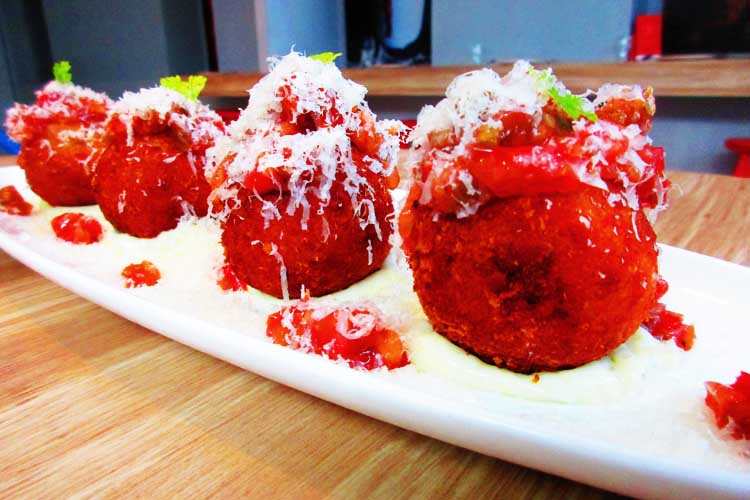 Even though we are hardcore carnivores, we took a shot at the Arancini balls, stuffed with rice and mushroom and served with salsa and pesto aioli. We've never eaten deep fried rice balls that tasted this good.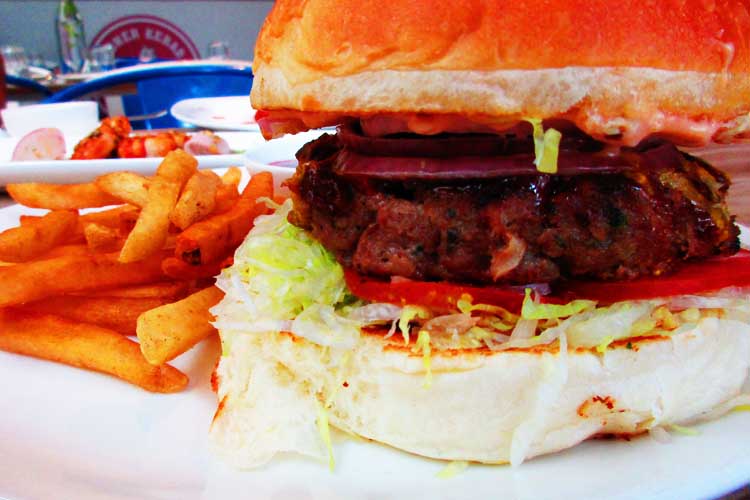 Onto our main course, where we ordered a Classic American Beef Burger which is absolutely fantastic. Just the name of the burger alone tells you that it's going to be a treat and each bite leaves you wanting more. And let's not forget those crunchy fries!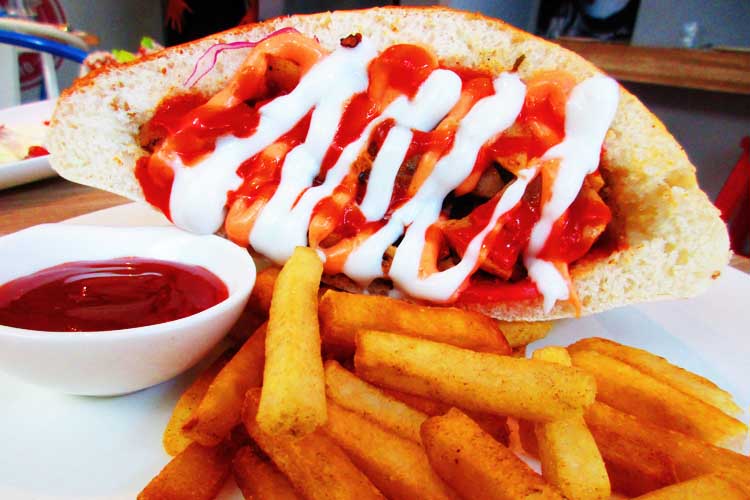 You can't come to a restaurant named Döner Kebab Bistro and not have a döner kebab! To switch it up, we got the Chicken Döner which was large enough for two people or one very hungry person.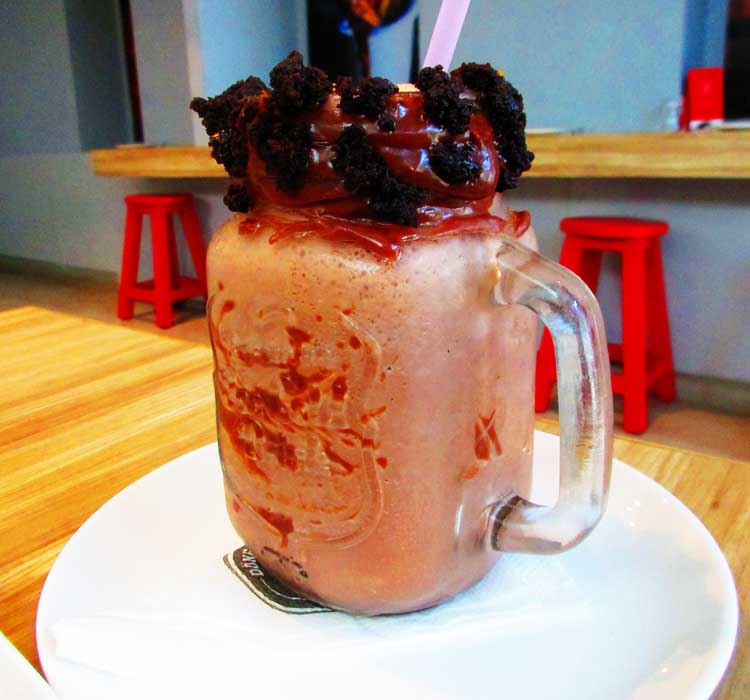 Despite how full we were, we still had room for dessert. Because you always have room for dessert, no matter what. And that's where the Chocolate Peanut Butter Milkshake comes in. A jug of this was presented to us with chocolate cake hanging off the rim and oh boy, it was delicious.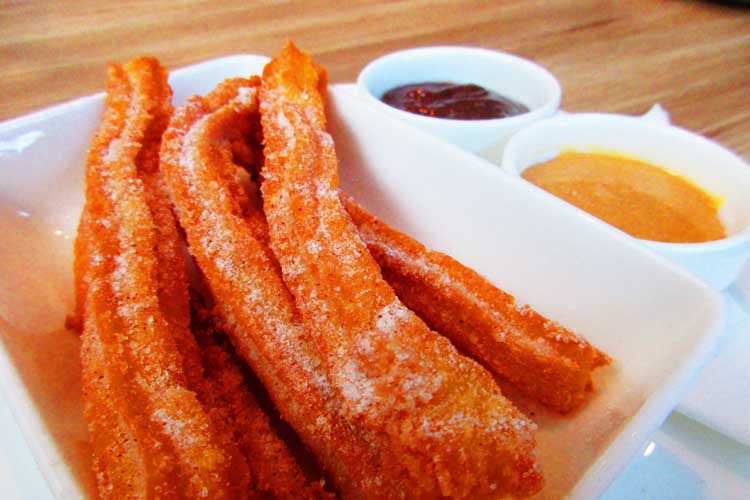 Oh, we're not done yet. They're got churros, which is served with two sauces of your choice. So we got ours with milk chocolate and dulce de leche. And that was the perfect end to a perfect meal.
It's safe to say that we were in love and completely satisfied with everything that was presented to us. You need to show up with an empty stomach and a love for food, because not only is everything attractive when it's placed in front of you, you can't help but eat every last morsel too.
Döner Kebab Bistro is at 31, Anderson Road, Cochin House, Nungambakkam, Chennai. They're open from 12pm to 11pm every day.