WestCoast Launches CambayTiger E-Commerce Portal To Allow Customers To Order Fresh Seafood At Home
WestCoast, one of India's largest integrated seafood companies has launched Cambyaytiger.com, which will allow consumers in Mumbai to order fresh seafood online. Cambaytiger is WestCoast Group's flagship brand and produces a variety of seafood.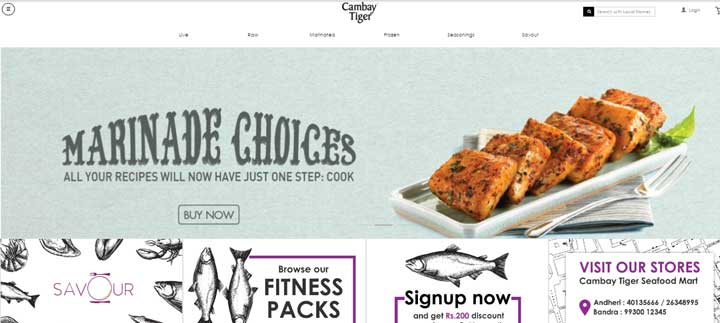 Shop On CambayTiger.com
CambayTiger.com, therefore, will allow customers in Mumbai to order their range of live, raw, ready-to-cook and frozen seafood products online and have them delivered to their door. The website will also sell WestCoast Group's Frish products and a collection of seasonings.
The products include live Tilapia and mud crabs, raw prawns, Atlantic salmon, Catla, Tilapia and ready-to cook seafood like marinated Tilapia and Surmai. Its frozen range includes Tilapia, Fish Fingers, Basa Chunks and Fish Pakodas.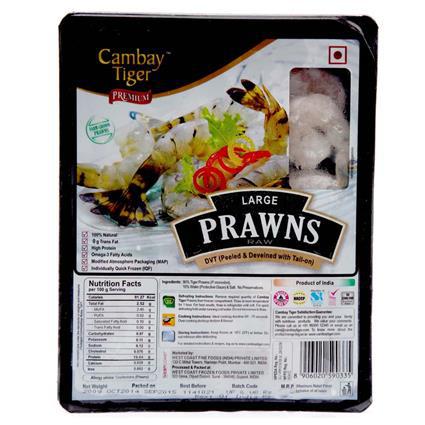 "The quality in customer delivery of seafood in Mumbai is going to witness a sea-change with Cambaytiger.com. The customers are going to get the scale, reach and satisfaction, they have experienced nowhere till now. In a first of its kind in the country, we will provide two unique services to our customers. Firstly, customers will be able to order prawns & Tilapia straight from our farms to their homes, giving them a true farm-to-fork experience with guaranteed traceability. Secondly, there is also an option to order live Tilapia to their homes," said Shivam Gupta, Director, WestCoast Fine Foods (India) Pvt Ltd. "By investing in state of the art tankers to transport live Tilapia from our farms to customers directly, will result in them experiencing a quality of fish never seen before in India," he added.
WestCoast just opened a 3000 square foot cold storage and distribution centre in Mahim which will support CambayTiger.com's operations. While the service is currently only available in Mumbai, WestCoast plans to expand its operations to Delhi, Bangalore and Chennai soon.