Whole Foods Now Has A 'Produce Butcher': Here's What That Means
Whole Foods has never been one to play it safe; it has a reputation for doing things a little differently. A while ago it began selling asparagus infused water much to the horror of the internet. Now, it has employed a 'produce' butcher at its New York City Bryant Park outlet.
Doing The Prep Work
The produce butcher will do all the vegetable and fruit prep work that a customer wants including cutting, slicing, dicing, chopping, grating and julienning.
For the butcher's skills, Whole Foods will charge customers $1 per pound for bulk items and $1 for any individuals fruits or vegetables.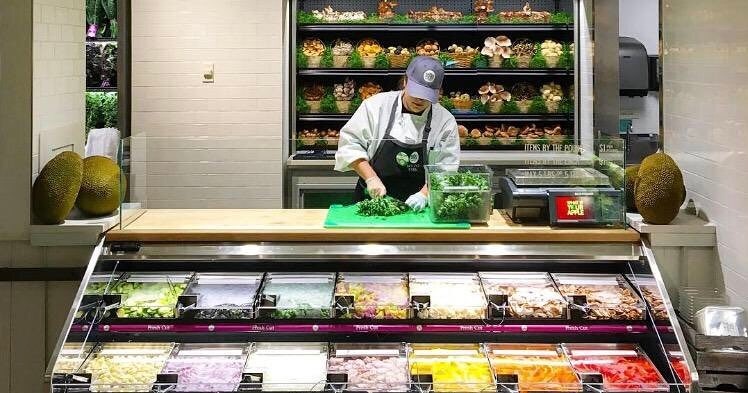 This will save customers having to do all the dreaded prep work at home when cooking for a dinner party; we can see many of the time pressed or simply lazy taking advantage of the produce butcher.
The Bryant Park Whole Foods opened recently and will also offer Detroit style square pizzas, artisanal toasts, quick service kiosks and a Seed + Mill cart, churning out tahini, halva and goat milk ice cream.