Wow! Momo Bags An Absolutely Wow Amount Of INR10 Crore
The Indian Angel Network (IAN) has lent a pretty hefty helping hand by announcing its investment in Kolkata-based 'Wow! Momo' which was valued at over $16 million.
In 2008, two friends and St Xaviers pass-outs, Sagar Daryani and Binod Homagai, from Kolkata conceived the idea of turning 'momos' into a diversified product category with versions appealing to different tastes. They had an operational start up before their exam results were announced.
It all started with a capital of jsut Rs 30,000. In just seven years, city-based quick service restaurant (QSR) chain Wow! Momo is commanding a valuation of Rs 100 crore. Indian Angel Network, one of the largest angel networks of the country led by Sanjeev Bhikchandani, the founder of Naukri.com, has picked up 10% stake in this food chain for Rs 10 crore.
Mammoth Valuation
Venture capital experts pointed out that this is one of the biggest valuations received by any QSR chain in India since angel funding became popular in the country.
Sagar Daryani, co-founder of Wow! Momo, also said that this is one of the most successful first rounds of funding of any startups. "We are planning a second round of funding after 18-24 months," he added. Wow! Momo had a turnover of Rs 20 crore in 2014-15 and eyeing Rs 37 crore in the current fiscal.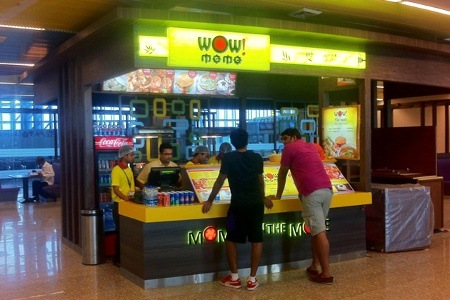 The Wow! Factor
Momos were not new to people, but what they did with them certainly was. According to Daryani, Wow! Momo is a young and vibrant brand started by them at the age of 21. "We have played with momos to have grown rapidly to become the country's largest momo chain in terms of volumes, turnovers and innovations," he added.
The menu caters to 11 different flavors of momos available in Steamed, Fried & Pan Fried formats largely in white & brown flour variants. They have smartly innovated and invented to create Sizzler Momos, Mogurg (Momo Burgers) and Momo Chats. And to top it all, even their dessert is a 'chocolate momo'.
https://instagram.com/p/6RjCAioHaG/?tagged=wowmomo
This format operates out of kiosks, food court outlets, shop-in-shop models and high Street Quick Service Restaurants. "We first started at Spencers at South city and expanded rapidly after that. Now we have 51 outlets in six cities with headquarters in Kolkata," he added. Wow! Momo has presence in Kolkata, Bangalore, Kochi, Pune, Chennai and Delhi.
Tasty Tactics
The company plans to expand with 60 outlets in two years in the cities it's already present in as well as increase its presence Delhi-NCR region with another 30 outlets, where it opened this month. "The Delhi market is huge and so is the spending power," said Daryani, cofounder and CEO, Wow! Momo.
"Delivery will be a marketing tool to capture market share. We don't offer online ordering or a mobile app as of now. Our model is similar to McDonald's or Dominos. Delivery and profitable in Momos only is a question mark. If we get into large scale delivery we may not be profitable," said Daryani.
Investor Talk
"As investors you get excited when you have a company disrupting the market. Real winners are those who change the market. Wow! Momo is taking a simple item and creating into a category of food with lots of options that no one has done. They're using it as a core ingredient and creating momo-based dishes. If the quality stays as good and as consistent it will trigger a revolution," said Saurabh Srivastava, cofounder, IAN.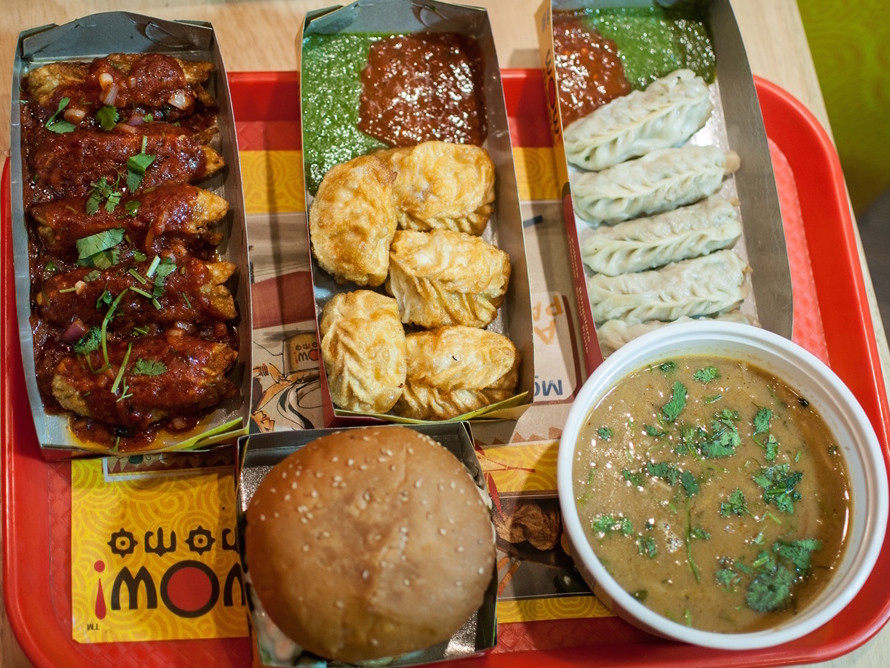 Sanjeev Bhikchandani, who invested in a food chain for the first time, said, "Wow! Momo is the true reflection of the Indian mindset of standardizing products and Innovation in the F&B space. While you have access to multiple momo stalls across your locality, Wow! Momo as a brand promises great and consistent quality while exciting taste buds with innovative momos that have never been created before.
"At IAN, we recognize the market potential, talent, and the urge to disrupt the ecosystem, which is evident in Sagar, Binod, and their venture." Bhikchandani also indicated that he might evaluate the opportunity of funding during the second round of fund infusion as well.