Zomato Hit With Rs. 492 Crore Loss In The Past Financial Year
Zomato, the online restaurant discovery and food ordering portal, has seen mounting losses in the financial year which ended on March 31. According to the earnings results released by Info Edge, a majority investor, the company's losses were up by 262 percent, a whopping Rs. 492.3 crore in the past financial year.
Valuation Cut In Half
Zomato has come under increasing pressure due to losses incurred by the company in previous financial years. According to a report released by HSBC few months back, the valuation of the company was cut in half to $500 million, lower than previous valuations making the company one of the few unicorn startups in the country. Refuting the claims, Deepinder Goyal, Zomato's CEO, noted that the claims were incorrect and the the company has achieved operational break-even in India, UAE, Lebanon, Qatar, Philippines and Indonesia.

Online Ordering
Zomato has expanded its services globally to 23 countries and the company claims that it is the market leader in 18. Although the online ordering business for Zomato is yet to achieve profitability, Goyal stated that once the company reaches an average order rate of 40,000 per day, the business will turn profitable. According to Zomato, they are currently reaching 33,ooo online orders per day. Although the mounting losses have reached a critical stage, operating revenues for the company nearly doubled in the past financial year to Rs. 184.97 crore from the previous Rs. 96.7 crore. The company has raised nearly $225 million dollars so far from investors in 8 round of funding since its inception.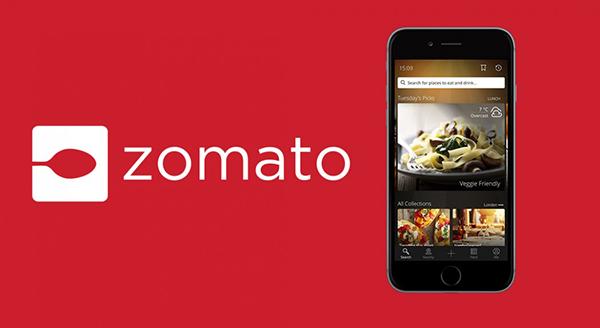 Food-Tech Competition
Out of several startups targeting the food-tech sector in the country, only three major players are left, including Zomato, Foodpanda and Bengaluru-based Swiggy. The food-tech platforms have taken a major hit recently due to lack of funding and were forced to scale down operations, lay off employees and restructure its organisational hierarchy. Recently, TinyOwl shut down its operations in all cities apart from Mumbai and is in the process of merging with the logistics firm, Roadrunnr to launch a new service called 'Runnr', which targets the online food delivery sector. Zomato is one of the few food-tech startups which has received funding recently, the other being Swiggy, which raised $35 million in funding from existing investors in January and FreshMenu, which raised $17 million from Zodius Capital.