10 Food Fueled Guinness World Records That Will Leave You Speechless
We're approaching delirium. Recently, we found out and told all our dear readers about the mile-long pizza in Italy that is now the Guinness World record holder for the longest pizza in the world. That got us wondering; what are the other Guinness World record holders when it comes to food? We did some research and put together this list. Be prepared to be stunned.
1) World's Hottest Chili
The hottest chili award has been given to the 'California Reaper', cultivated by the PuckerButt pepper company. Watch the video above and maybe you'll get an inkling of how it got its name and its title.
2) World's Most Expensive Hamburger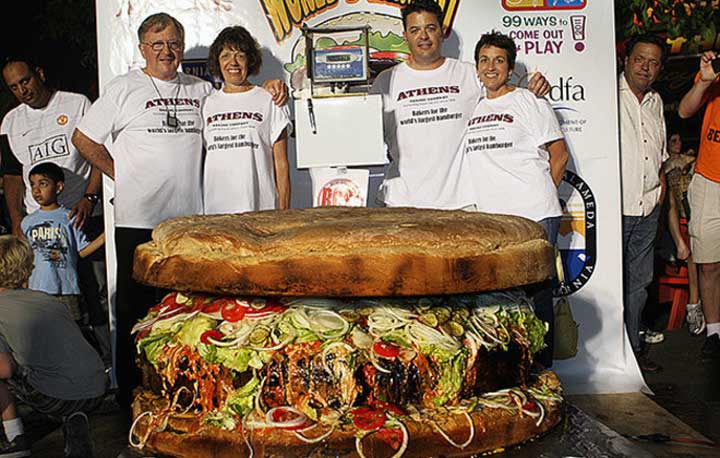 The world's most expensive hamburger is sold at Juicys Outlaw Grill in Oregon for $5,000. Looking at its size, you'd understand why – can you eat it all?
3) World's Largest Scoop of Ice Cream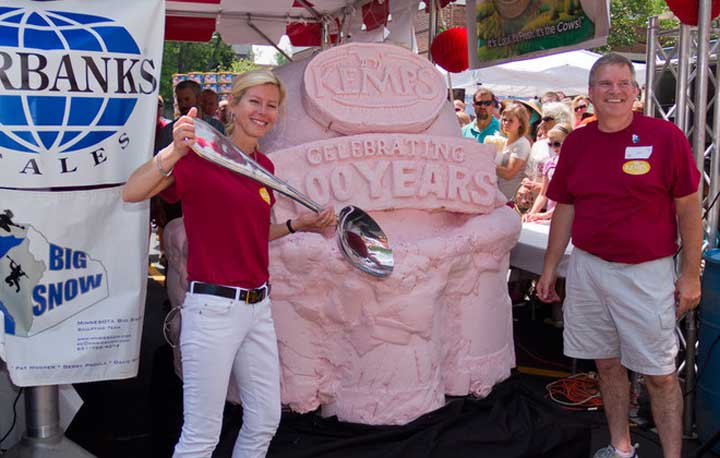 This massive scoop of ice cream was five feet, six inches tall and six feet and two inches wide and weighed a whopping 1365 kg. It was strawberry flavored in case you were wondering.
4) World's Largest Samosa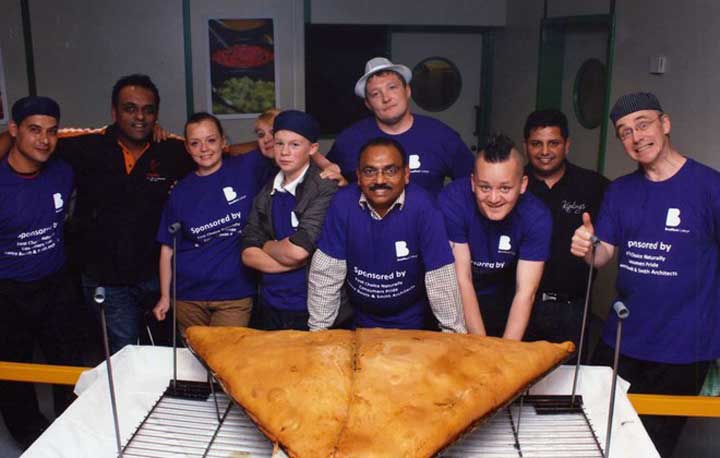 This beauty weighed 110.8 kg and was 135 centimeters long, 85 centimeters long and 29 centimeters high. It was created by students at Bradford College in the United Kingdom in 2012.
5) Most Big Macs Consumed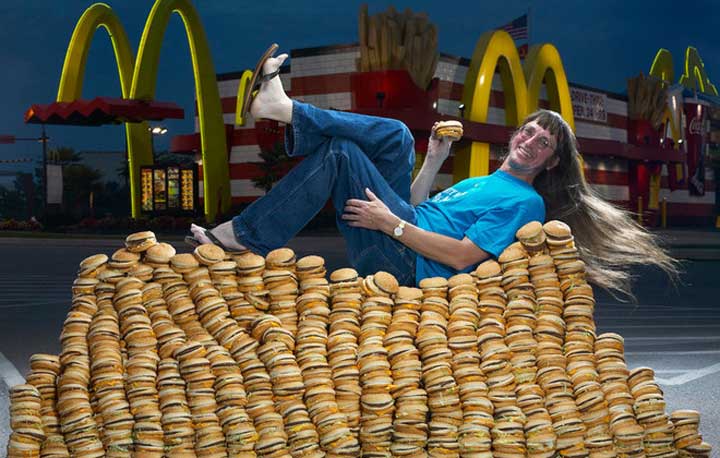 Say hello to Donald Gorske who ate his 26,000th Big Mac on 11th October 2012, making him the person who has eaten the most Big Macs in the world. We wonder if he's seen Supersize Me?
6) Most Pubs visited in The World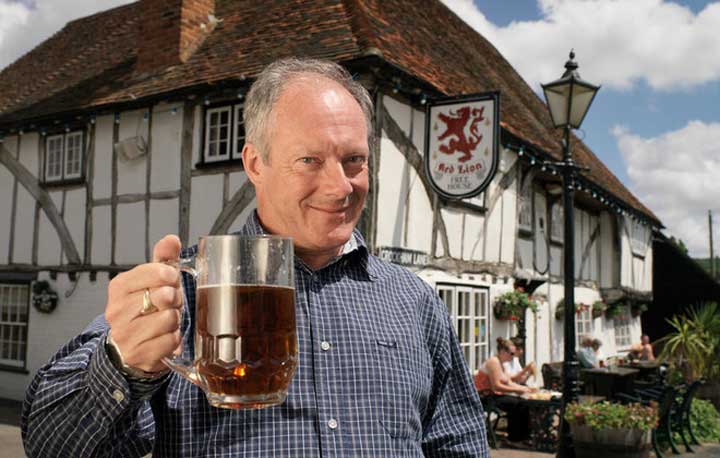 Here's a record we can get on board with. As of January 2014, Bruce Masters had visited 46, 495 pubs across the world, sampling all the brews they had to offer.
7) World's Largest Bubble Gum Bubble (Blown)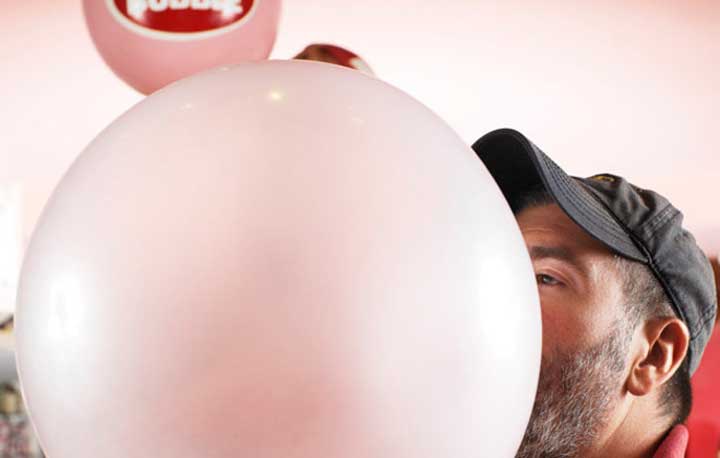 We were told that no good would come of our bubble gum blowing habits, but we can now point to Chad Fell. In 2004, he blew a bubble gum bubble with a 50.8 cm diameter and landed himself in the Guinness Book of World Records.
8) World's Largest Chocolate Coin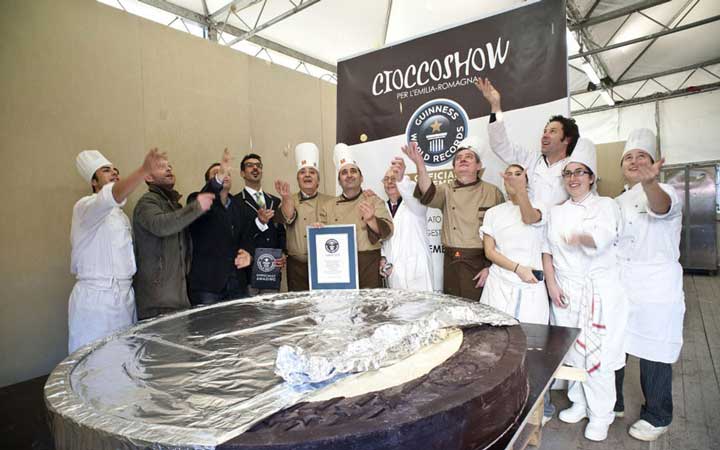 Chocoholics, sit up. The world's largest chocolate coin weighed 658 kg and was made to celebrate the Guinness World Records Day on November 15th in 2012.
9) World's Largest Pizza Commercially Available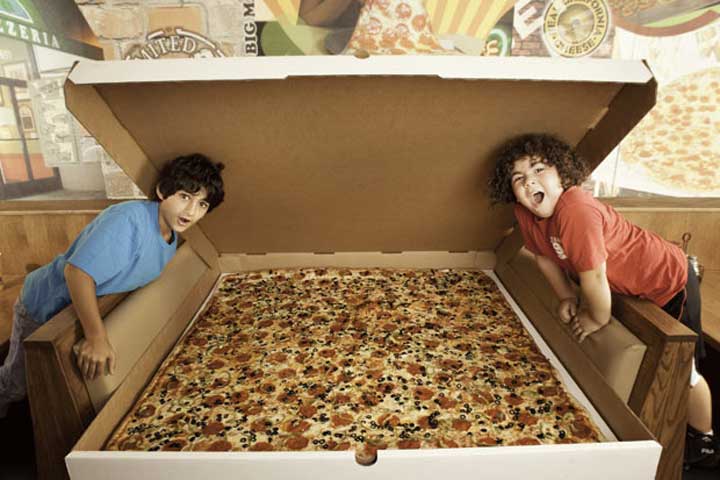 We told you about the mile long pizza but that was a one-off. This pizza, on the other hand is 1 m 37 centimeters wide and long, and is sold at Big Mama's and Papa's Pizzeria in Los Angeles. It serves between 50 to 100 people and costs $199.99. A bargain!
10) Most Jelly Eaten With Chopsticks in One Minute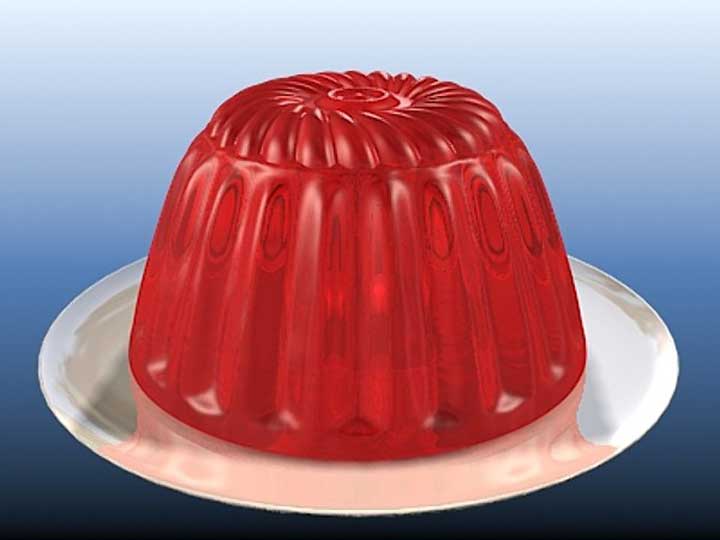 We didn't even know that wiggly, squiggly jelly could be eaten with chopsticks. But, Cherry Yoshitake managed to eat 663 grams of it in one minute!
Have these inspired you? Well go ahead and get eating – you have all our support behind you!