21 Out Of 165 Branded & Non-Branded Milk Samples Deemed Sub-Standard By The Delhi Govt.
Following a series of tests conducted by the Delhi Government recently on branded and unbranded milk samples, Health Minister Satyendra Jain has revealed that 21 samples were found to be "sub-standard". These 21 "sub-standard" samples included those of popular brands including Amul and Mother Dairy.
"Sub-Standard" Doesn't Mean Unhealthy
The test was conducted on a batch of 177 samples collected from across the city between April 13 and 28. Of the 165 samples whose results have arrived, 21 were found to be sub-standard, the Minister said. However, the minister added, "sub-standard" does not translate to unhealthy, it just means that these samples lack the prescribed levels of components like fat among others.
"Sub-standard means that if the fat content had to be 5 percent, it was only 3 percent. In simple terms, water was mixed. In most of the 21 samples which failed, milk powder was mixed," Jain said, adding that the drive would continue and extend to milk products like 'paneer' and 'khoya'.
Responding to the test results, Mother Dairy said that it had not yet received the reports. The dairy giant added that each batch of its milk underwent stringent quality tests at four levels to ensure that safe and quality milk became available for consumption.
"We have recently received Quality Mark certification for all our poly pack milk variants sold in Delhi NCR to ensure our consumers 100 percent conformance to the prescribed norms," Mother Dairy said in a statement.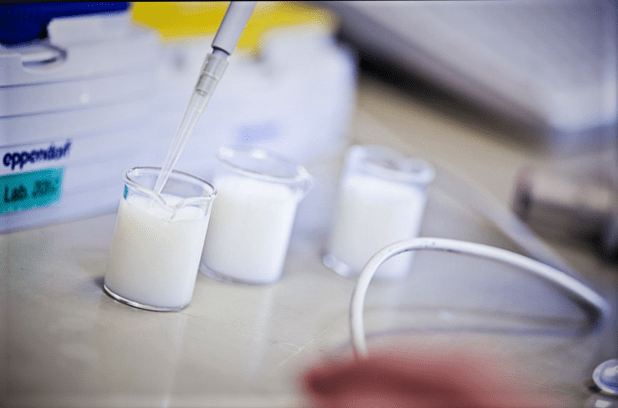 Image Source
Strict Action Against Defaulters
To ensure that the Capital consumes the healthiest foods, 18 food inspectors have joined the Delhi government recently. This comes shortly after the respective department was falling short of almost 200 food inspectors. This has also sped up the sampling process. Jain revealed that he had given orders to do testing in private labs also so that the process would not face any obstacle.
So, what will become of all the 21 defaulters? According to AAP minister, all the cases would be forwarded to the court, adding that a penalty ranging from INR 5,000 to INR 5 lakh would be imposed. Moreover, any form of "unsafe food would not be allowed in Delhi", Jain added.
"If any food products are found unsafe, there are provisions to award imprisonment of six months to three years," he added.