8 Restaurants Along Marine Drive For Every Budget  
Mumbai is a vast city which never seems to stop expanding. As we traverse through this urban jungle, we bring you the best restaurants in each area so that no matter where you are you'll know exactly where to get your next meal.
Every evening, if you drive past Marine Drive you'll see dozens of couples, groups of friends, dog walkers and the rest of the hoi polloi sitting on the promenade gazing dreamily at the sea. Do you want to make the view even better? Sit at one of these restaurants along Marine Drive and eat their delicious food as you contemplate the sea.
1) The Bay View at Hotel Marine Plaza
What: Continental/ Indian

This fine dining restaurant will make you feel truly at sea, with a nautical décor complete with ship models and portholes and a view that overlooks the Arabian Sea. It is lauded for its buffets.
Cost for Two: Rs. 2500
2) Dome at Intercontinental Hotel
What: High end Finger food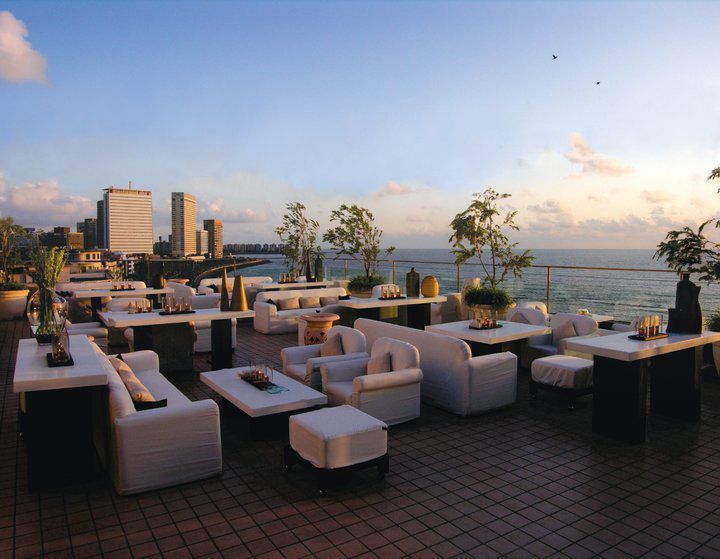 The Dome is a beautiful open air lounge that you should head to before or after dinner to enjoy some sushi, kebabs and delicious cocktails. It'll make you feel like you're at the top of the world with its breathtaking view of the sea.
Cost for two: Rs. 3500
3) New Yorker
What: Mexican food

This pure vegetarian restaurant oozes with old world charm with white washed walls and extremely courteous staff. Get a table near a window and you'll be just across Chowpatty beach at the end of Marine Drive.
Cost for two: Rs.1200
4) Pizza by The Bay
What: Pizzas (of course)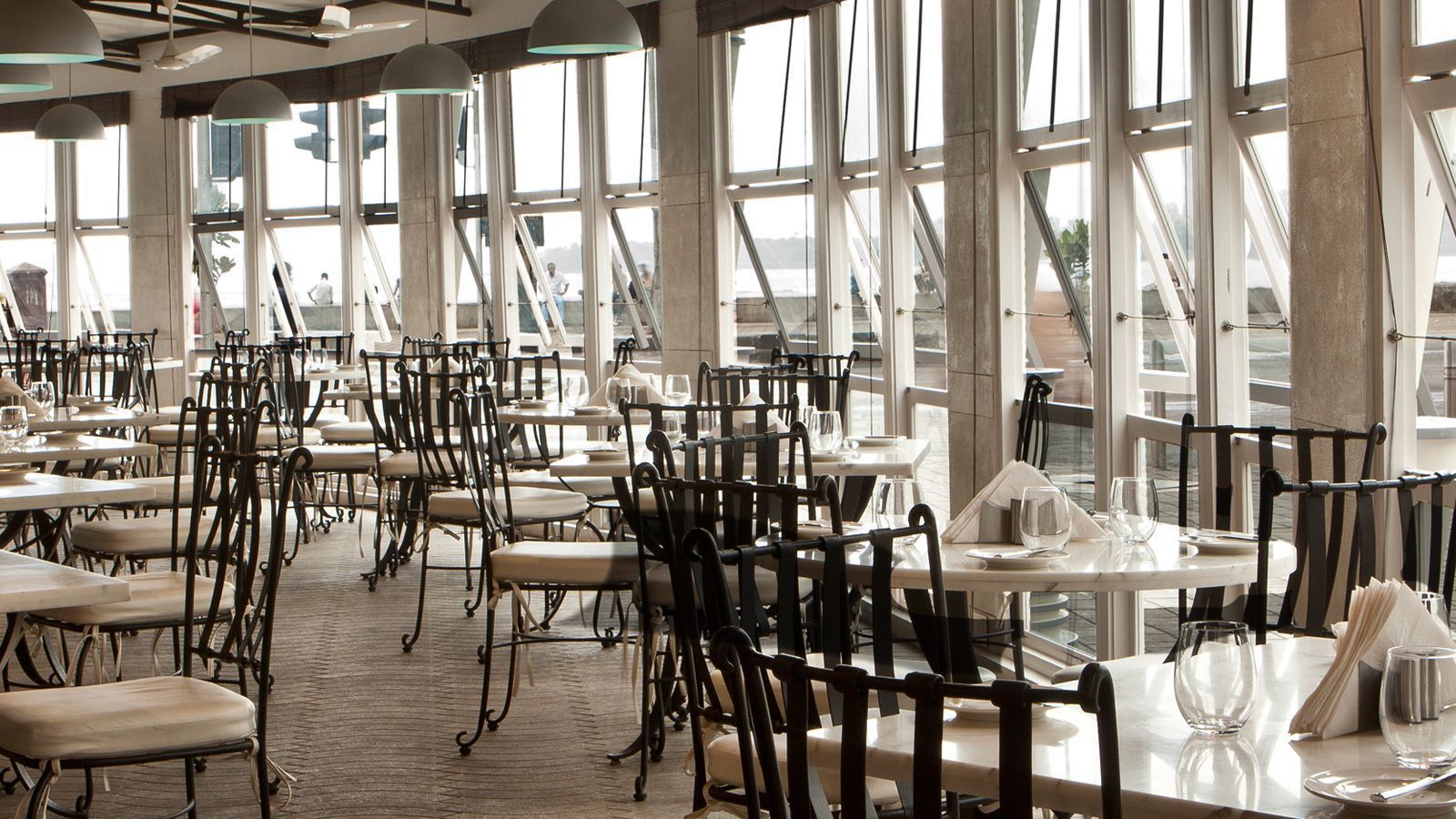 Pizza by The Bay is a spacious eatery that, true to its name serves some delicious pizzas. Enjoy the Barbeque chicken pizza as you watch people strolling along Marine Drive.
Cost for two:Rs. 2000
5) Café by The Beach
What: Light lunches and dinners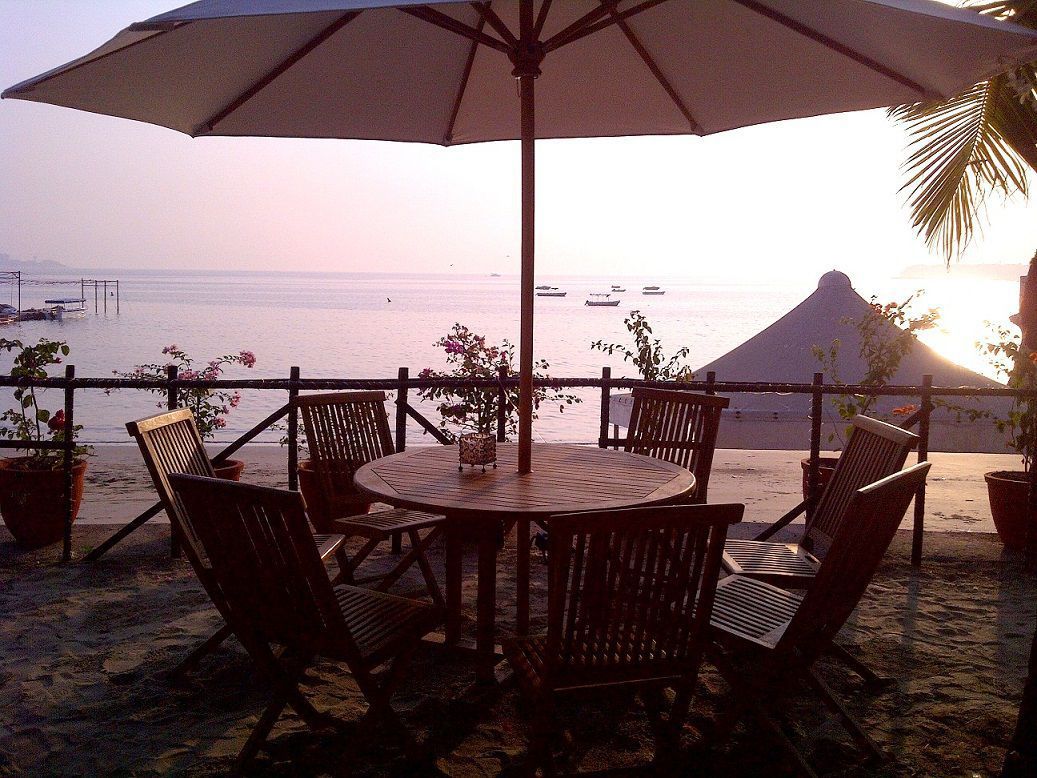 Simply put, Café by the Beach is my favorite café in Mumbai. Located on Chowpatty beach, with tables, chairs and sun loungers strewn over a blanket of sand, this café reminds you of sea side restaurants in Goa. Enjoy a light lunch of sandwiches with iced tea as you watch seagulls skim the surf.
Cost for two: Rs.1000
6) Bachellor's
What: Milkshakes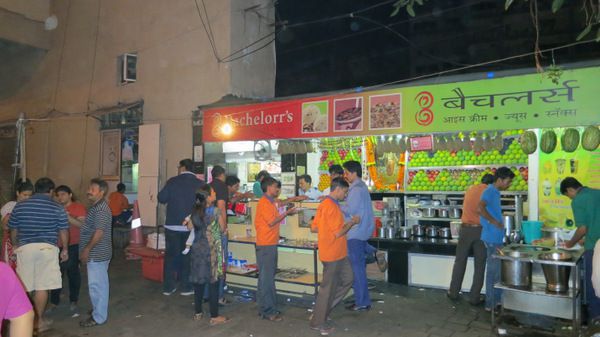 Bacherlorr's is not so much a restaurant as it is a stall opposite Chowpatty. But what a stall it is – for as long as anyone can remember students have been buying delicious, creamy strawberry milkshakes from it and then crossing the road to sit on the marine drive promenade and sip them.
Cost for two: Rs.500
7) Crystal
What: Cheap home-style food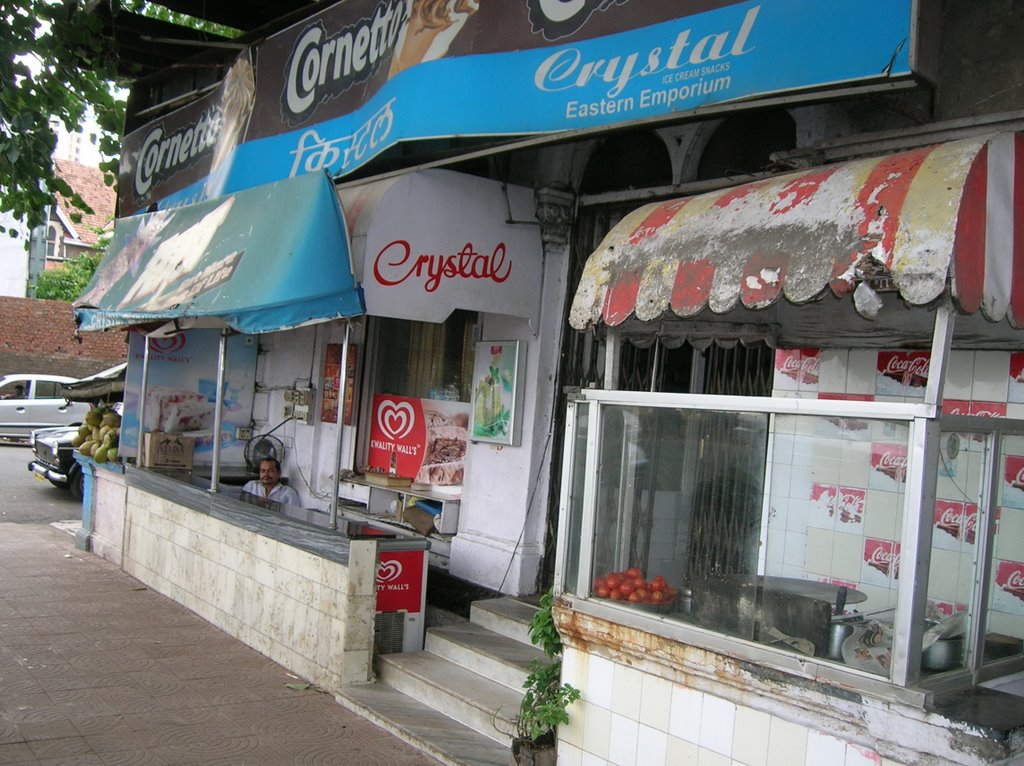 If you're on a budget but still want to eat near Marine Drive then Crystal is the place for you. It's a tiny joint, but if you get there early in the day you can secure a table near the door with a view of Chowpatty.
Cost for two: Rs.250
8) Chowpatty Chaat stalls
What: Chaat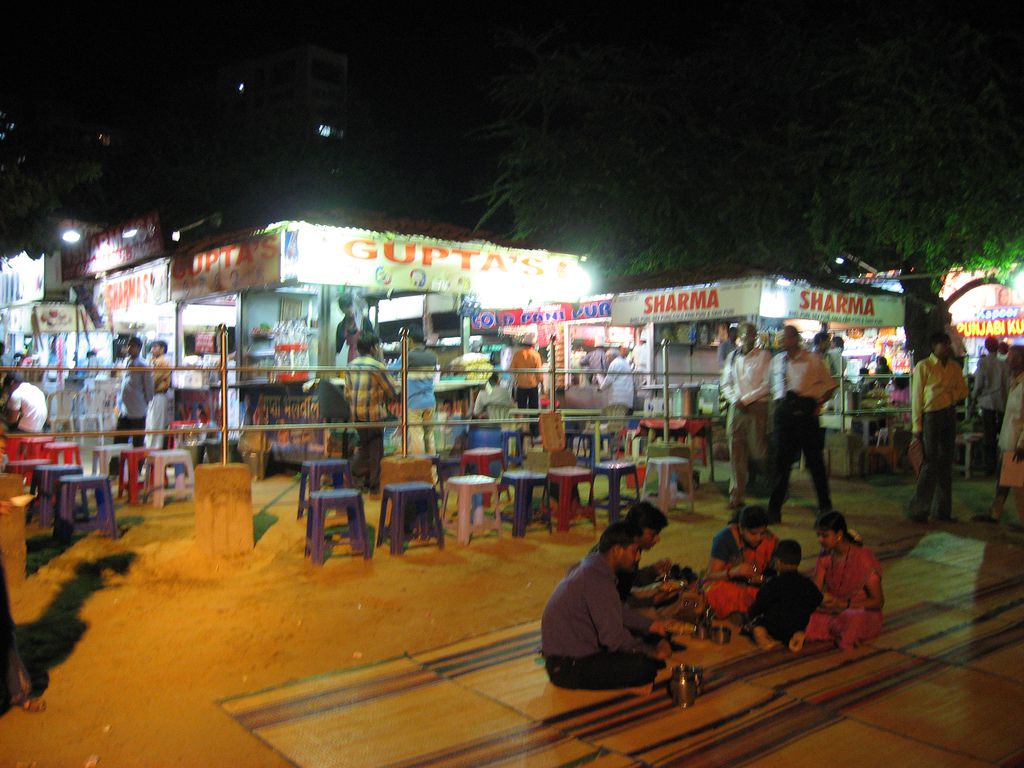 If your budget doesn't even allow you a meal at Crystal then walk over to the beach and munch on some chaat or pav bhaji from one of the stalls housed in the corner of Chowpatty beach. Buy a plate and sit on the sand right next to the sea, and enjoy!
Cost for two: Two plates of chaat for Rs 100