9 Places in Mumbai to go for Ghar Ka Khana
For my first two years in Mumbai, I was living in a hostel. As any ex-hostelite would know, hostel food is often bland, boring and altogether blah. Me and my roommates soon became very familiar with all the restaurants in the area, right down to the names of our favourite servers. But, after a while even restaurants weren't good enough. We found ourselves craving ghar ka khana – the very same food that we had turned our noses up back at home. For all you Mumbai immigrants, this list will hopefully serve you a slice of home.
1) Malayali: Taste of Kerala
Where: Opposite Citibank, Fort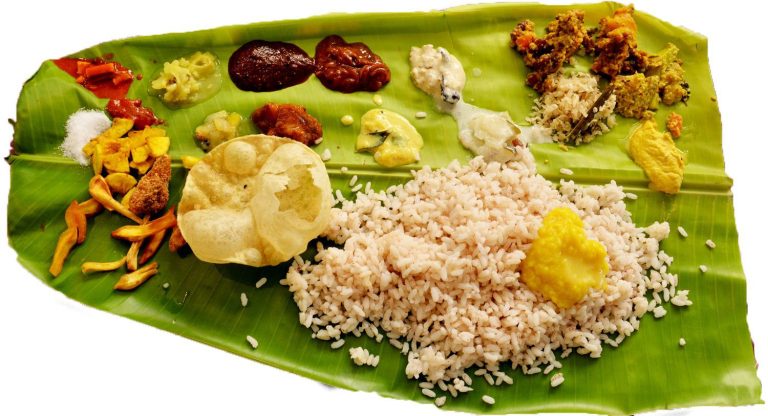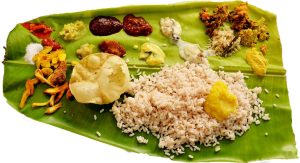 My mother is a Malayali. That means I grew up on a diet of puttu on Sundays, prawn and fish curry and delicious beef fry every other night. While Taste of Kerala never came close to my mother's cooking (after all, what's better than your mother's food), it tasted exactly like the food that I gorged on family visits to Kerala. The servers will happily talk to you in Malyalam, and if you can't go home to Kerala during Onam, then visit Taste of Kerela for a traditional Onam meal.
Try: Kerela chicken, beef fry, Malabar chicken & payasam
Cost for two: Rs. 400
2) Tamilian: Madras Cafe
Where: Kings Circle, Matunga East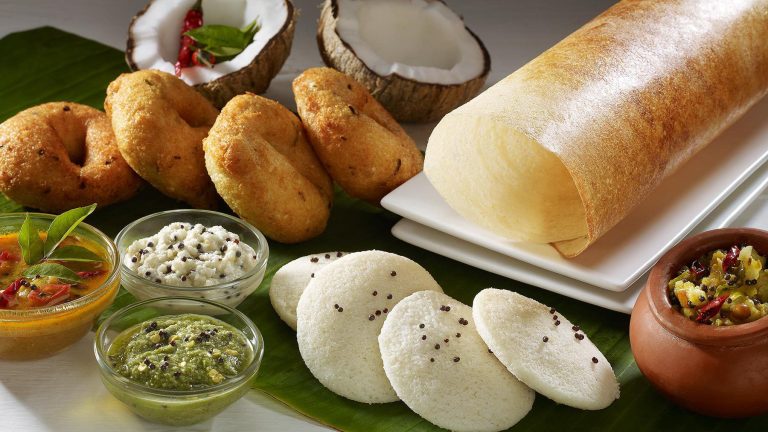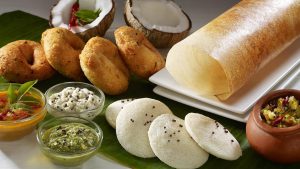 Mumbai has a healthy population of Tamilians, and the whole of Matunga is crowded with several South Indian eateries. Most popular is Cafe Madras, which is frequented by the likes of Mukesh Ambani. Madras Cafe is especially popular for its Sunday breakfast spreads.
Try: Dosas with sambar, medu vada and filter coffee
Cost for two: Rs.250
3) Goan: New Martin Hotel
Where: Strand Cinema Road, Colaba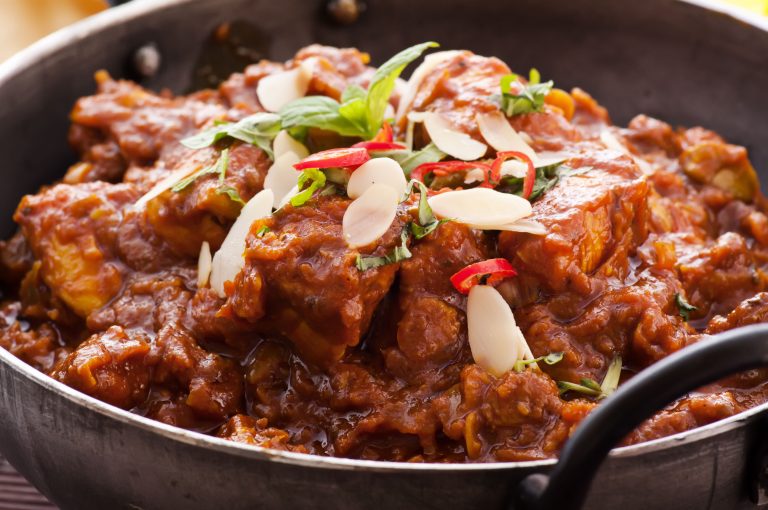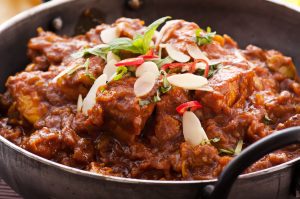 A tiny, no frills establishment, Martin's serves delicious, cheap Goan food. At lunchtime, you may find yourself fighting for table space but the food at the end is worth it. The owner sources the famous Goan sausages straight from Goa, which explains why their Goa sausage rice tastes completely authentic.
Try: Goan sausage rice, vindaloo, sorpotel and potato chips
Cost for two: Rs. 450
4) Parsi: Ideal Corner
Where: Fort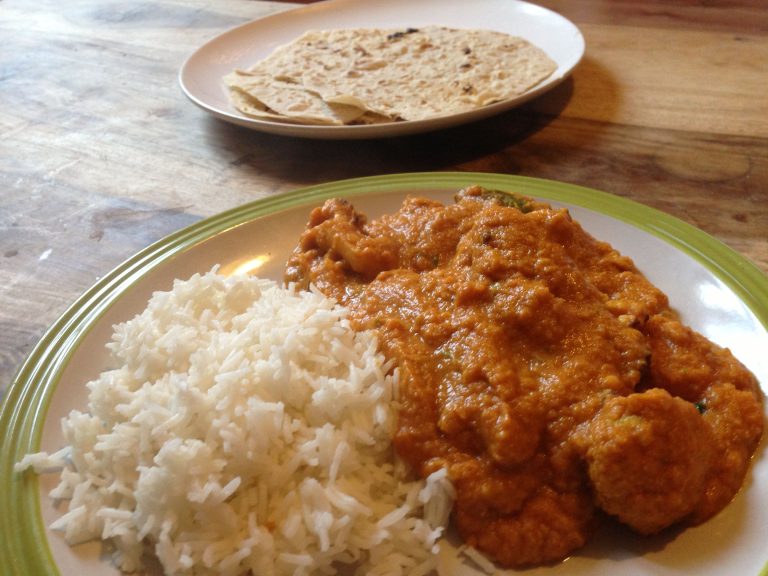 Parsis from Calcutta or Gujarat who find themselves in Mumbai would not have to look very far for a taste of home. Mumbai is dotted with Parsi cafes that are popular with Parsis as well as the rest of Mumbai's hoi polloi. One of my favourite restaurants is Ideal Corner, a friendly place that is sadly only open until 4:30 every afternoon. They have a different menu each day, served with Palllonji's raspberry or ice-cream soda, a traditional Parsi favourite.
Try: Chicken farcha, dhansak, chicken salli
Cost for two: Rs. 400
5) Punjabi: Pritam Da Dhaba
Where: Dadar East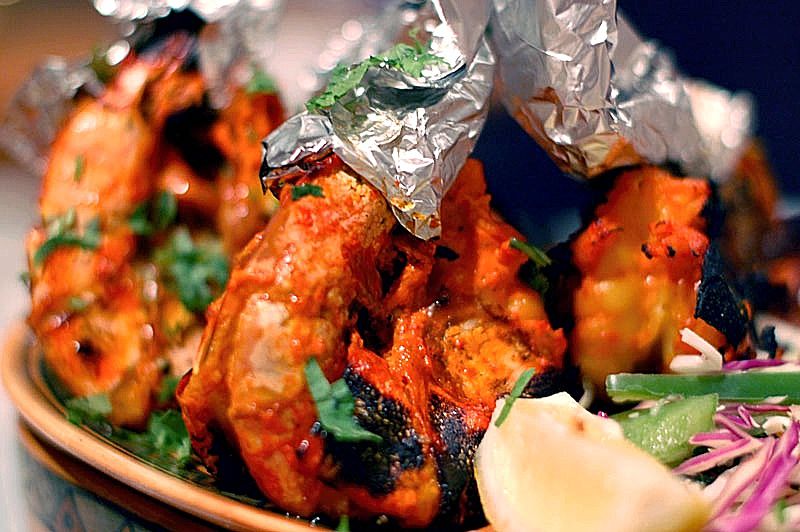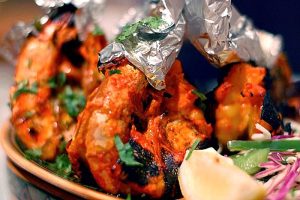 Take a trip to the renowned Punjabi highway dhabas, without having to jostle for space with truck drivers. This restaurant is modelled like a dhabba, complete with low, outdoor seating and a fake petrol pump in one corner.
Try: Kalmi kabab, make di roti, tandoori prawns
Cost for two: Rs 1,200
6) Assamese: Bhogdoi
Where:Assam Bhawan, Opposite Centre One Mall, Vashi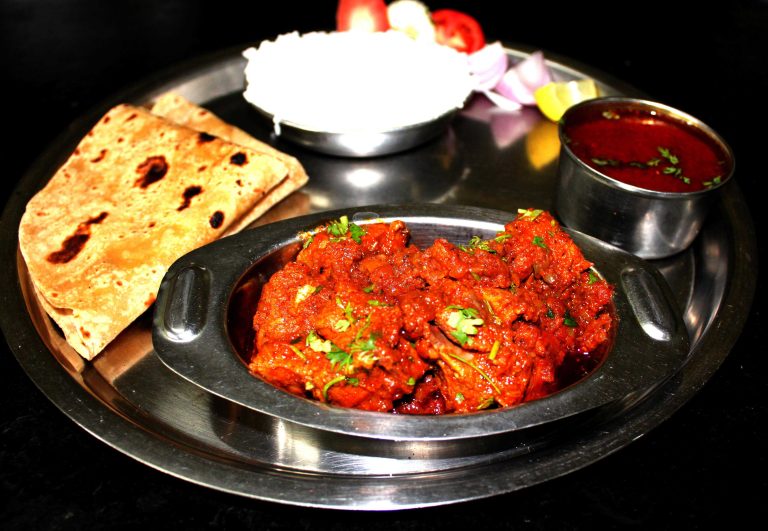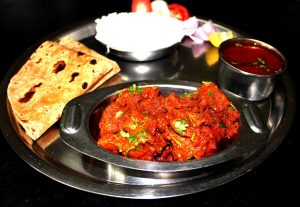 Located in the Assam Bhawan, this small eatery is guaranteed to serve traditional Assamese cuisine. I found out about it from an Assamese friend who, despite living in South Mumbai, would make a pilgrimage to Navi Mumbai once in a while to get a taste of home.
Try: Assamese Veg Thali, Fried Chicken Thali
Cost for two: Rs. 400
7) Odiya: Odissa Bhavan Canteen
Where: Plot 5, Vashi, Navi Mumbai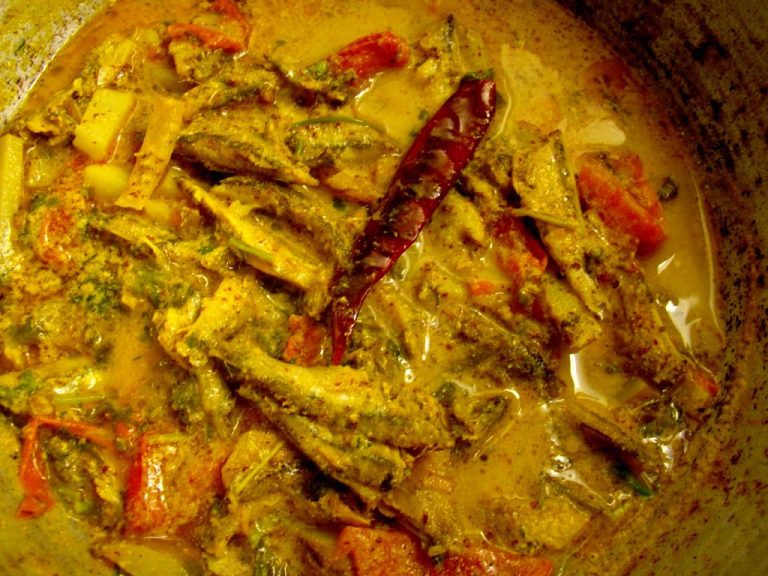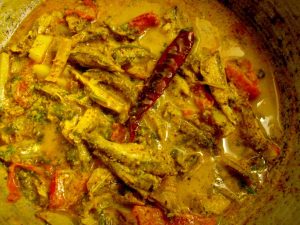 Navi Mumbai, because of its land availability is the place to set up state bhawans. So, close to Assam Bhawan is the Odissa Bhawan that aims to cater to Odissha natives. This is a canteen, so it's no frills, quick, but tasty.
Try: Machha besara, chingudi mahura
Cost for two: Rs. 300
8) Bengali: Oh! Calcutta
Where: opposite Mahindra heights, Tardeo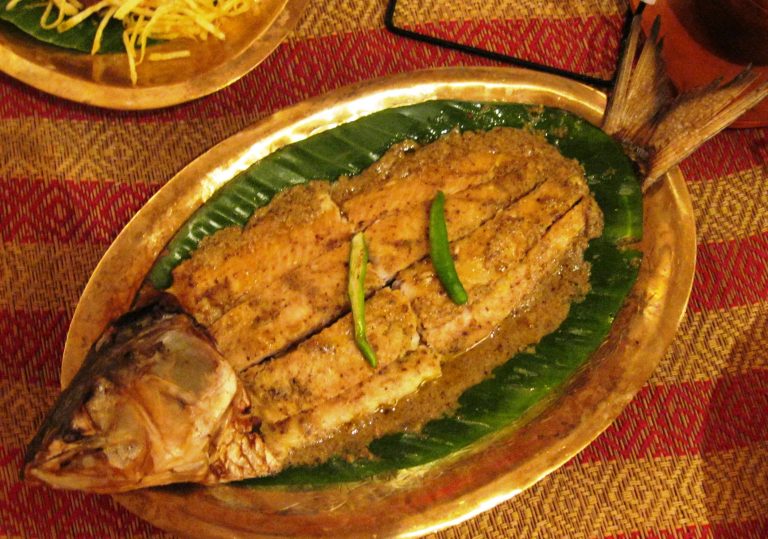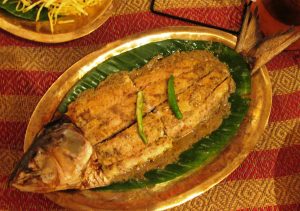 Bongs love their fish. Oh! Calcutta has been featured on countless lists about Mumbai's best seafood joints, including CNN traveller and IBN Live. The food here is truly delicious, or as Bengalis would day "Susbādu!"
Try: Fish Tikka Dhakai Style, Bhapa Ilish, smoked hilsa
Cost for two: Rs. 1,200
9) Maharashtrian: Aaswad
Where: Dadar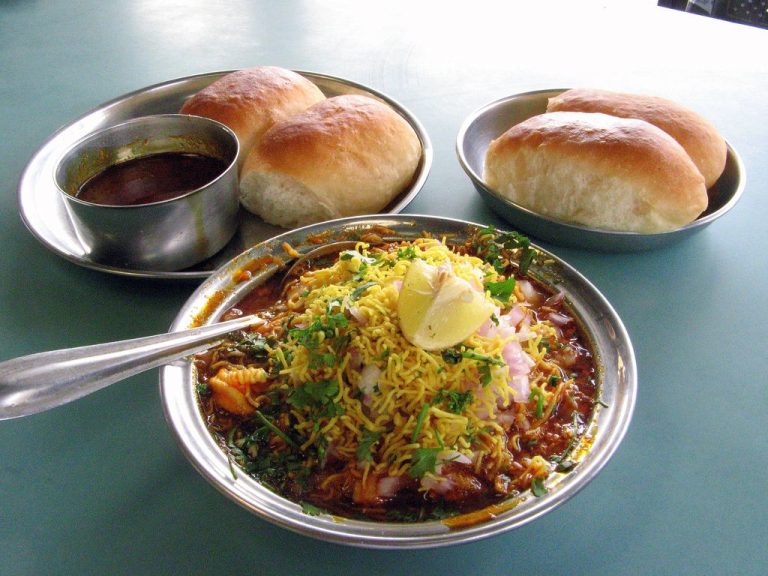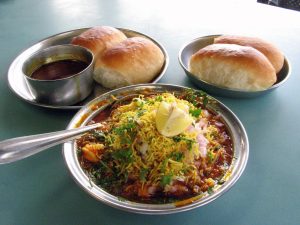 Why would anyone seek Maharashtrian food when Mumbai is in Maharashtra? Truth of the matter is, most of the Maharashtrian food in Mumbai isn't authentic; it's been influenced by the countless other cuisines in the metropolitan. So, if you're looking for Maharashtrian food that can normally only be found in Maharashtra's interiors, head to Aaswad.
Try: Misal, thalipeeth, sabudana vada and modak
Cost for two: Rs. 200