9 Strange Indian Restaurants that you have to visit.
The food and dining business in India is simply booming. You find a new restaurant opening in your city every month. But with all these options how do the restaurant owners ensure that they are different and unique enough to warrantee a visit from you? Here's a look at restaurants who have taken extremely creative and bold measures to make sure that they are miles apart from the pool of restaurants.
Taste of Darkness, Hyderabad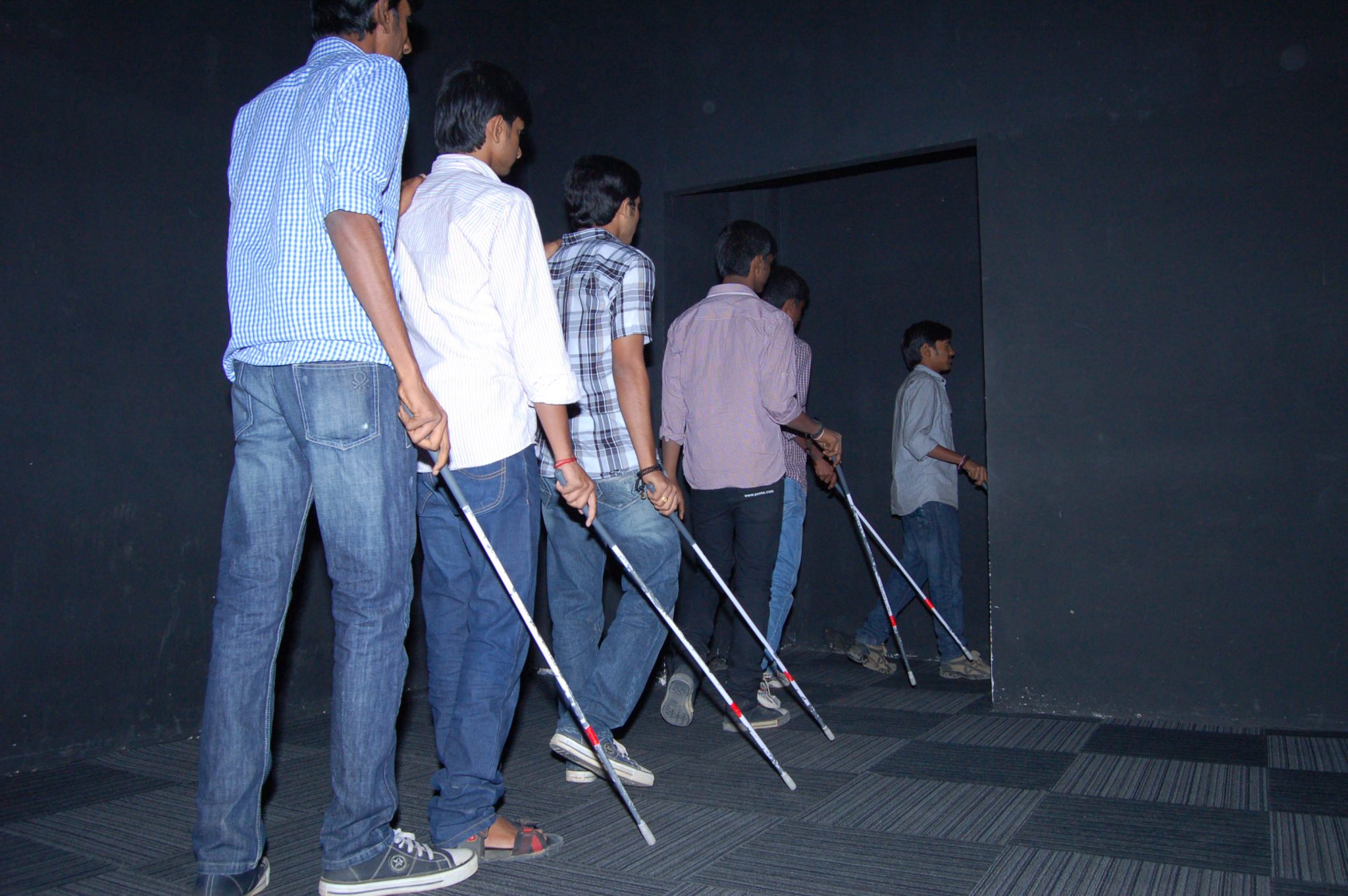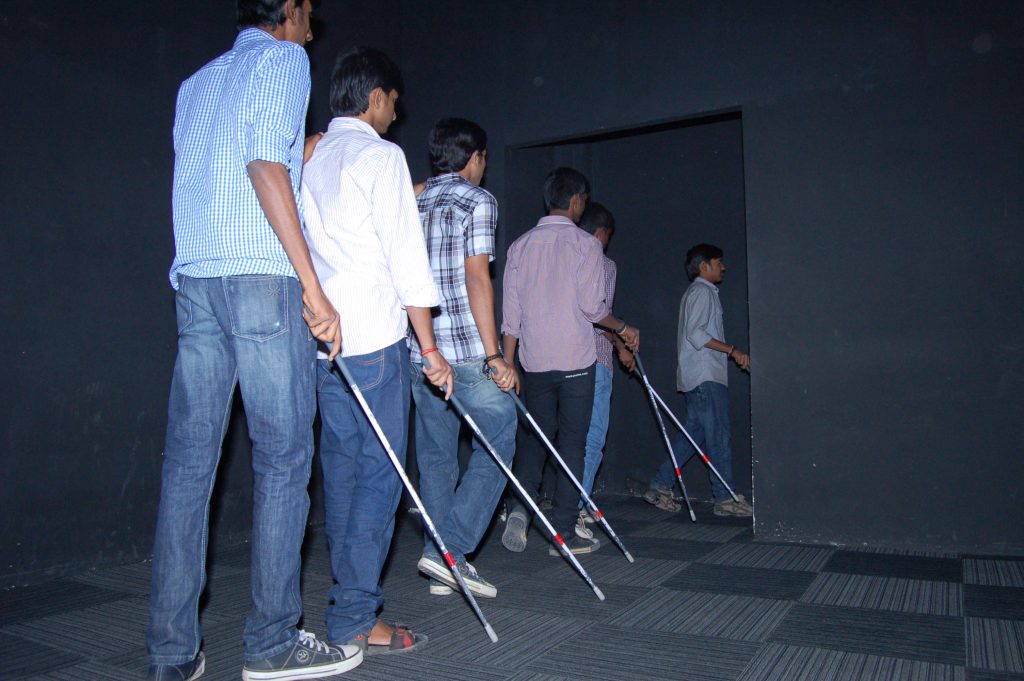 Experience your food just by the taste. This restaurant runs on the unique concept that you should 'experience' your food. Watch out there's also a shaking bridge just to enhance your experience.
New Lucky Restaurant, Ahmedabad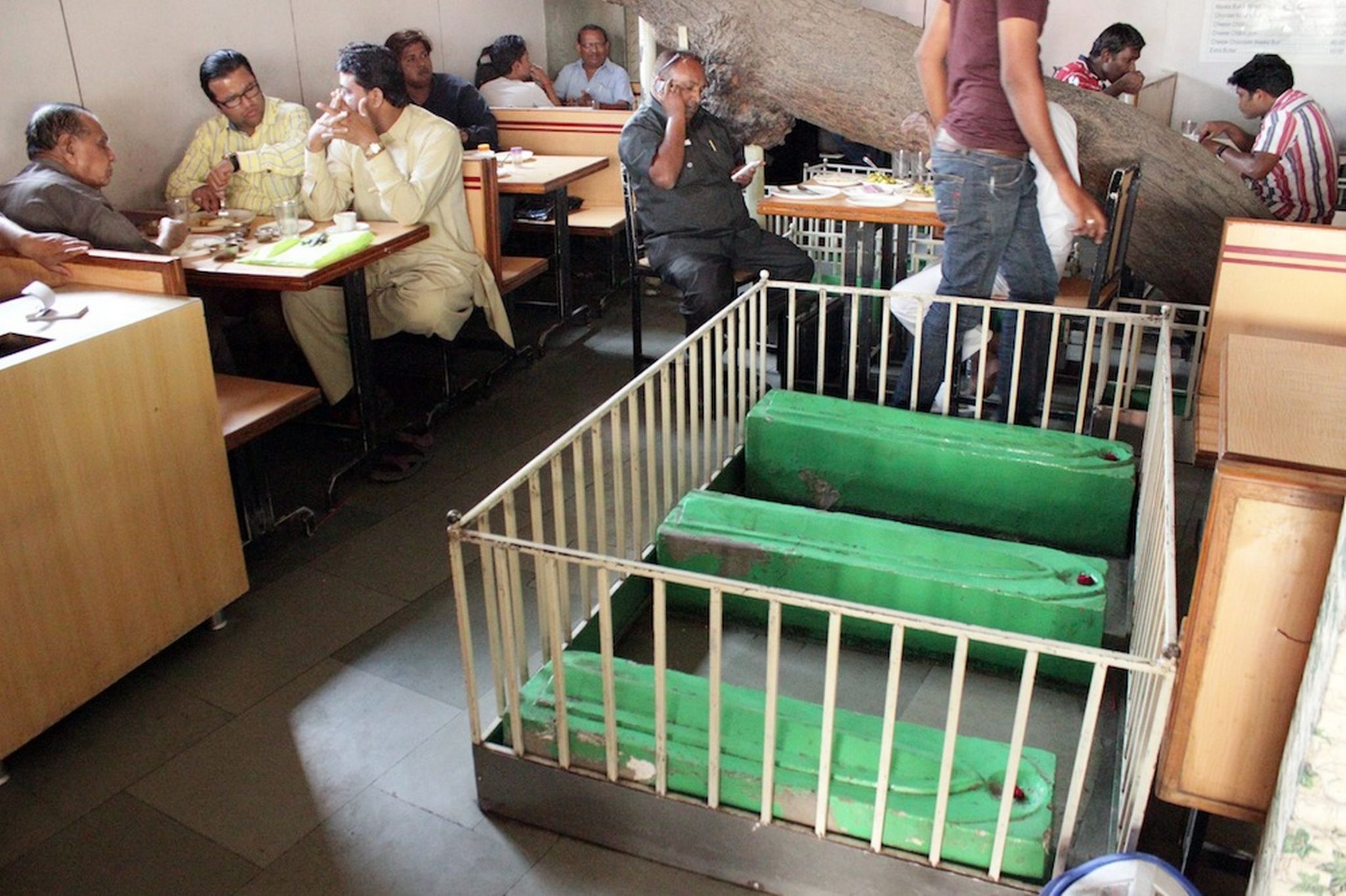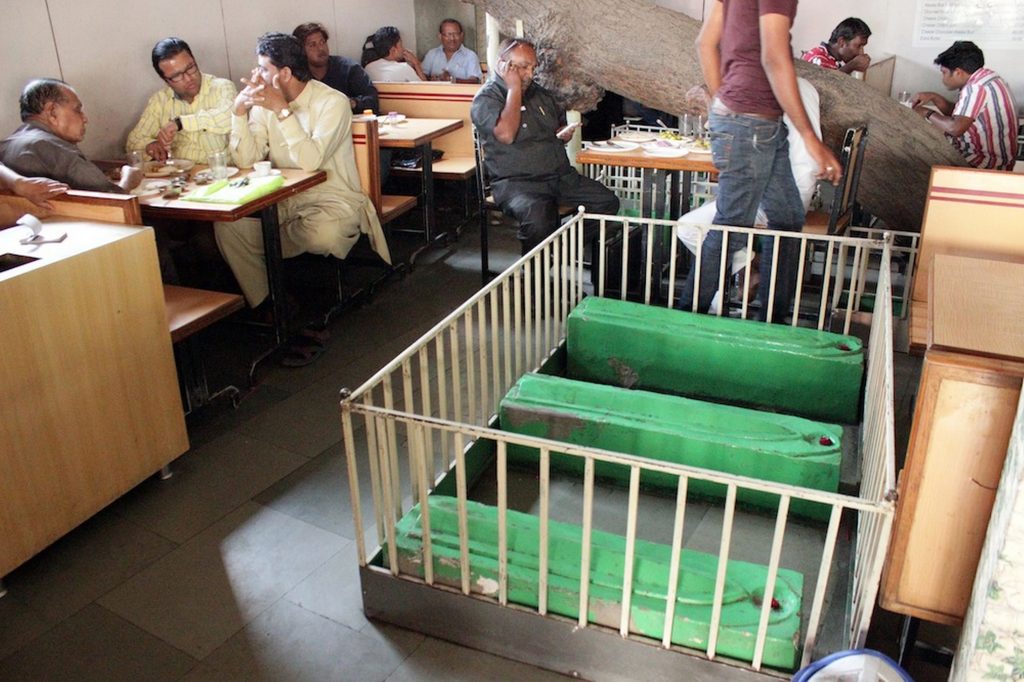 The owner of this restaurant, Krishnan Kutti, took a do-or-die risk. Literally. He set up his restaurant around a grave just so that you get to dine with the dead. Spooky? We think so. But he believes that the graves bring him good luck.
The Bar Stock Exchange, Mumbai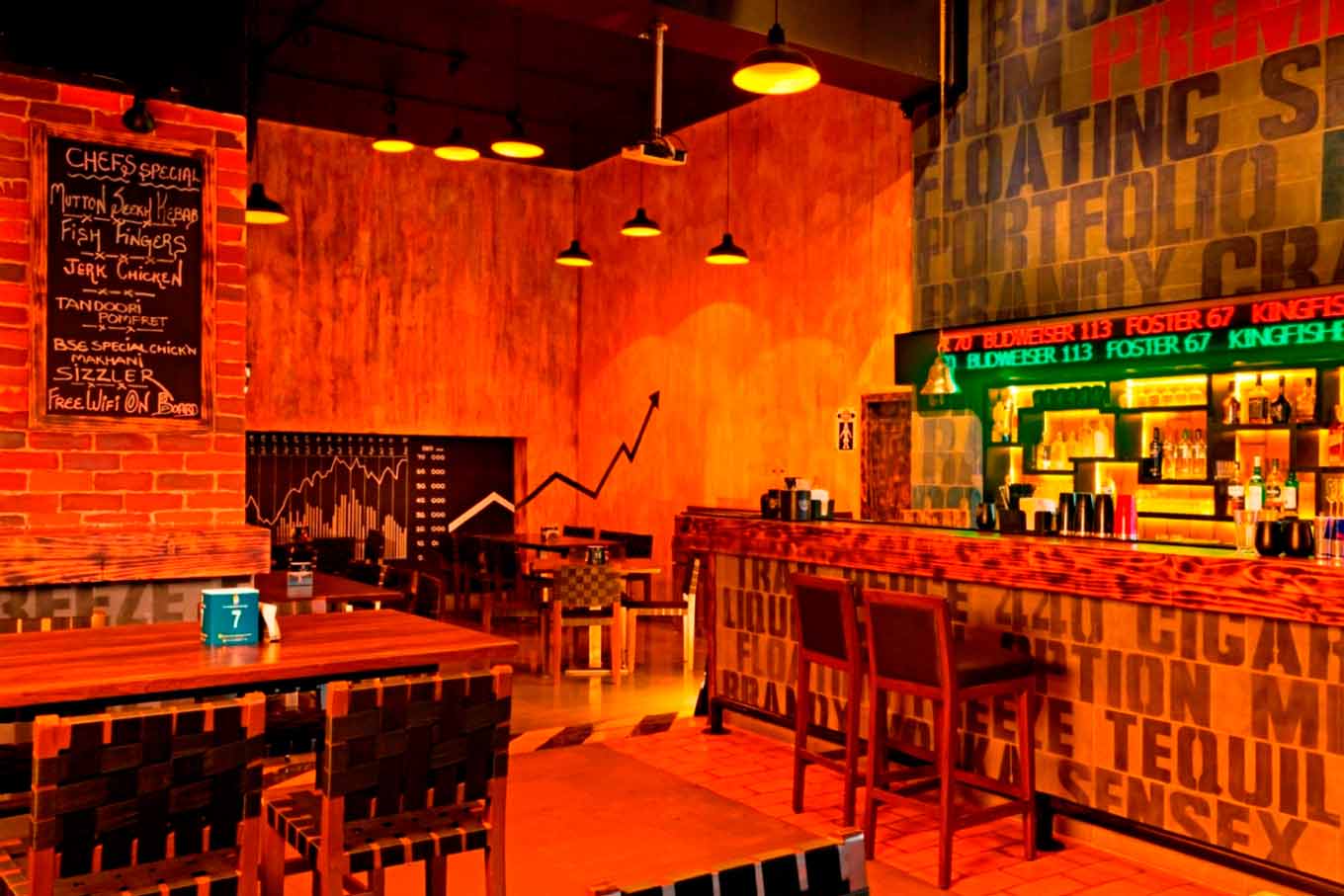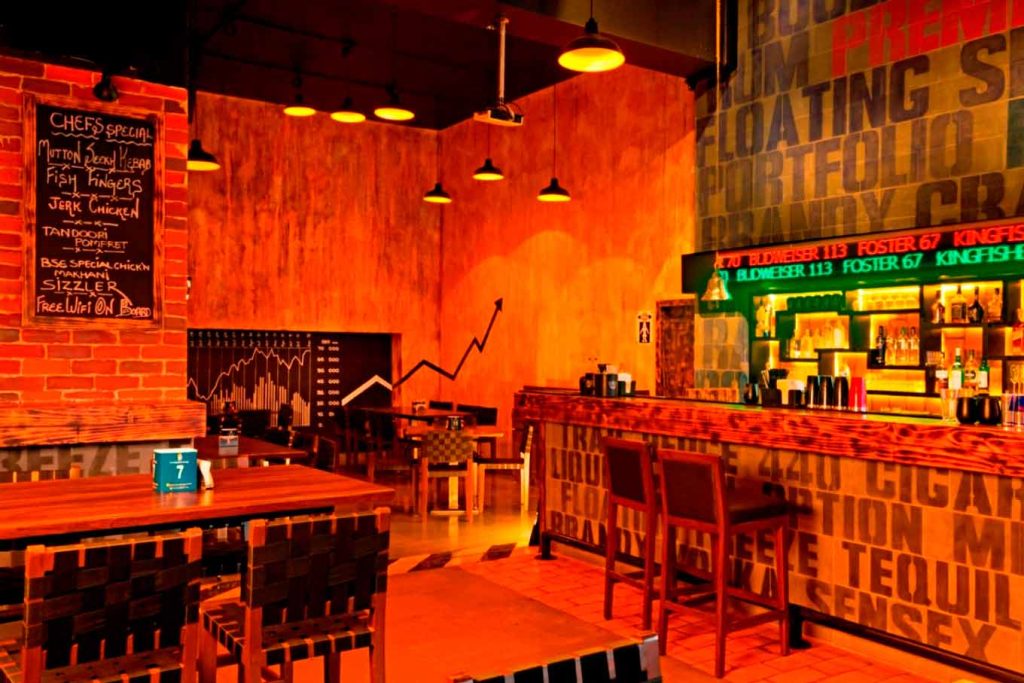 For those of you who invest in stock, this bar is just for you. Mind you, if you are really good at the market, you might just end up spending more at this bar than you do invest. The bar works on the stock market principles. People can buy drinks for prices as low as their cost price when the 'market' opens and at zero-hour. The prices of the drinks change according to their popularity. The more people buy a particular drink, the more it costs.
Firangi Dhaba, Mumbai
Now instead of riding around in one, eat in it. This dhaba has used our beloved black and yellow taxis and created an atmosphere that you just have to experience.
Kaidi Kitchen, Chennai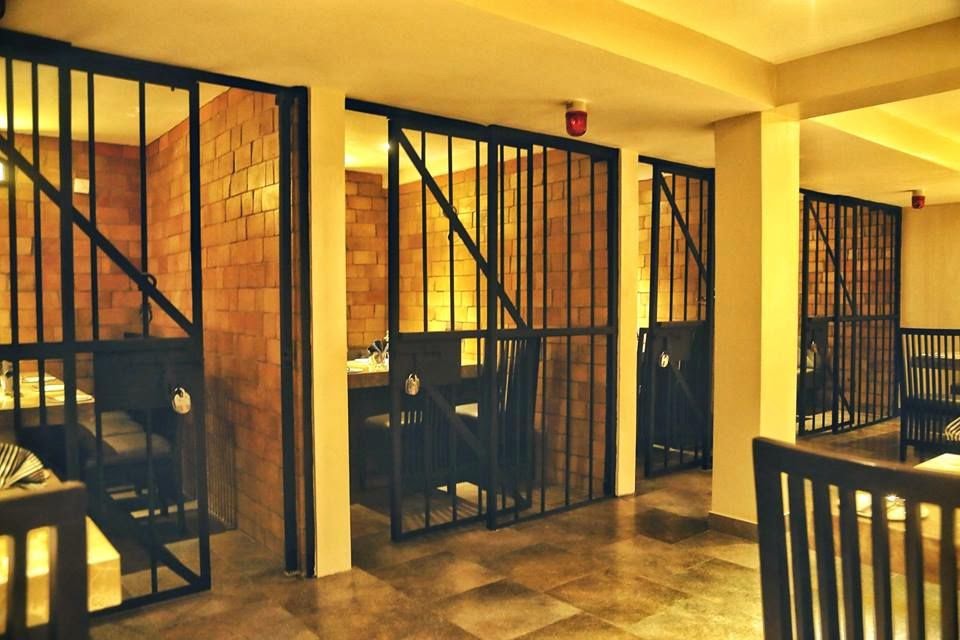 Eat like a criminal. The restaurant is set up as a jail with the waiters and staff dressed as inmates and jailers.
Veli Lake Floating Restaurant, Trivandrum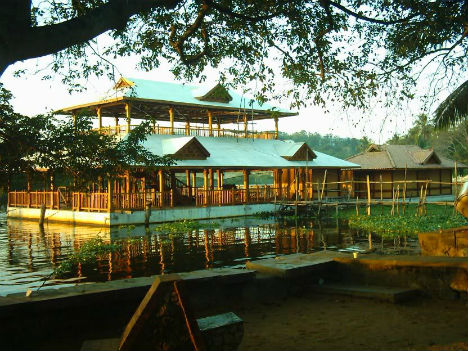 Now this is a restaurant experience to relish. The restaurant is set up in the middle of the lake and you need to cross a bridge to get into the restaurant. Enjoy your food with a magnificent view.
Hijackk Café, Ahmedabad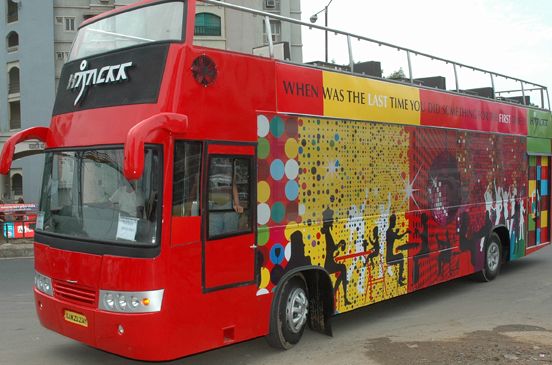 Enjoy a tour of Ahmedabad while you gobble on some amazing food. This bus-cum-restaurant was started by Moistclay media who had the idea to feed people while they are taken on a two hour tour of the city. Their tag line is 'When was the last time you tried something for the first time?' We absolutely love this idea and can't wait to try it for the first time.
Cross Café, Mumbai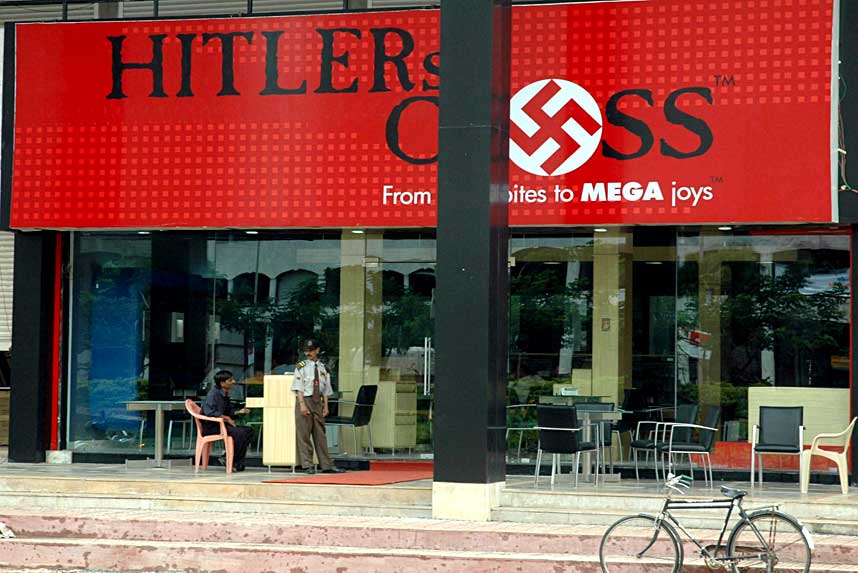 It was known as Hitler's cross before Punit Sablok decided to adopt the name Cross Café after receiving flak from a number of Jewish organizations around the world. The café has taken quite a dark move by creating interiors inspired by the Nazi propaganda.
Natures Toilet Café, Ahmedabad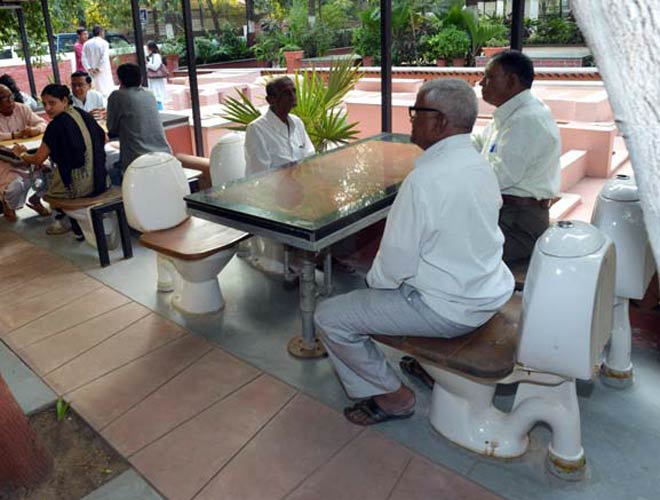 Similar to the Modern Toilet Restaurant in Taiwan, this restaurant houses twenty lavatories and urinals that date back to the 1950s. It's India's first ever toilet-themed restaurant and was started by Jayesh Patel who is the son of Ishwarbai Patel who founded the toilet garden.