Cadbury Bournvita Biscuits Now Available In Tiffin Packs: Mondelez
Mondelez India Foods Pvt Ltd launched the tiffin pack of Cadbury Bournvita Biscuits. The pack, priced at Rs 60, will contain nine tiffin packs, each of which will contain six cookies. Each pack will weigh 27.8g. It will be rolled out in all markets across India. With the launch of the new pack, the company is aiming to ritualise consumption in the morning. It sees morning snacking as an opportunity for a product that brings together the best of taste and nutrition.
CADBURY BOURNVITA BISCUITS
Cadbury Bournvita Biscuits, which were launched in April 2016, have been positioned as a morning biscuit that has pro-health vitamins and the goodness of Bournvita, a drink Indian consumers have trusted and loved for decades.
The chocolate-flavoured cookie brand is the company's second offering in the biscuit category after Oreo, which was launched in 2011.
THE INNER PACKS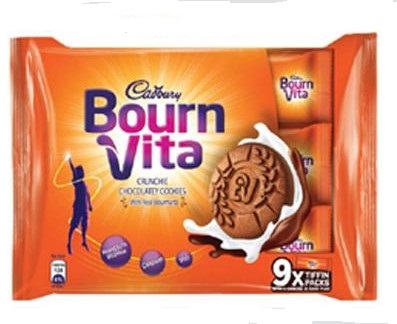 Reinforcing its positioning of Taiyyari Jeet Ki, the inner tiffin packs come with a Today, I will… section that allows mothers to write the pledge of the day for the children for when they carry the pack for an out-of-home snack.
The inner packs serve as a way to initiate a dialogue between mothers and children and for mothers to prepare their children for the challenges that the day brings along.
Chella Pandyan, associate director, marketing, biscuits India, Mondelez India Foods Pvt Ltd, said, "The morning consumption occasion is the single-largest consumption occasion for biscuits in India. With the success of Cadbury Bournvita Biscuits, the next step for us was to roll out the product in larger-pack sizes to further build on our play in the morning consumption occasion," he added.
"We have tried to build on the mother brand positioning of Taiyyari Jeet Ki through some interesting packaging innovation aimed at facilitating a fun interaction between mothers and children," Pandyan stated.