Delicious, Healthy and Affordable? The Canadian Crepe Company's Got it All
Greams Road, being home to a number of restaurants, shops and office buildings, is always bustling. So it's not difficult not to spot this diamond in the rough. The Canadian Crepe Company, located in a small pocket on Greams Road is the cutest little getaway spot that will have you salivating as soon as see the massive jars on Nutella perched on top of the open kitchen counter.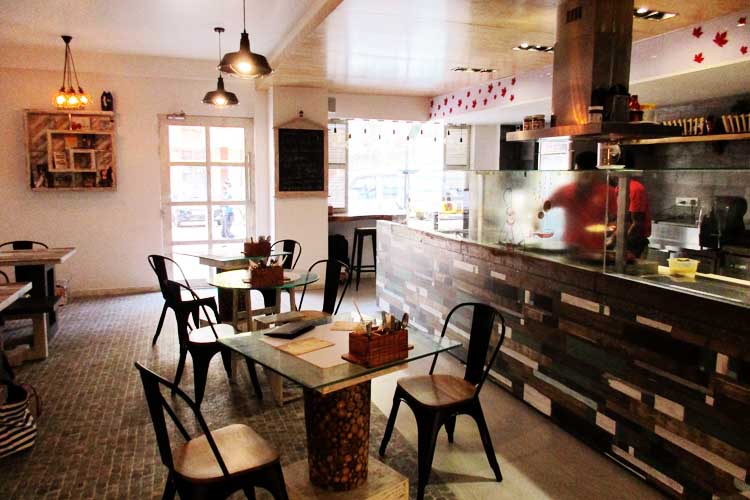 We asked Dinesh, the manager, what the Canadian Crepe Company was all about. Crepes are yet to popularized in Chennai, with only a few other places in the city serving them. Hence, this adorable hole in the wall was created, serving delicious, vegetarian, healthy and cost effective crepes. They have been open to the public for two months now and plan to expand their menu to include salads and pasta in the coming months.
Drinks
We started off with the ATF yogurt smoothie. The ATF was a blend of oatmeal, flake seeds, almonds, dates, honey, berries and banana so it was super healthy but still really delicious and a perfect cooler on a hot summer day. Turns out, all of their fresh juices, milkshakes and smoothies are sweetened naturally, that is with honey and no water is added to the juices, so you're going to get the real stuff! Served in mason jars, we downed the smoothie very quickly.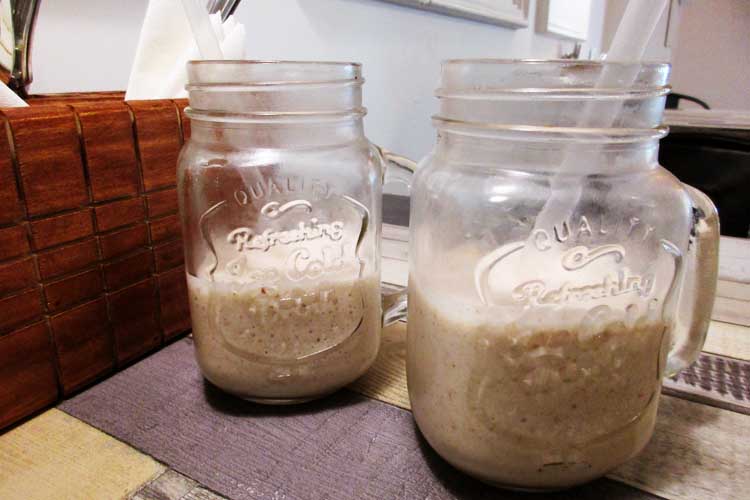 Main Course
For the main course, we tried two savory crepes. The first one, Pattaya to Phuket, was filled with spicy tofu, pakchi (Thai coriander), roasted peanuts and a curried coconut creme. It had quite a punch in it and although it was flaming hot, it managed to retain flavor, forcing us to take one more bite. And when the flame is put out with a smoothie, it's perfect.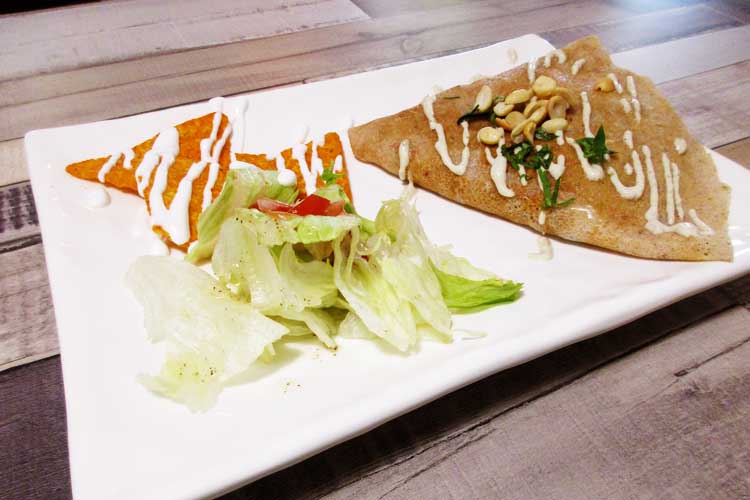 The second was the Madras Crepe that was filled with spiced potato and gun powder mayo, creating a fantastic twist to our regular masala dosa. Both crepes were served with some nachos and lettuce topped with salsa.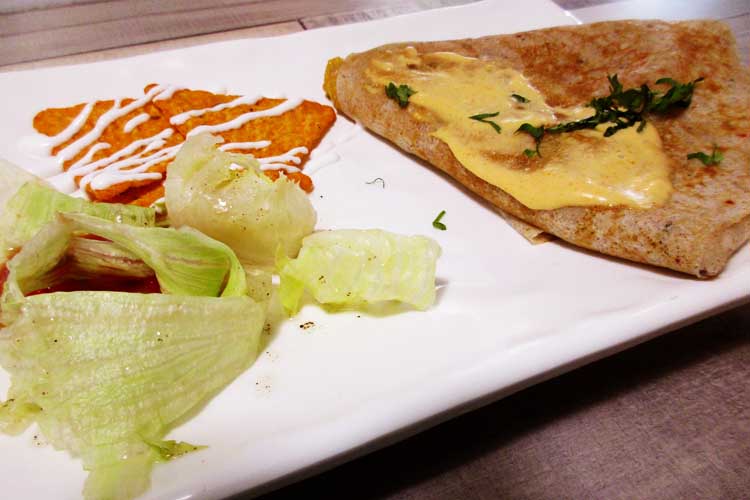 Dessert
For dessert, we were served the Apple Crepe, which tasted just like an apple pie. Served with a scoop of ice cream and a swirl of whipped cream, the warm, cinnamon apples melded together perfectly with the cold creams. This crepe was the perfect end to a great meal.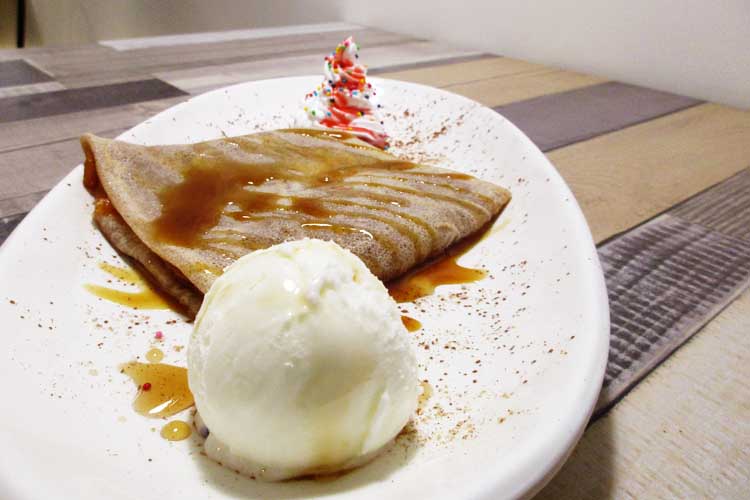 The Canadian Crepe company is a force to be reckoned with, with arguably some of the best crepes this city has to offer. Perfect for a date, to catch up with friends or for family, this eatery is one that we definitely loved and urge you to try out.