Dwayne Johnson Is Obsessed With Other People's Food
The human boulder, Dwayne Johnson a.k.a. The Rock got that solid nickname for a reason. He's massive and he carries giant muscles seemingly of steel. And in order to maintain that physique, the former professional wrestler relies on a rigorous workout regime and a strict diet. While the latter may have its perks, Johnson does not feast on chocolate and candies every day either. A fact that has led him to be reportedly "obsessed" with other peoples' food, as revealed by Neve Campbell.
"What'd You Have?"
Campbell, who shared the screen with Dwayne Johnson in Skyscraper was recently on The Late Show with Stephen Colbert when she exposed her coworker's borderline abnormal habit.
"He does this weird thing which is, every time you go have a meal, you go and see him and he'll say 'What'd you have?' I say, 'I ate a salad.' He'll say, 'What'd you have in your salad?' 'Feta cheese.' 'What else?' 'Tomatoes..?' 'What else?' 'Salmon.' 'How'd you have the salmon?' It's like the weirdest thing", the Scream star said.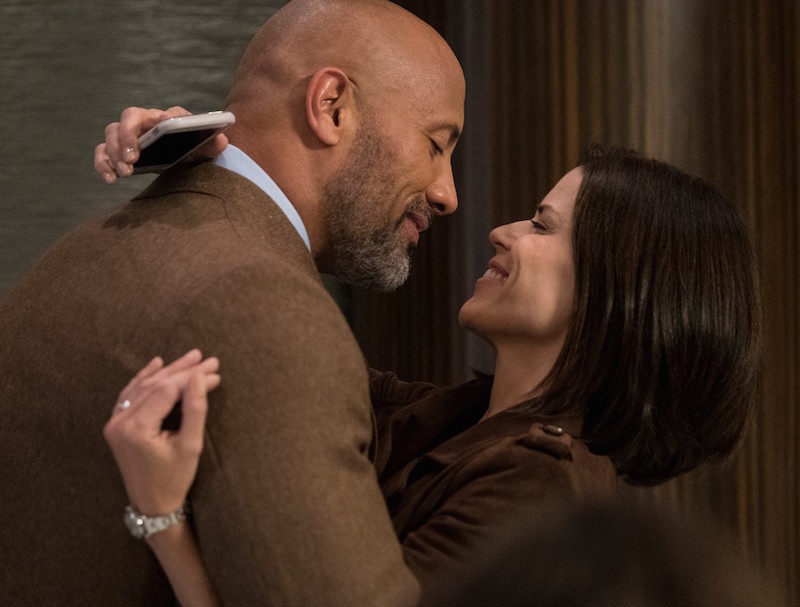 Image Source
"He's like obsessed with other people's food. It's like porn for him, because every four hours, or maybe every two hours, someone comes out with a little tin with pieces of meat in it or whatever he's allowed to eat in that two hour period. It's like a machine. So he's just jealous and all he wants to know is what people eat!", she added.
Watch the complete segment from the show below.