Enjoy Some Of Mumbai's Best Street Food By The Sea At These Spots
There's something about the sea air that makes everything better. A mediocre first date can be transformed into a magical experience with a walk by the sea. A writer will find himself immediately inspired if he heads to a beach. And food always, always tastes brilliant when it's had by the sea. Luckily, in Mumbai there's no dearth of places by the sea to sit. With each of those places comes a large amount of street food vendors that serve delicious fare. Here's our guide to the best sea-side places in Mumbai and what to have there.
Chowpatty Beach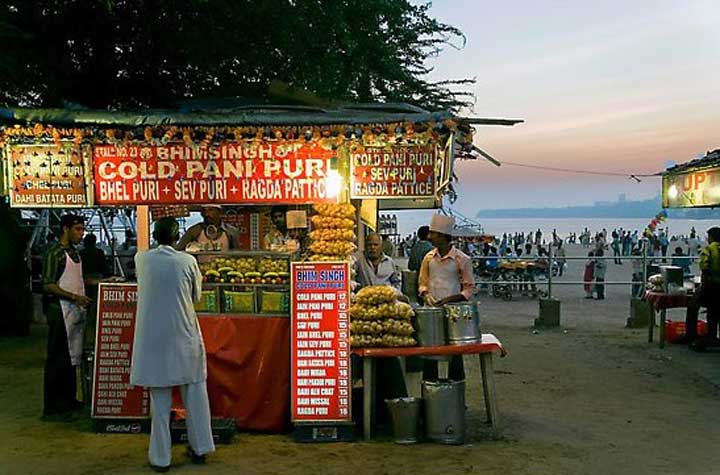 Every Mumbaikar and tourist must visit Chowpatty beach at least once. It has a lovely restaurant called Cafe By The Beach that is right next to the sea, but the star food locations are the beach stalls that sell varieties of chaat.
Try: Bhel puri, pani puri or serv puri from any one of the beach stalls.
Marine Drive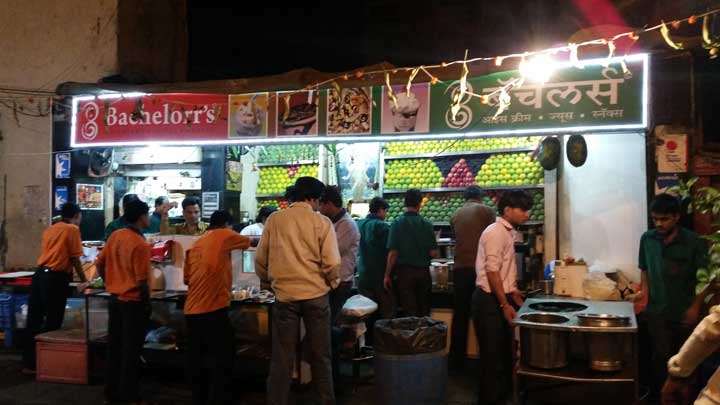 Marine Drive is where Chowpatty beach ends and the concrete promenade begins. Groups of students, couples, friends, dog walkers and single souls can be found on it 24/7, and there's a vast variety of vendors to cater to any food pangs they have. These vendors generally carry their wares on a bicycle, allowing them to traverse the entire length of Marine Drive.
Try: Kulfi or the paan. You can also carry over a milkshake from Bachelorr's to enjoy on the promenade!
Juhu Beach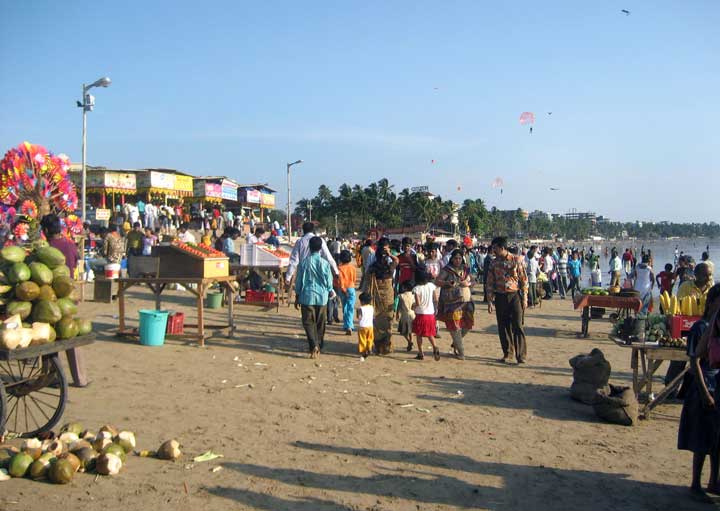 A little less famous than Chowpatty beach, but no less wonderful, Juhu beach also has a large amount of street vendors on its fringes.
Try: The pav bhaji with coconut water.
Carter Road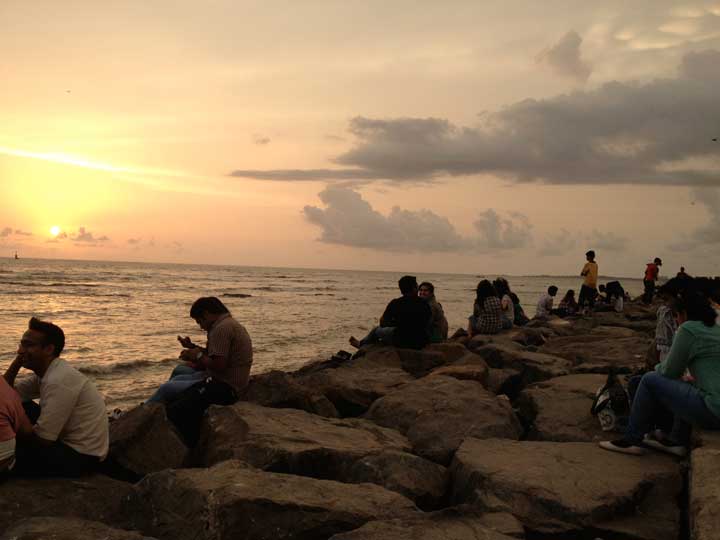 Carter Road is part of the seaside promenade in Bandra; while one side hosts a variety of restaurants, the other side by the sea is open to joggers, walkers and anyone looking to sit on the rocks by the sea. Skip over the restaurants and buy some street snacks to eat on the rocks instead.
Try: The bhutta or shawarmas.
Priyadarshani Park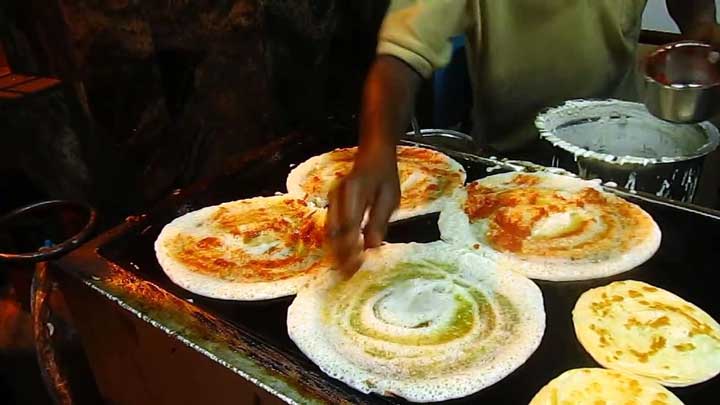 The posh Priyadarshini Park is nestled in one of Mumbai's most expensive locales; Napean Sea road. However, opposite the park are a few stalls selling fare for as little as RS.10.
Try: Ghee or masala dosas from the stall right opposite the park; the vendor will pack up the dosas so you can carry them into the park and enjoy them on the rocks by the sea.