Enjoying Food For The Soul At The Holy Kitchens Of Kangan
In these particularly auspicious months, Sravana, Bhadrapada, Asvina and Kartika, Hindus flock to temples to offer prayers. On their part, temples aid devotees in their quest for spiritual cleansing. During these months, temple kitchens also work overtime to provide devotees with food that is pure and clean.
Inspired by this attitude towards food, Kangan at the Westin Garden City in Goregaon is holding a month-long festival celebrating divine food; 'The Holy Kitchens of Kangan.'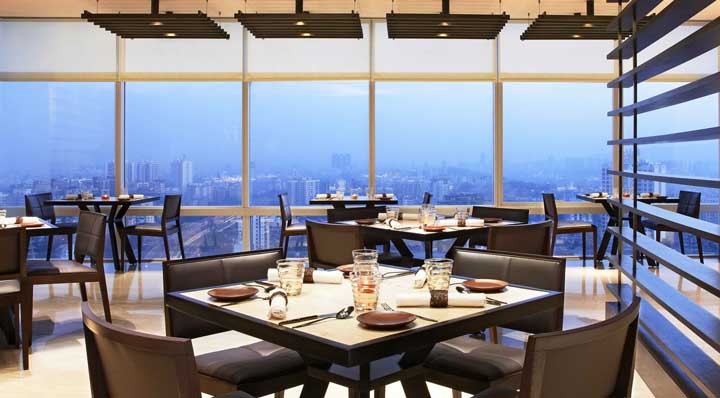 Until the end of September, the kitchen will be serving fare that has been inspired by the temple kitchens of Rajasthan, Amritsar, Varanasi and Shirdi.
Following The Sattvik Diet
At a preview for the festival, executive Chef Rahul Dhavale explained that the food retains the concept and flavours as that of the fare from the temple kitchens, but has been elevated to five star fare. Dressed in traditional attire, he took us through the Kangan kitchen, which had just been purified and blessed by Brahmin priests. As we sipped on a refreshing, milk-based drink he explained that the menu had been designed to fulfil the Sattvik diet, which is pure vegetarian, clean, natural and energy boosting.
"The Sattvik food emphasizes on using seasonal foods such as fruits, dairy products, nuts, seeds, oils, ripe vegetables, legumes, whole grains, and non-meat based proteins," added the Director of F & B, Santosh Jori, after the Chef excused himself to don his chef whites.
After our kitchen tour, we wended our way through the restaurant's beautiful space, which boasts of a lovely view of the hills and a ton of natural lighting. We paused to watch a bangle maker seated in one corner of the restaurant craft beautiful, thick bangles right before our eyes. We also paused to appreciate the concentration of the sitar player as he filled the restaurant with traditional, soothing tones.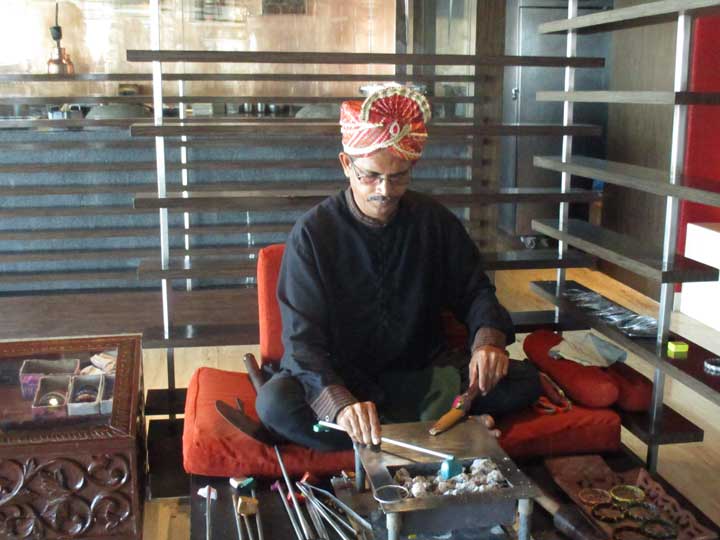 Starting Treats
We then headed to a banquet table, and were served Kachori chaat, Sabudana wadeys and bhunney khulley as starters. We gobbled down the crisp, authentic kachori chaat, savoured the pomegranate and potato combination in the grilled bhunney khulley and are were sent down memory lane when we bit into the sadudana wadeys. Reminiscing childhood days spent gobbling wadeys, we devoured a good number of them , feeling pleasantly comforted and nostalgic.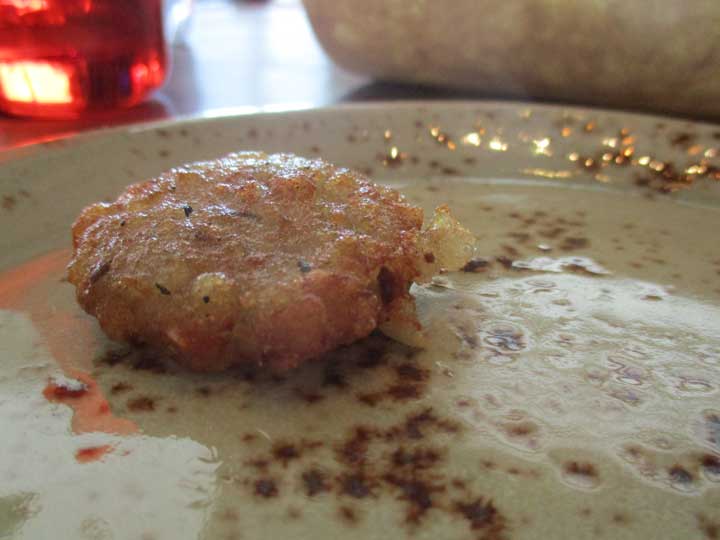 A Thali Spread Fit For Royals
A beautiful silverware thali fit for royals then materialised at our table, filled with silver bowls packed with delicacies like a rich, silky navratan kofta, a moderately spiced bharli vangi, a flavourful kadhai paneer and the uniquely texturered palak dal. Our favourite was the Rajasthani govind ghattey ki subzi, in which smooth dumplings were immersed in a delicious, yogurt based gravy. To scoop up these gravies with, we were served flavour packed Amritsari kulchas and crisp masala rotis.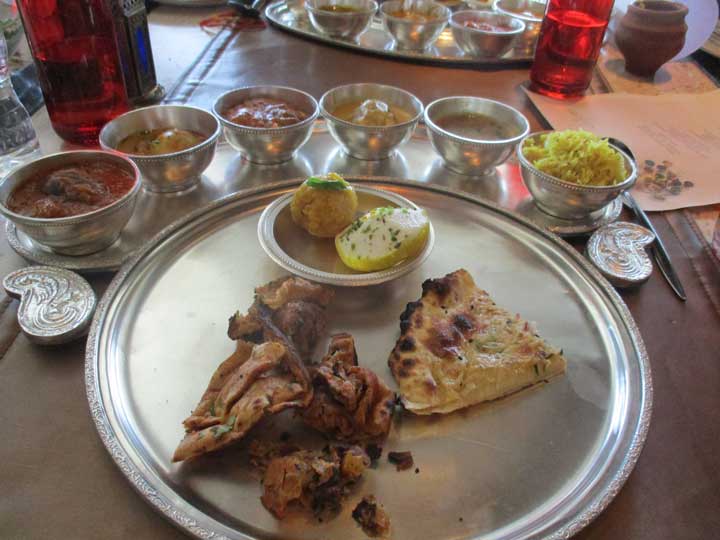 Waiting patiently on our plate, waiting until we were done with our main feast, were ras madhuris made in Benaras style, and a few Maharashtrian boondi ladoos that crumbled and melted in our mouths.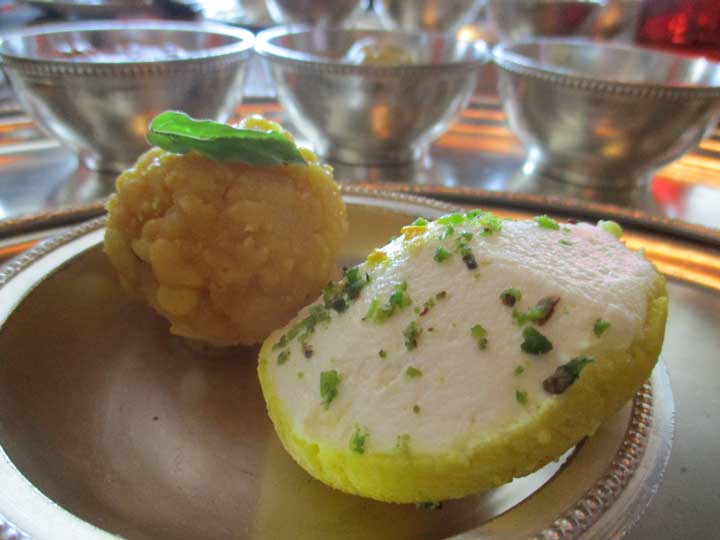 In retrospect, the whole meal fulfilled the principles of the Sattvik diet. Although many devotees choose to eat only temple cuisine or eat at home during this auspicious time, the Kangan kitchen is a brilliant choice should one want a meal outside. With careful attention to detail, they've ensured that their delicious fare falls well within the requirements of a Hindu diet. "Come by Kangan while observing your fast to enjoy the authentic flavors of the holy kitchens of India enthused by the Sattvik Cuisine that highlights the importance of healthy vegetarian ingredients in our meals. Celebrate the legacy of divine food at Kangan this September," says Santosh Jori.
What are you waiting for?
[schema type="organization" orgtype="Organization" name="Kangan – The Westin Mumbai Garden City" description="Savour traditional fare and a magnificent view of the city at Westin's Kangan. " street="The Westin Mumbai Garden City, International Business Park, Oberoi Garden City, Goregaon East" city="Mumbai" state="Maharashtra" country="IN" phone="022 67361830″ ]