Eva Longoria Used To Work At Wendy's & Knows How To Stack The Perfect Burger
A lot of our favourite TV and movie stars roughed it out in industries that were not quite as glamorous as the one they are in right now. And most of these celebrities tell us tales of their waiting days with much pride and gusto. One such star of whose days in a restaurant kitchen we recently learned about is Eva Longoria.
Turns out, the Desperate Housewives star was an ace burger flipper at Wendy's and she also learnt quite a lot about burger stacking during her gig at the fast food chain. The actress and businesswoman was recently a guest on The Rachel Ray Show, where the duo put together a gorgeous burger with Longoria sharing a bunch of amazing tips from her Wendy's days.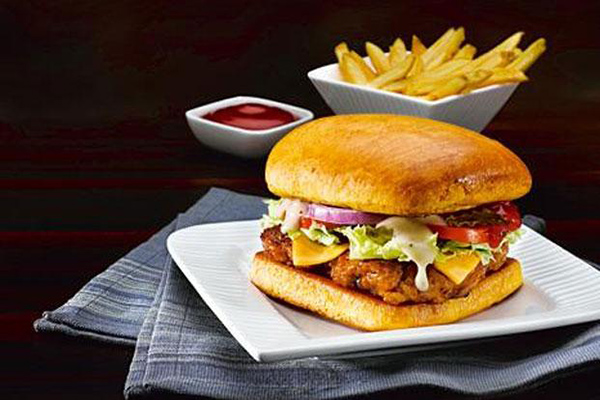 "What we learned at Wendy's was mayonnaise goes on the bun first, to seal the bun, so the bun stays nice," Longoria said, adding "then you put the ketchup. And (then) mustard goes on the meat, because it brings out the flavour of meat."
While they were at it, the actress shared that she loves her cheeseburgers with mayo, ketchup, mustard, lettuce, American and Cheddar cheeses, and a slice or two of jalapeno – which she pretty much puts on and in everything – in her burger. Did you know that jalapeno juice could actually keep others from reaching out for your tub of popcorn at the movies? It totally would if you eat your popcorn like Longoria – with lots of jalapeno juice drizzled all over it.
Take a look at the episode clipping below.
Rachel and Eva had just the perfect reason for biting into those cheeseburgers – because it was National Cheeseburger Day – but honestly, do we really need a reason to indulge in a stack of bun and patties?
Feature Image: CNBC.com