Foodpanda Partners With McDonalds For Online Food Delivery
Foodpanda, the online food delivery platform, has partnered with Hard Castle Restaurants, which owns and operates McDonald's in India in providing an exclusive outlet for delivery. The partnership marks a first for McDonald's venture into the online food delivery service. McDonald's menu will be available exclusively on Foodpanda's platform in West and South Indian regions.
Exclusive Partnership
Speaking of the partnership, Saurabh Kochhar, CEO of Foodpanda, said, "McDonald's is a beloved brand in India and we are extremely happy to bring it onto our platform. We're glad to have had the opportunity of being exclusive partners that will allow consumers to enjoy the McDonald's® menu for the first time through an online food aggregator."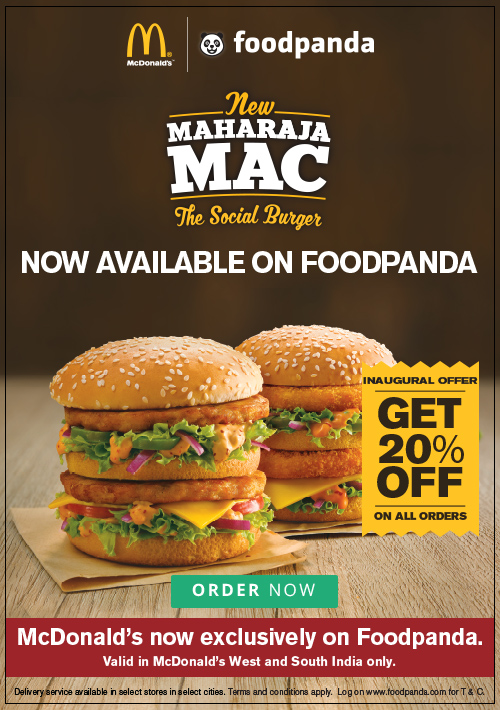 Foodpanda's exclusive tieup will also provide options for McDonald's customers to access the menu across multiple platforms. Foodpanda, one of the leading food delivery platforms in the country, will provide a significant boost to McDonald's reach across several regions of the country. "At Foodpanda, we strive to provide unique experiences with hassle free deliveries to our customers as well as provide them with a variety of places to order from and we're sure McDonald's will add great value to our services," added Kochhar. Foodpanda currently has menu listings from over 12,000 restaurants in 200+ cities.