According to Gigato, FoodPanda Is India's Most Preferred Food App
The Indian food tech sector finds itself in the news almost every day; when Zomato isn't rolling out a new feature, an online delivery service has received funding or yet another company has laid of a large amount of employees.
In order to track Indian consumers' behaviour when it came to apps in general, Gigato has collated findings of an survey on app usage into an infographic. Incidentally, Gigato is an app that allows app publishers to reward consumers with free data. With regards to food app trends, here's what Gigato found:
Food App Popularity Versus Other Apps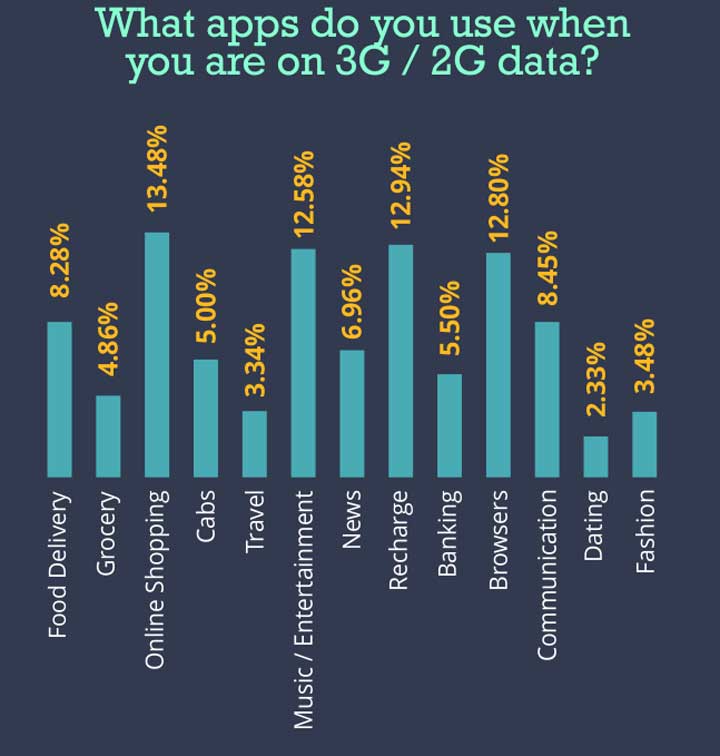 According to this graph, food delivery is less important than shopping, entertainment, browsing and recharging to users. Online or in app grocery shopping, it appears, is yet to catch on with a majority of app users.
The Most Popular Food Delivery Apps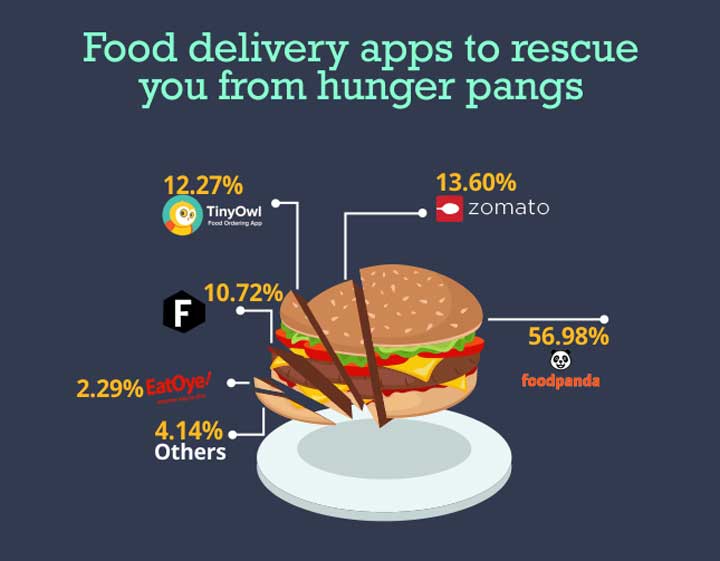 Despite having laid off close to 300 employees in late 2015, FoodPanda remains the majority app of choice for the Gigato survey participants when it comes to food delivery.
Meanwhile, Zomato comes second and Tiny Owl comes at a close third. Faasos, which launched their app only model in August last year is fourth. In fact, we recently realised that Faasos is still running an online ordering website on a different URL – read more about it here!
What's your food app of choice when it comes to delivery? And, how does your use of food apps rank as compared to your use of other apps? Let us know!