Head To Feeast@East In Mumbai For An Authentic Bengali Feast!
In the days after Durga Puja, you may find yourself suffering from Bengali food withdrawal. Durga Puja, a celebration of Goddess Durga's victory over evil, is an especially large festival in Bengal. While a major part of the festival involves setting up pandals, as with most festivals, food plays a very big role. If you have Bengali colleagues, neighbours or friends the chances are that you've been treated to an authentic meal or two and inevitably find yourself craving more.
We're here to tell you that you're no longer at the mercy of your colleagues, friends and neighbours; we've sniffed out a brand new Bengali restaurant that serves authentic food at pocket friendly prices. Foodies, meet Feeast@East.
Bengal Meets Bombay
You may have already encountered Feeast@East, which was, until now, a chain of quick service restaurants centred around business hubs, which sent quick bites like momos and kebabs to your front door. The chain has also been highly praised for its Kolkata style rolls that satisfy even a native Kolkata dweller's taste buds. Working with the theme of authentic Kolkata cuisine, owner of Feeast@East Sougata Sengupta decided to take things a few steps further and launch a dine-in restaurant at Mahim which recently opened its glass doors to yours truly.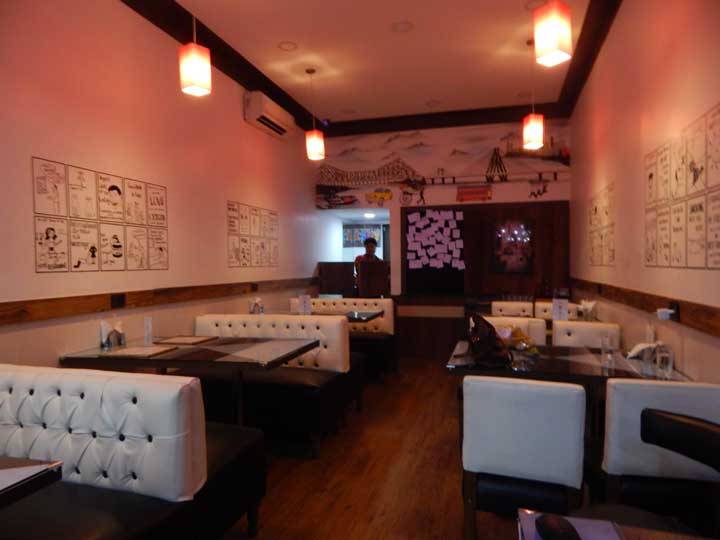 Stepping in, we immediately noticed a few features that have become almost as necessary as wash basins for our generation. For one, there's free Wifi. And, charging points at each table that the staff will only be too happy to let you use. Finally, decorating the walls are quippy quotes and memes that we've all stumbled upon while wandering through the net. All in all, the restaurant has a homely, relaxed feel to it encouraging customers to sit down and – to use the slang that would be found in the memes decorating the restaurant – chill.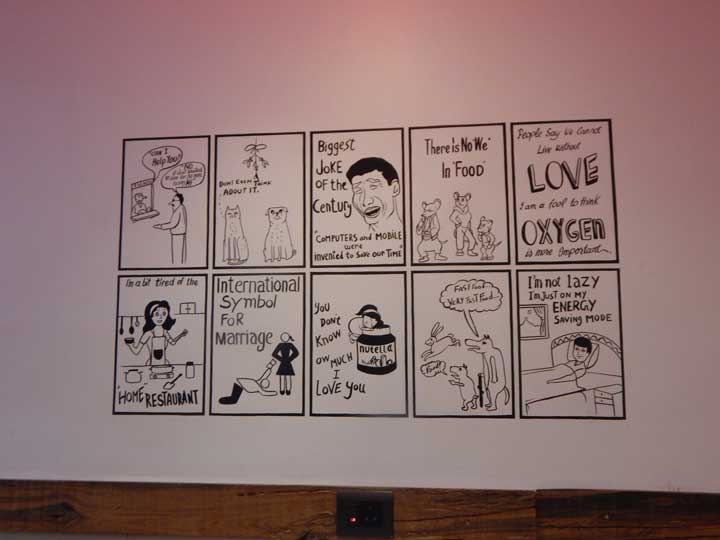 Like the ambience, the staff are similarly welcoming, presenting us with a deliciously refreshing drink of aam panna, made from raw mangoes.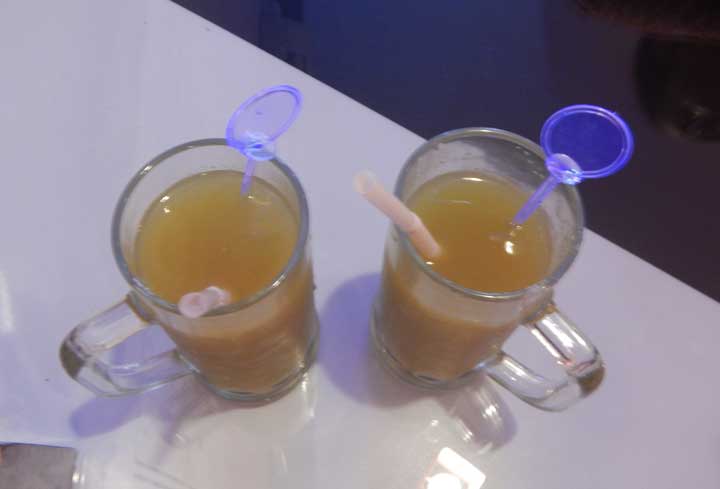 As we sipped it, we took in a mural of the Sea Link juxtaposed with Kolkata's Howrah bridge set behind drawings of various forms of Mumbai and Kolkata transport; a manifestation Sengupta's attempt to merge Mumbai and Kolkata.That attempt shines through in the menu, which is chiefly dominated by Bengali cuisine. While we knew that we should definitely leave space for the Bengali feast, we couldn't resist ordering a platter of kebabs and cutlets, including hara bhara kebabs, chicken tikka kebabs, paneer malai tikka kebabs and shammi kebabs. We particularly loved the fat shammi kebabs, which were moist and juicy and the chicken tikka kebabs which were subtly spiced yet packed with flavour.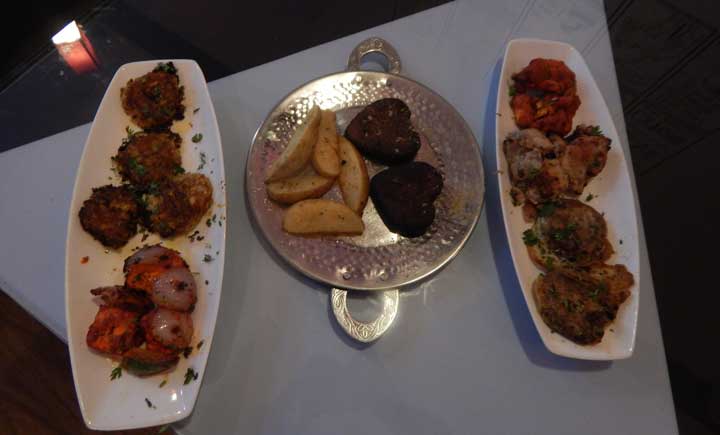 Seafood Capers
Although our stomachs were half full (we prefer to see them as half empty; room for more food!), we moved on to order a plethora of mains. Since Bengalis are known fish lovers we decided to call for a few fish dishes first. We loved the Katla Kalia, a deeply spicy dish made with a full piece of Katla; which seemed like the perfect fish for the curry. We were also impressed by the Shorshe; another dish served with a whole fish. While the Katla Kalia was spicy, it was also a familiar flavour for most Indians. The Shorshe, on the other hand, should be your go to choice if you're looking for strong, exiting flavours; seasoned with a generous douse of mustard, the curry bites at your taste buds in a brilliant way.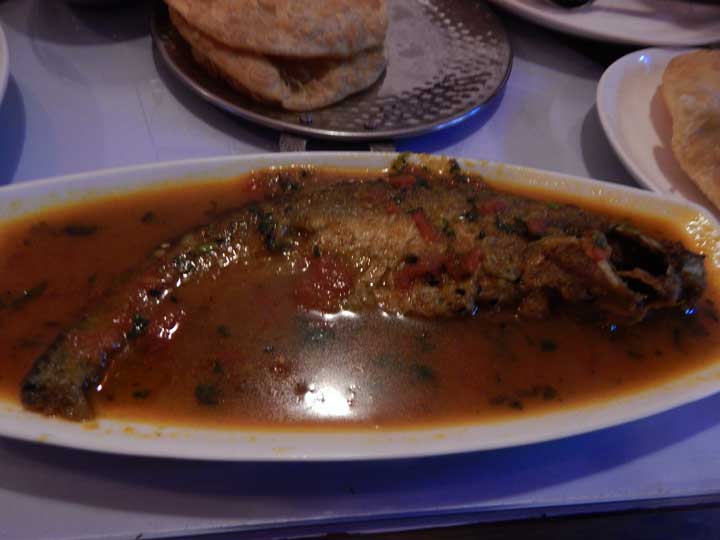 If you're not a big fan of seafood, try the Kosha Mangsho, a velvety mutton dish with tender, slow cooked meat and spicy kicks of flavour. Have it with plain steamed rice, and you'll walk away a happy trooper.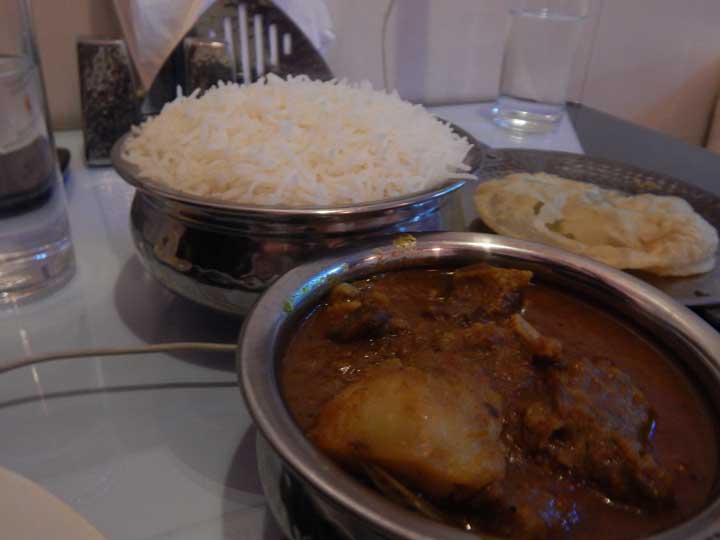 Indeed, most of the dishes at Feeast@East will allow you to walk away delighted. Think its all hype? We assure you, it's not; head on over to Mahim with your phone, charger and a hearty appetite and proceed to eat yourself into a Bengali stupor. You'll thank us later.