ITC Launches BNatural Festive Delights Gift Pack For Raksha Bandhan
In the spirit of Raksha Bandhan ITC has created a BNatural Festive Delights gift pack to celebrate 'Rishton ki Health' and the strong bond between brothers and sisters.
The B Natural Brand
B Natural is ITC's brand of fruit based juices which were launched in 2014. They are available in a range of flavours from Mango Magic to Apple Awe to Guava Gush to Litchi Luscious, It also has a jamun variant with no added sugar.

B Natural juices are packed in six later tetra pack cartons.
BNatural Festive Delights
The BNatural Festival Delights pack contains guava, litchi, mixed fruits, mango, jam and orange juices available in 200 ml tetra packs and 1000 ml tetra packs.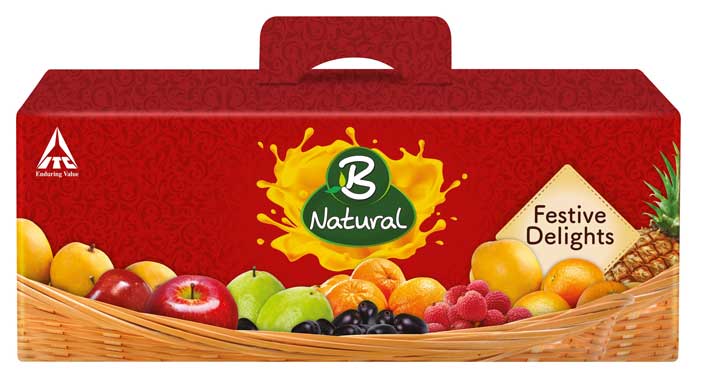 L. Rajesh, Divisional Chief Executive, ITC Foods Division, said, "BNatural Festive Delights has been designed to celebrate the sweet bonds of a brother – sister relationship. At BNatural, we envision this Raksha Bandhan to be the perfect time to extend the gift of health, in keeping with the tradition of gifting during this festival.
The packs will be available across North India.