Find Out How This Japanese Restaurant Floats Food To Their Customers
Restaurants are always coming up with new ideas to stand-out, whether it's themed restaurants, new menu creations, absurd food mash ups, or a combination of everything! For Japan, restaurants that serve customers their food via conveyor belts is no new concept. However, believe it or not, these exists a restaurant that sends customers their food via a small stream of flowing water.
Charmingly called Donguri, the restaurant is located in Numazu City in Shizuoka Prefecture, roughly 150 kilometres south of Tokyo. Apart from replacing a conveyor belt with a stream of water, this restaurant also steers clear of serving sushi, and instead chooses to concentrate on a few noodle dishes and a huge variety of sweeter offerings, like parfaits, sundaes and traditional Japanese desserts.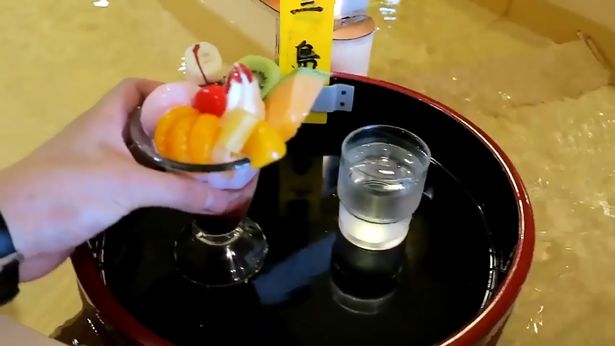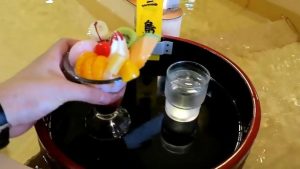 Have Your Food Float To You
The joy of receiving food and beverages on water is a tradition that the Japanese have enjoyed for centuries. There is a Japanese summer custom of catching Nagashi Somen or 'Flowing Noodles' with chopsticks from water-filled bamboo poles. Also, imperial courtiers once enjoyed writing poetry while sipping bowls of sake that flowed down streams as part of the Kyokusui-no-utage or 'Meandering Stream Banquet Party'.
This restaurant does a great job of connecting people with this older, and exciting tradition with its unusual delivery system, which includes wooden tubs and seating at white table-top markers which light up with names of different Japanese cities.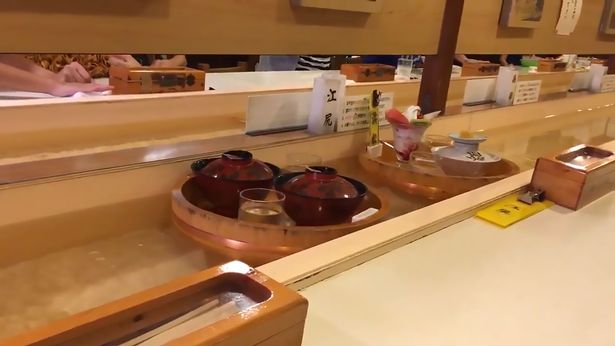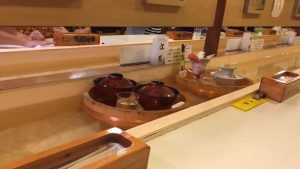 How Does This System Work?
After making a food selection at the self-service machine, diners simply clip their order ticket to the little clipboard, pop it in the tub and send it downstream. Once the tub is back on the water and making its way towards their with their meal, the white seat marker lights up. Once the tub is emptied, the light turns off and they get to enjoy their meal.
We imagine the gentle flow of the tubs along the beautiful wooden lane must be incredibly relaxing to watch!