Kripsy Kreme and Nike Collaborate to Produce Limited Edition Sneakers
Krispy Kreme has been grabbing headlines of late. Recently, JAB Beech, a major holdings company announced that it would be taking over the American doughnut and coffee chain. It also recently announced the launch of Coffee Thins – edible coffee bars. Now, it's back in the headlines for something equally fun; a collaboration between Krispy Kreme and Nike, which has produced limited edition Kryie 2 Nike Sneakers.
The Kyrie 2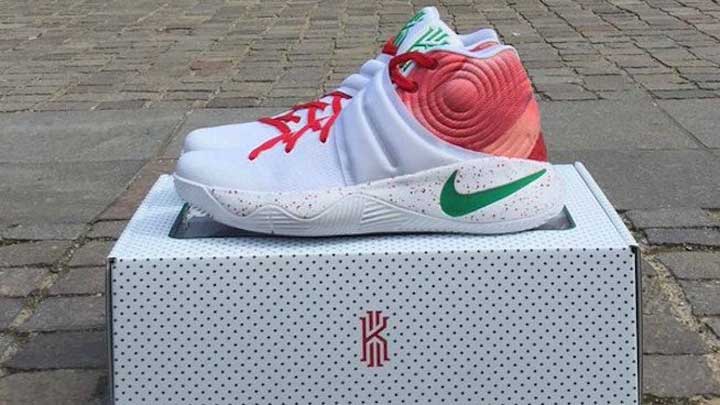 As one would imagine considering the two participating collaborators, Nike has produced doughnut inspired sneakers, christened Kyrie 2s. The shoes are white, light green and bright red; Krispy Kreme's signature colours.
The Nike Ky-rispy Kreme Truck
The Kyrie sneakers will be available at a Nike Krispy Kreme food truck, which will be stopping at Harlem and Brooklyn over the next few days.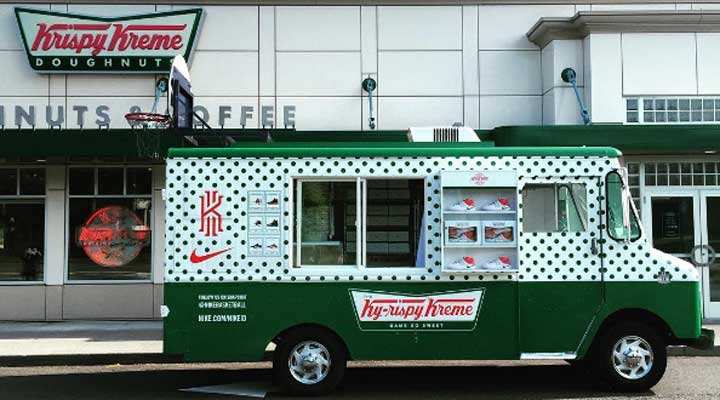 If you do manage to score a pair (which will be 'served' along with a box of donuts), feel free to indulge on the donuts and then head to the gym in the sneakers to work off any guilt.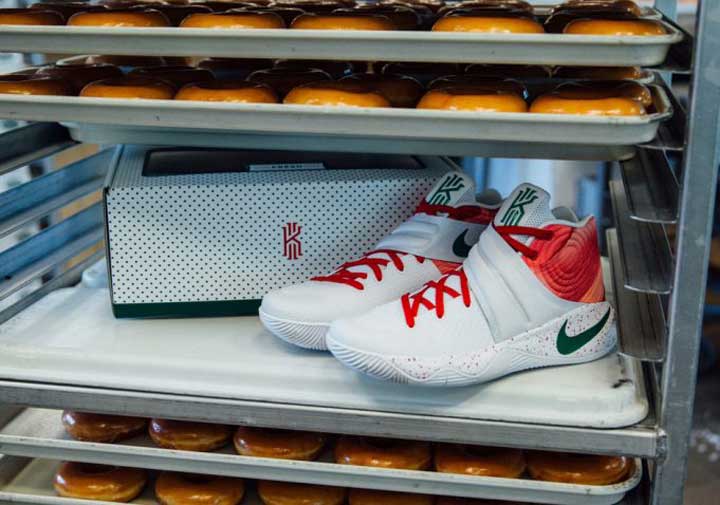 It's a win win!