Nestle India's Exclusive Partnership With Snapdeal Nets Record Sales
An exclusive launch of Nestle India's new product, 'Hot Heads', on Snapdeal's platform resulted in the sale of nearly 70,000 units in 4 hours, the company said. The new product was launched yesterday by Nestle India catering to the young adult population in the country. 'Hot Heads' is a new variant of Nestle India's Maggi noodles which contains new spicy flavours and provides an alternative in the instant noodles category in India.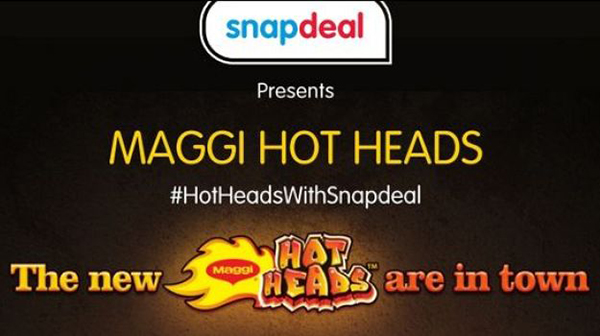 Exclusive Partnership
The sale of Maggi noodles on Snapdeal's platform is nothing new for the company. Nestle re-launched Maggi Noodles after the ban of the instant noodles product last year through an exclusive partnership with Snapdeal. The re-launch created significant buzz with exclusive offers for customers ordering the instant noodles and resulted in the sale of 60,000 Maggi noodles within 5 minutes. Speaking about the partnership with Nestle India, Tony Navin, Senior Vice-President – Partnerships and Strategic Initiatives, Snapdeal, said "Success of the Maggi Hot Heads launch is yet another milestone in our partnership with Nestle. With the aim of catering to a much wider range of consumption needs, we continue to enhance our product assortment along with providing best in class delivery experience.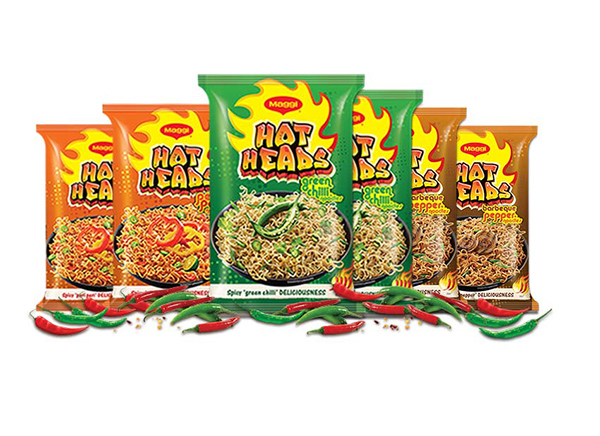 New Product Launches
Regarding the future sale of the 'Hot Heads' product on its platform, Snapdeal said that another round of sales of the product will be conducted in the first week of July. The instant noodles product will be available in packs of six and eight in both vegetarian and non-vegetarian flavours and will be priced at Rs. 120 and Rs. 164 respectively.
'Hot Heads' is among several products to be launched in the coming months by Nestle India across several FMCG categories. The company plans on launching 25 new products in the coming months to combat the drop in revenue after the ban on Maggi noodles last year. Nestle plans to launch these products to reclaim the market share, which currently stands at 50% as compared to the 75% it had before the ban. The new variant of Maggi noodles will soon be launched in retail stores across Delhi and Mumbai with a planned further expansion of the product in the coming months.