The New Mallu in Town – Kudil on Church Street, Bangalore
These days, you will be hard-pressed to find a person without a Malayali or Mallu friend. It seems like we are everywhere. Yes, being a Mallu myself, I have no qualms in admitting that you can find a Mallu person at every nook and corner. And that's probably because we are awesome. We hail from God's Own Country, laze in the backwaters in our spare time and most importantly, we have some of the best food ever.
So when I heard about a new Kerala restaurant, I couldn't wait to swing by and check it out. There's nothing like some great food to nullify the homesickness.
The Space:
Kudil which means 'hut' or 'cottage in Malayalam is a little hard pressed to find considering its prime location. It's bang opposite the new Blue Frog on Church Street which means you might forget to look the other way. But you should especially when your looking for value for money food.
The restaurant itself isn't large and has a handful of colourful tables and chairs including an outdoor space for cooler days. The walls are done up beautifully with lovely paintings done by the owner's friends.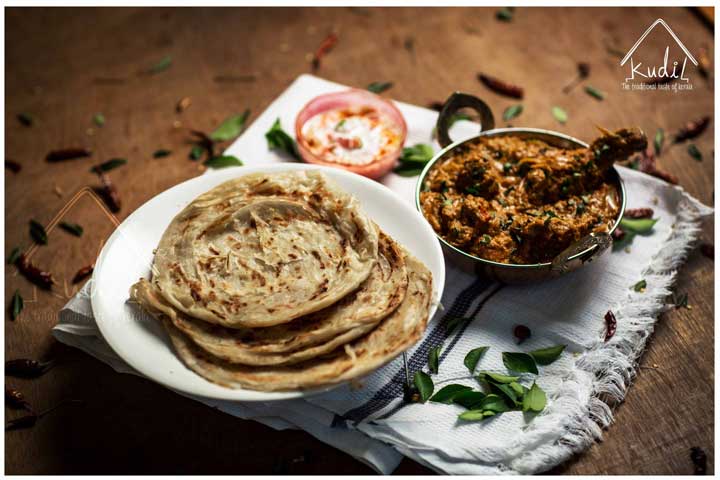 The People:
Kudil is owned by Mr. Mujeeb Ruhiman and Mr. Vijeesh Uooralath and is run by them. Mr. Mujeeb's wife also helps in running of the cafe. After having worked at an MNC for over 10 years, Mr. Mujeeb decided to make his dream come true of owning a restaurant that serves authentic, home-cooked Kerala food. Both Mr. Mujeeb, his wife and Mr. Vijeesh are extremely pleasant hosts with unfaltering smiles making sure your meal is perfect.
The Food:
Kudil is only a month old so it doesn't have a set menu since they are still working on bringing out something perfect that caters to everyone's tastes. But like olden days, the waiters and of course, Mr. Mujeeb is glad to tell you what is available. We chose to have Paratha and chicken curry combo with a side dish of beef fry. Mr. Mujeeb was kind enough to also bring a beef curry just so we feel like we aren't missing out on anything because of our limited appetite.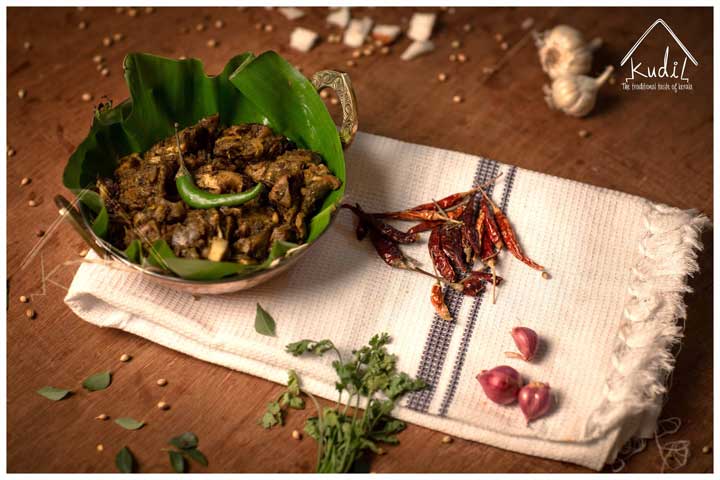 The Malabar Paratha was extremely tasty and well done with minimal oil which pleased the dormant dieter in us. The chicken curry and beef curry might look alike but their flavours are miles apart. The beef curry is slightly tangier and spicier while the chicken curry is mildly spiced but flavourful.
However, the winner of the night was the dry beef fry. The beef was well-cooked and tender in pepper masala and onions which complimented each other beautifully.
We fell in love with the homely restaurant and we are definitely going back there for lunch because we have heard things about their fish thali which we feel might be too graphic to describe here. Psst, they also have a mean fish fry.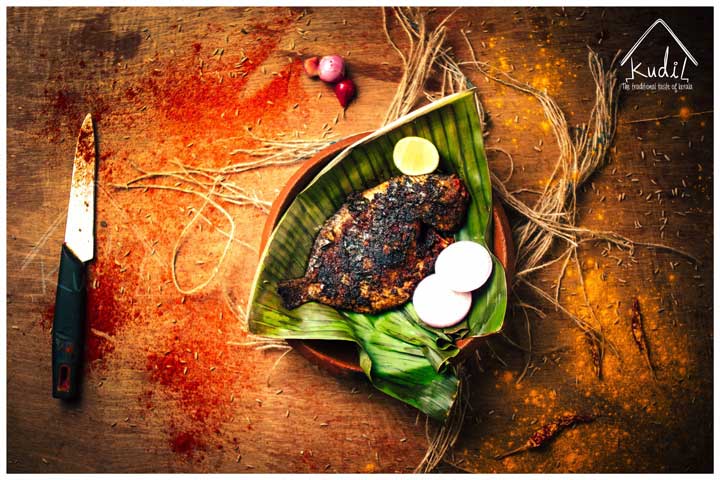 Do check out Kudil and let us know what you think in the comments below!
What we had:
Malabar Paratha
Chicken Curry
Kerala Beef Curry
Kerala Beef Fry