Royal Challenge Sports Drink Encourages India To #PlayBold Through This Ad Starring Virat Kohli
Amidst the cricket fevour that has gripped India, Royal Challenge Sports Drink has released a new 'anthem' that encourages Indians to Play Bold.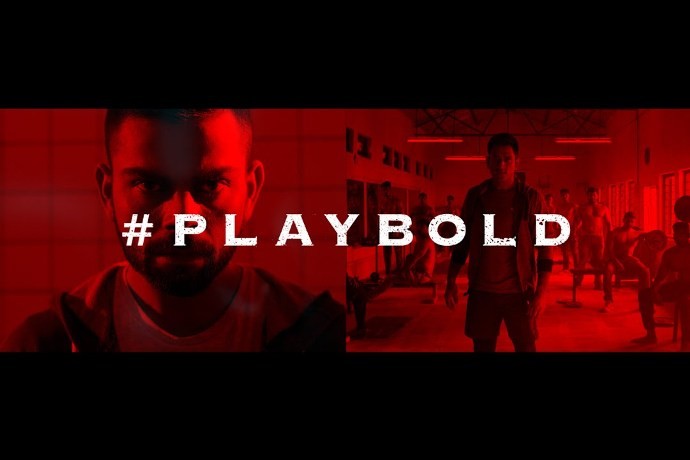 #PlayBold
The music for the video has been composed by Salim Merchant, while the lyrics have been worked on by Sonal Dabral, the Chairman of the DDB Mudra Group.
In the video, the viewer follows start cricketers Virat Kohli and MS Dhoni as they are encouraged by fans across the nation to 'Play Bold' and 'Go India'. The videos spans across India's major metropolises including Delhi, Mumbai, Kolkata and Chennai.
The official description for the video on the Royal Challenge YouTube channel comments "1.2 Billion fans have a message for the unstoppable Virat Kohli and the immovable MS Dhoni: To Keep up their current brand of insanely fearless game. And Royal Challenge Sports Drink, with a bold new anthem, is helping them get their war cry heard:"
The Reactions
Commenting on the anthem, Subroto Geed, Sr. VP – Marketing at United Spirits said, "Through this anthem, Royal Challenge Sports Drink is attempting to galvanize the Indian youth to follow their heart and make bold choices. We hope that the anthem's catchphrase "Mere India, Tu Play Bold", becomes a single sound that does not just reflect our country's love for cricket, but goes on to become the youth anthem for India."
Indeed, it appears that the anthem is catching on; it's received 830,000 hits on YouTube with comments like '#PlayBold Cmon India' and 'Come on Team India show your power and be the champion of champions…. Wish you all the best and make us proud by winning this beautiful trophy 2016….. all the best Team India…… love u guys …… Go India Go.
There's been a similar response on Twitter – #PlayBold was trending for half a day and several large Twitter personalities expressed approval for the anthem.
Like the Anthem! @salim_merchant Come on, lets show how to #PlayBold! Bring on the action! @imVkohli @msdhoni https://t.co/esiS6FkBHa #spon

— Harsha Bhogle (@bhogleharsha) March 10, 2016
https://twitter.com/candy_floss13/status/707855639054262272
Have you caught any of the matches yet?