Stay Indoors Chennai, There's A New Food Ordering App in Town
Ever had that feeling when you're far away from home and wish you could eat home cooked food? There's now a solution to this never ending problem – Food Palette.
This app will be your new best friend when you're craving the home made food with that touch of love and affection. Food Palette, like other food delivery apps, lets you pick and choose your food and dish and place the order. And they will deliver it right to your doorstep, letting you sit at home and wait for the delicious dish.
Food Palette has tied up with local home chefs and bakers to get you the best of homemade food, whether they are students, professionals, home-makers and passionate cooks.
Using The App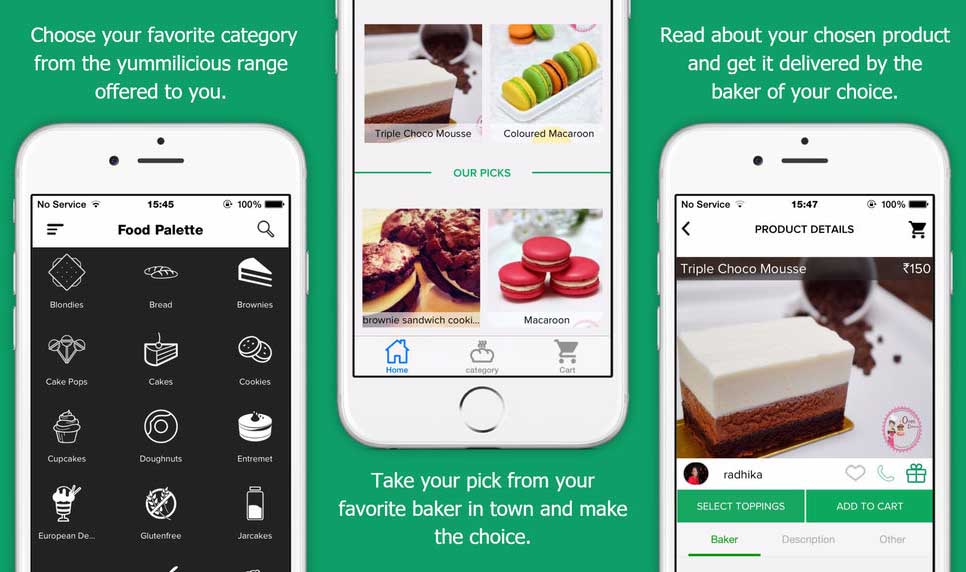 What's even better is that the app is really easy to use. Choose the kind of food you would like to order and then the specific dish you want. The one feature with this app that you wouldn't get anywhere else is the chance to take a look at the profile of the chef/baker that you would like to order from. You can read a little about them, see what other dishes they've made before you place your order. Once you've selected your product, shake your phone and it gets added to your basket. And hey, if you want to customize your purchase, you can call the chef/baker directly and let them know as well.
"At Food Palette, we strive to inspire women everywhere by creating a partnership that demonstrates how a platform is all that is required to compliment strong skill and ambition," said Siddharth Dhoka, Co-Founder of Food Palette.
Launched in February of this year, the app already has 500+ downloads and counting. You can get it on Android and iOS. At this time, the service is only available in Chennai.