Stuff Yourself Silly With The Exceptional Cantonese Fare at Mr.Choy's in Khan Market
Standing smug at a corner of Khan Market's thriving lanes is Mr. Choy's heavenly restaurant. Actually, heavenly is an understatement but for the loss of a better word, let's call it mind-blowingly-super-freakin'-awesome.
The restaurant is a cozy space done up interestingly with huge cage lanterns and a vibrant theme.
Mr. Choy is named after Chef Choy who is a stalwart in Cantonese cooking; a fact that our satiated taste buds will happily vouch for.
The Food. Oh! The Food!
The moment we seated ourselves, 6 tubes of evil looking sauces – all in the shades of crimson, red and maroon – smirked at us and showed us a glimpse of what a swanky spread awaited us.
The restaurant's menu is a long list of Cantonese specialties, each one striving to be better than the rest. The dumpling selection at Mr. Choy's is extensive and have been curated brilliantly from different woks of life.
Captivated by the mouthwatering smells wafting in from the kitchen, we got down to some serious eating without further ado. Chef Choy was kind enough to take out time from creating magic in his kitchen and suggested some of his finest creations, which turned out to be an endless list.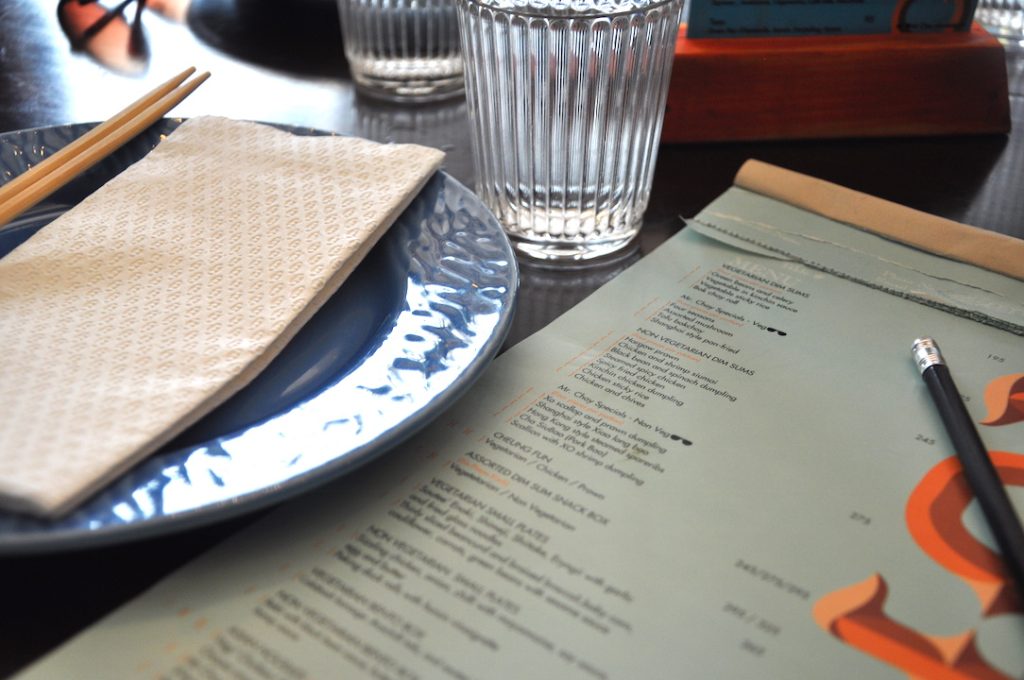 What We Had:
Berry Rocks
As the name suggests, Berry Rock is a berrylicious cooler loaded with strawberry, blueberry, cranberry, lime juice and hordes of crushed ice. Like we said, berrylicious.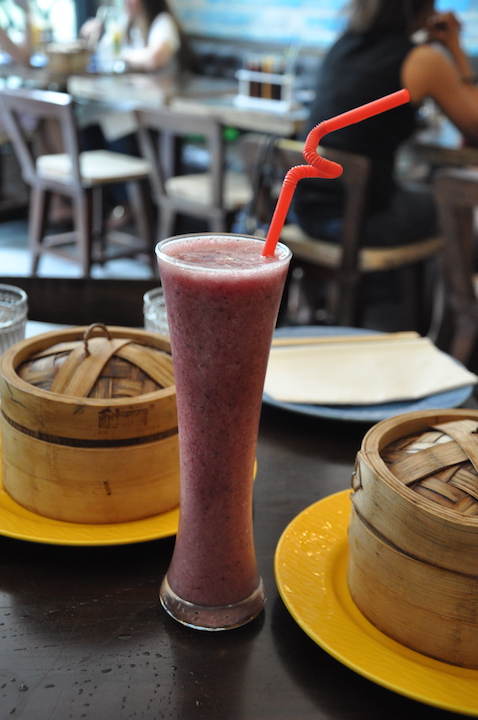 Minty Chang
An interesting and refreshing take on the classic lemonade with Mandarin chunks, kaffir lime and sugar.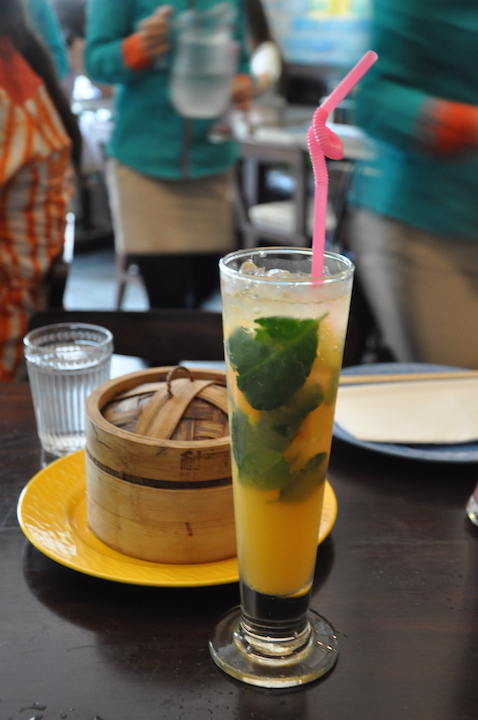 Green Beans & Celery Dim Sum
A vegetarian's delight, the green beans & celery dim sum is a steaming hot dumpling filled with delicious Asian greens.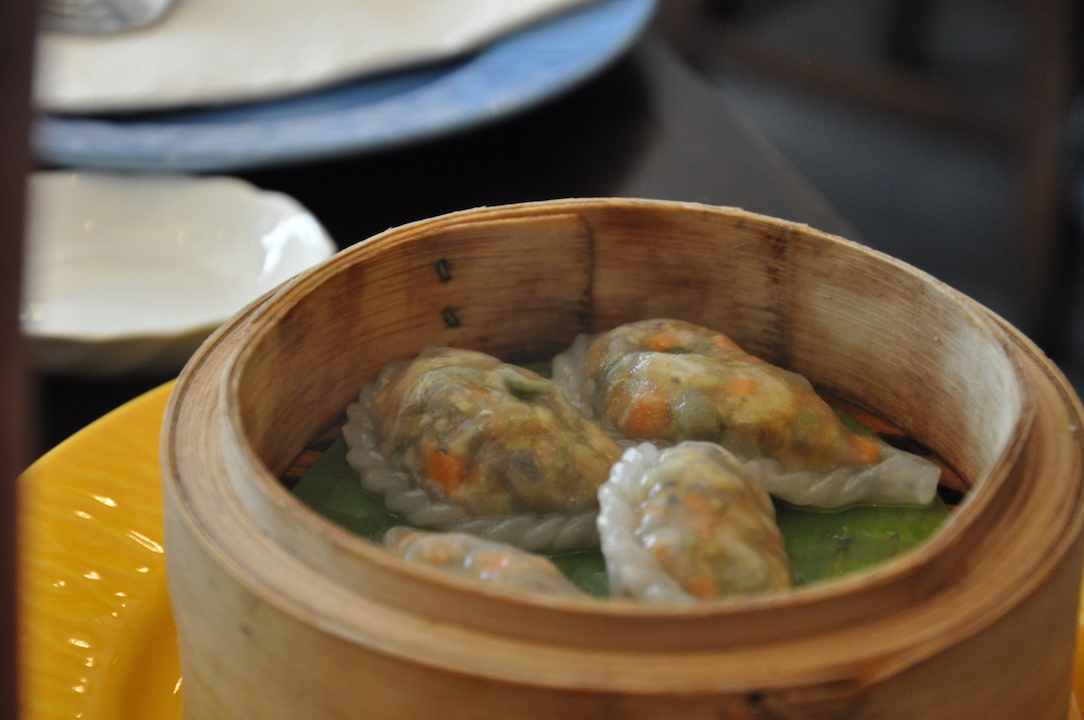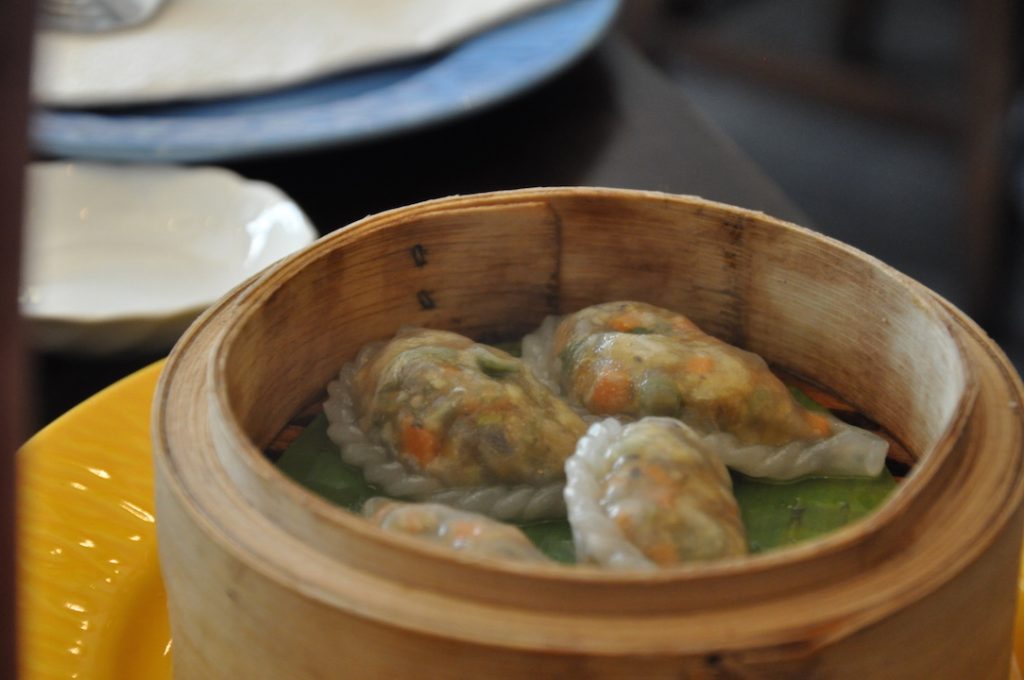 Veg Four Seasons Dim Sum
Stuffed with a generous amount of steamed vegetables, the Four season is a perfectly balanced and beautifully put together dim sum.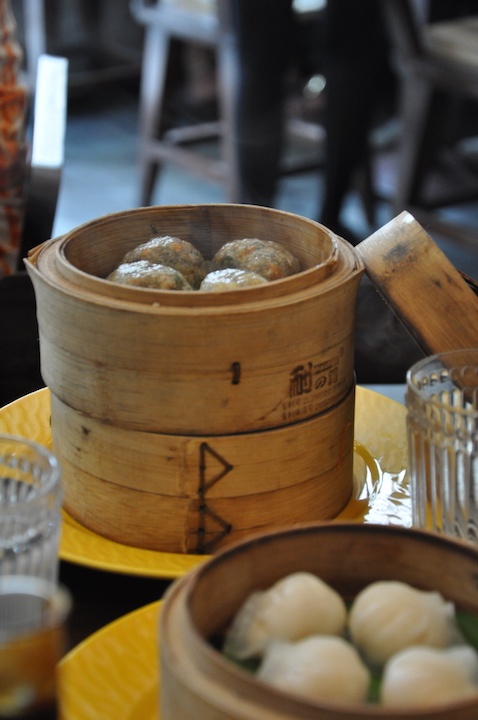 Shanghai Style Pan-Fried Veg Dim Sum
Delectable vegetarian dumplings pan-fried to perfection. The tantalizing golden brown roast of the dim sum was an appetizer in itself!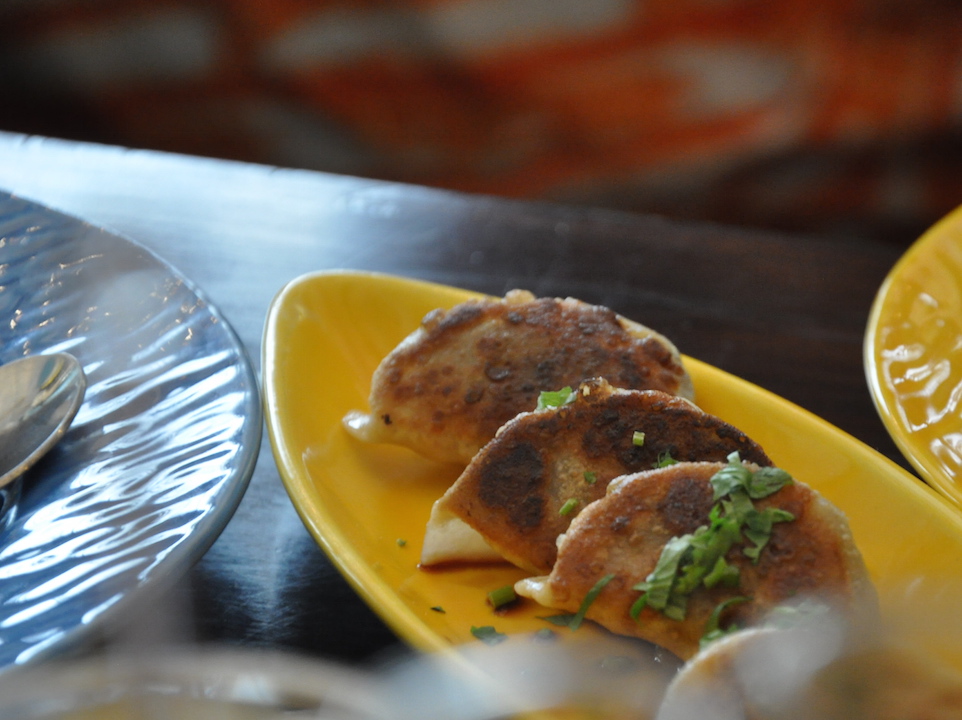 Hargow Prawn Dim Sum
Soft and tender steamed prawn wrapped with a delicious layer of four and salt, this dumpling apelled out perfection.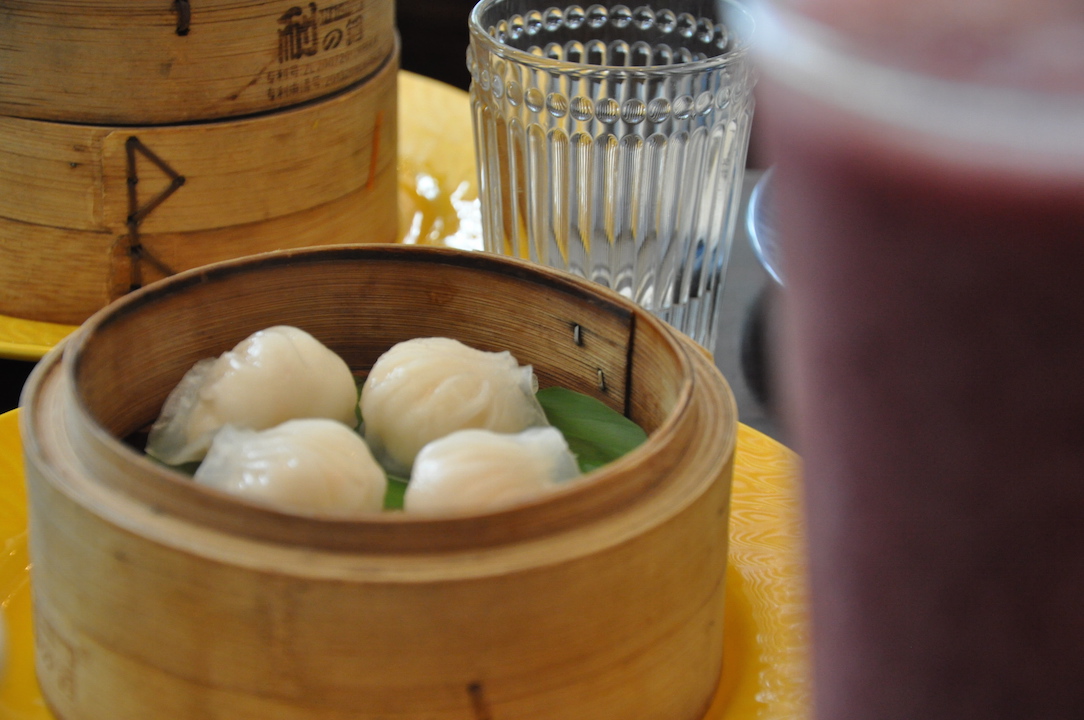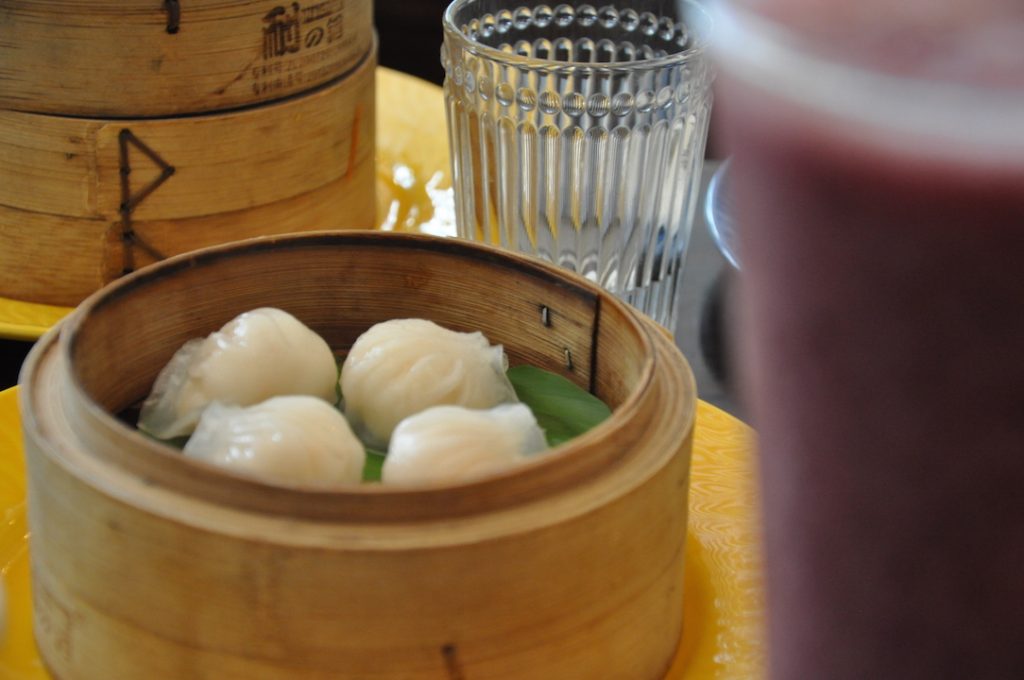 Xo Scallop & Prawn Dumpling
A seafood lover's dream come true, this prawn and scallop dumpling regards the individual flavors of both the meats and at the same time combines them amazingly to create this beautiful seafood dumpling.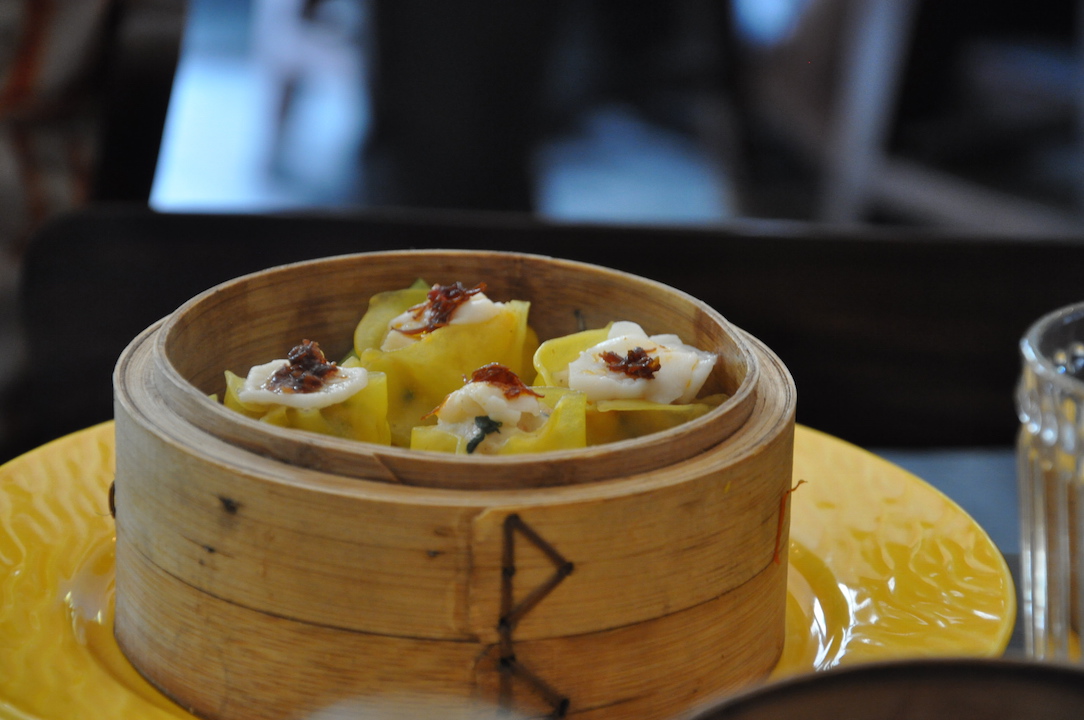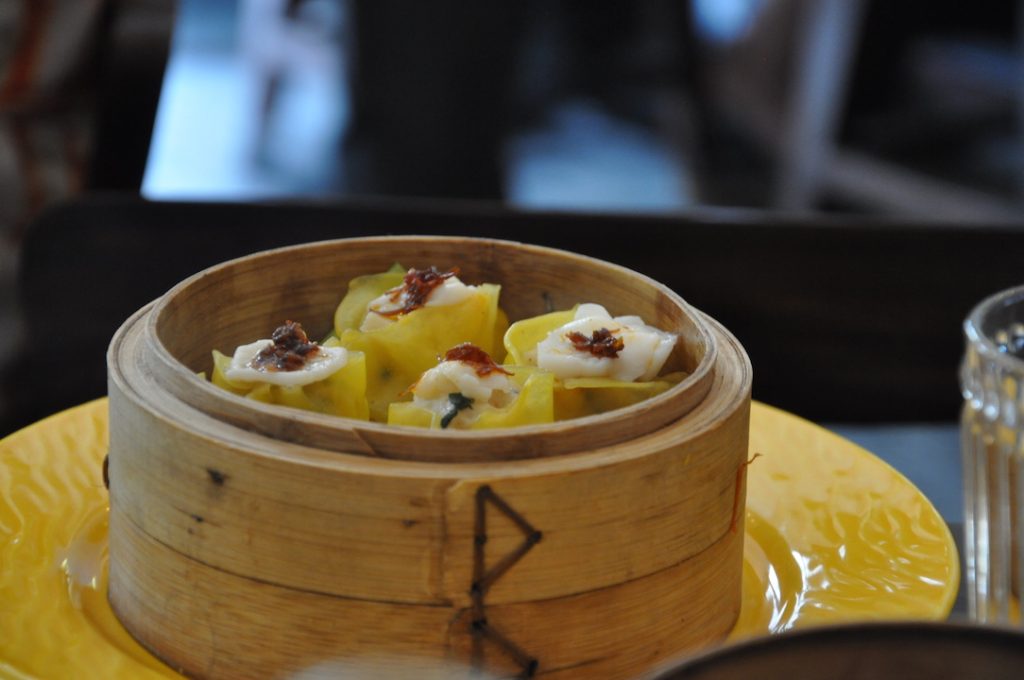 Shanghai Style Xiao Long Bao
This is perhaps the most perfect single bite of food ever conceived by man. A tantalizing, dreamy snack, this is probably the most famous dish to come out of Shanghai: paper-thin skin enveloping perfectly seasoned pork filling and rivers of hot, flavorful soup.
Cha SiuBao (Pork Bao)
The most interesting of the fancy lot, the Pork Bao is a dumpling that had a somewhat sticky exterior that was stuffed with mildly sweetened pork meat. Sweet pork got you right? But you have to try it to believe that sweet meats can have so many meaning!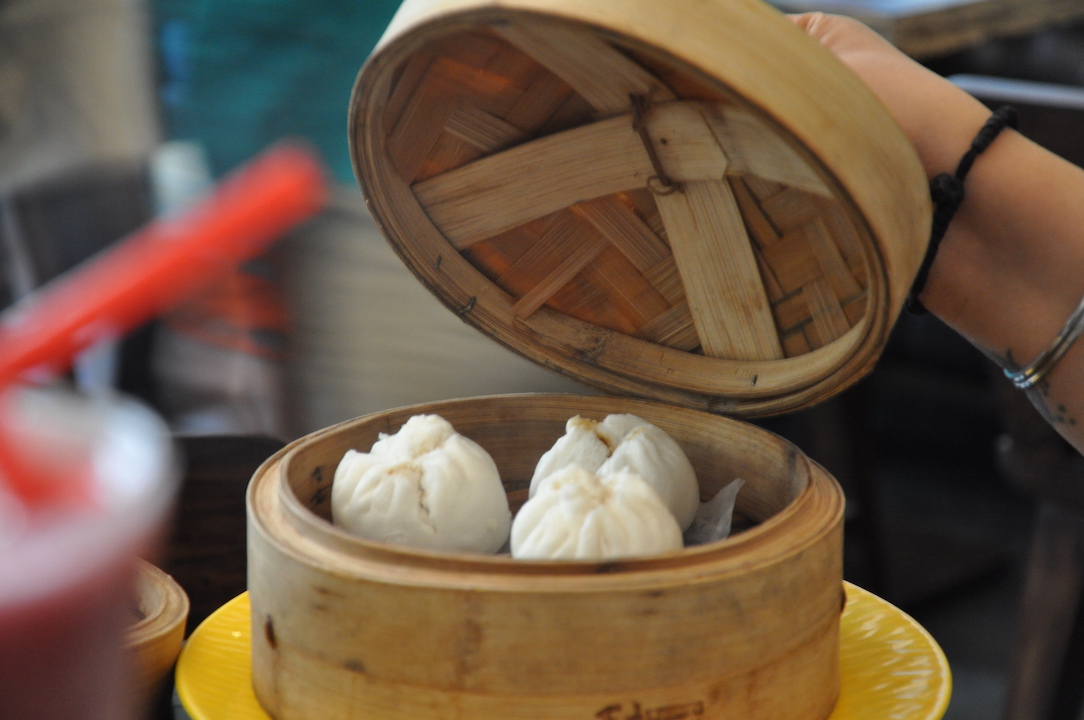 Braised Beancurd in Sesame Sauce
Beancurd – or Tofu – marinated in a delicious sauce, sautéed and served with juicy fresh broccolis, baby corns and cherry tomatoes.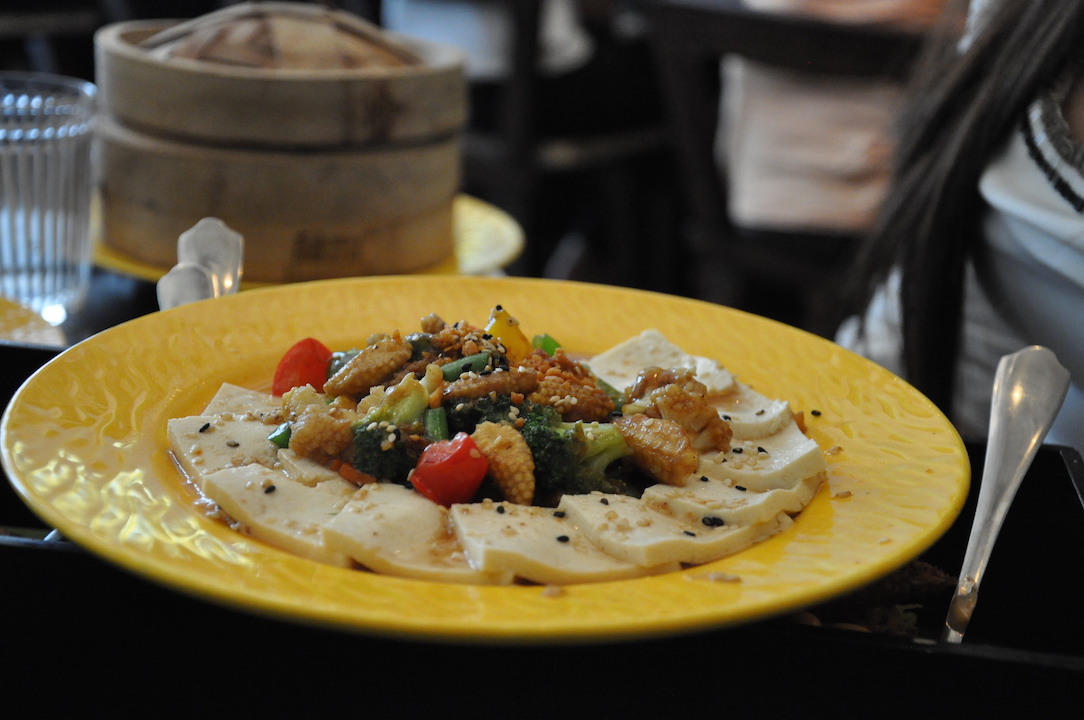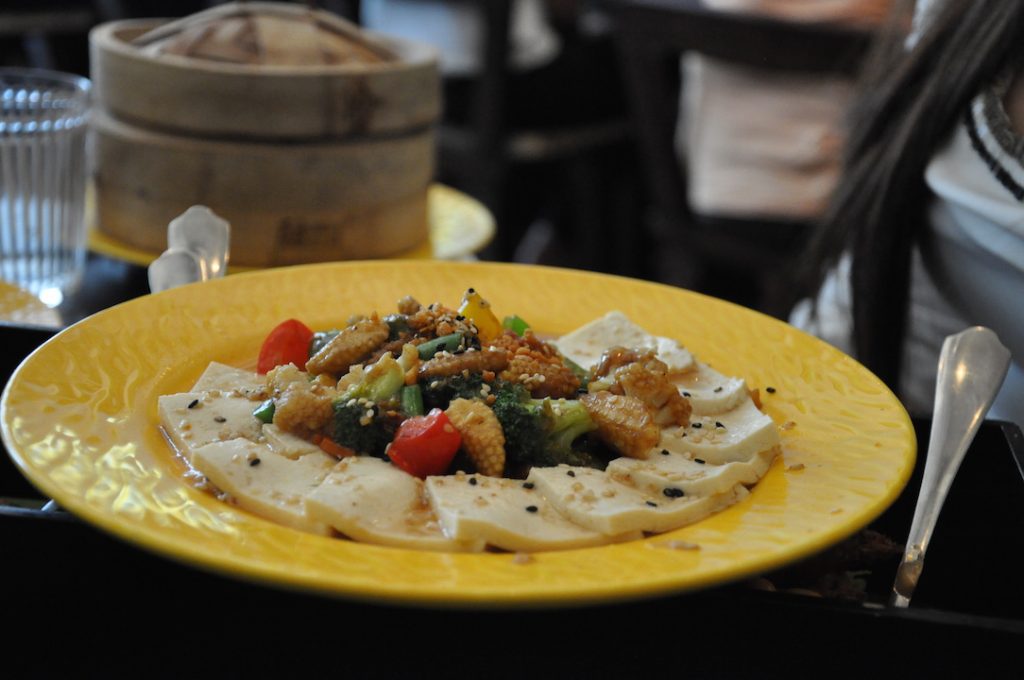 Non-Vegetarian Bento Box
Excuse us while we wipe our drool. The Non-vegetarian Bento Box is the grown up foodies equivalent of a Happy Meal. The long box is divided into three sections, each containing magic – thin succulent slices of honey glazed pork; tender pieces of steamed aromatic fish and crispy fried jumbo prawns, all sitting atop crunchy rice noodles.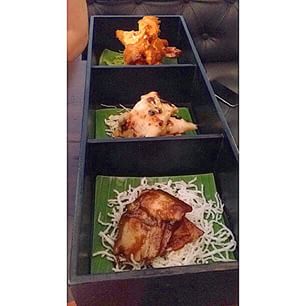 Chicken Noodles
Imagine the best chicken noodles in the world. Only better. Served in a mason jar, these noodles spell out perfection with the tender chicken shreds, fresh greens and regular appearances by crispy fried noodles.