9 Waffles In Delhi That Are Absolutely Syrup Worthy
Be it breakfast, lunch or dinner, waffles remain luscious and pleasing at all hours of the day. Waffles are a plateful of happiness, a boon to dessert lovers all over the world. Here are 9 places in Delhi that take waffles to a whole new syrupy level.
Where: Sector-41, Noida
Go bonkers with this café's hot and fresh waffles. Make it swankier with a selection of delicious toppings. And just in case you haven't had enough, top it off with brain freezing scoops of creamy ice cream!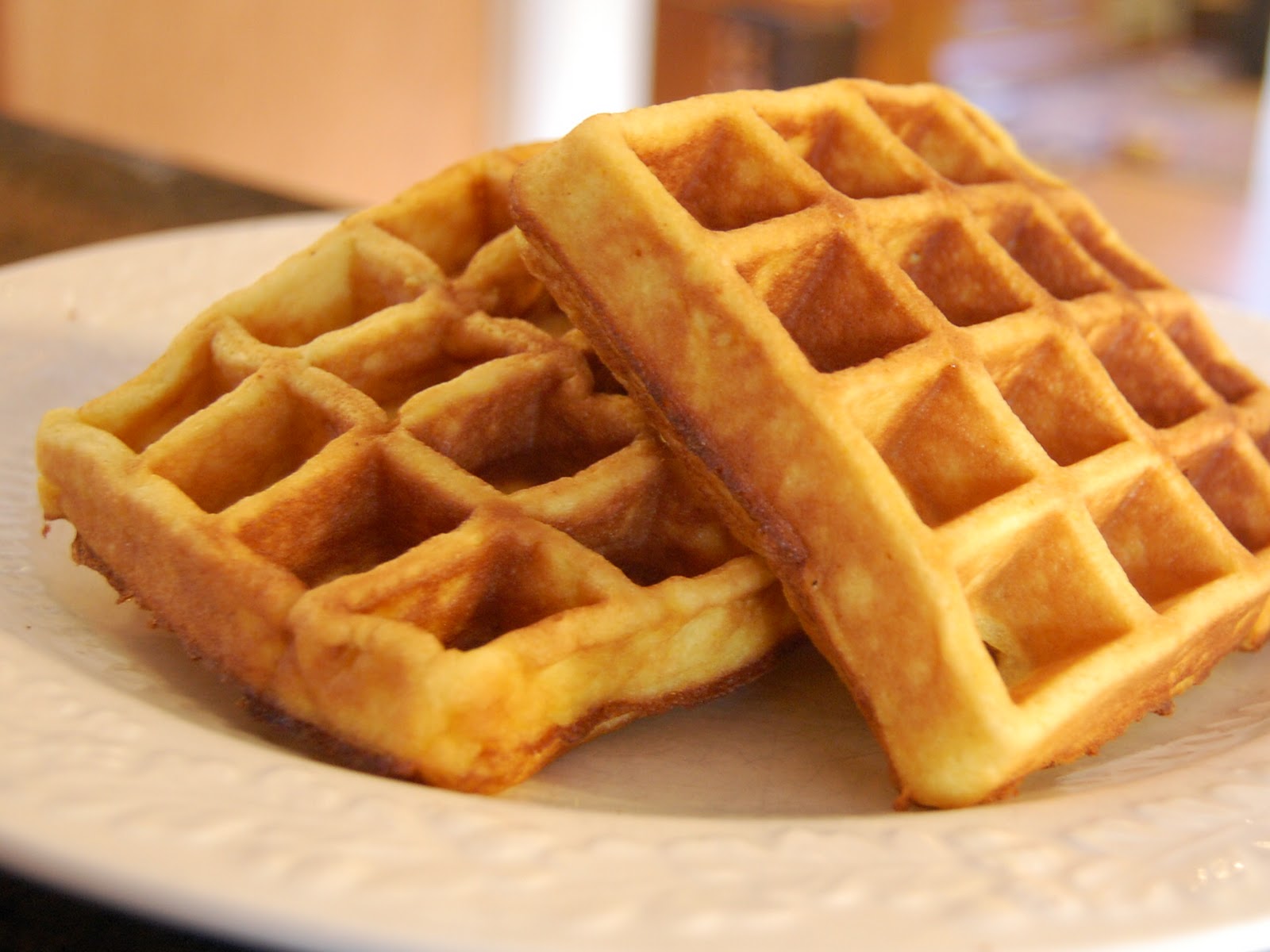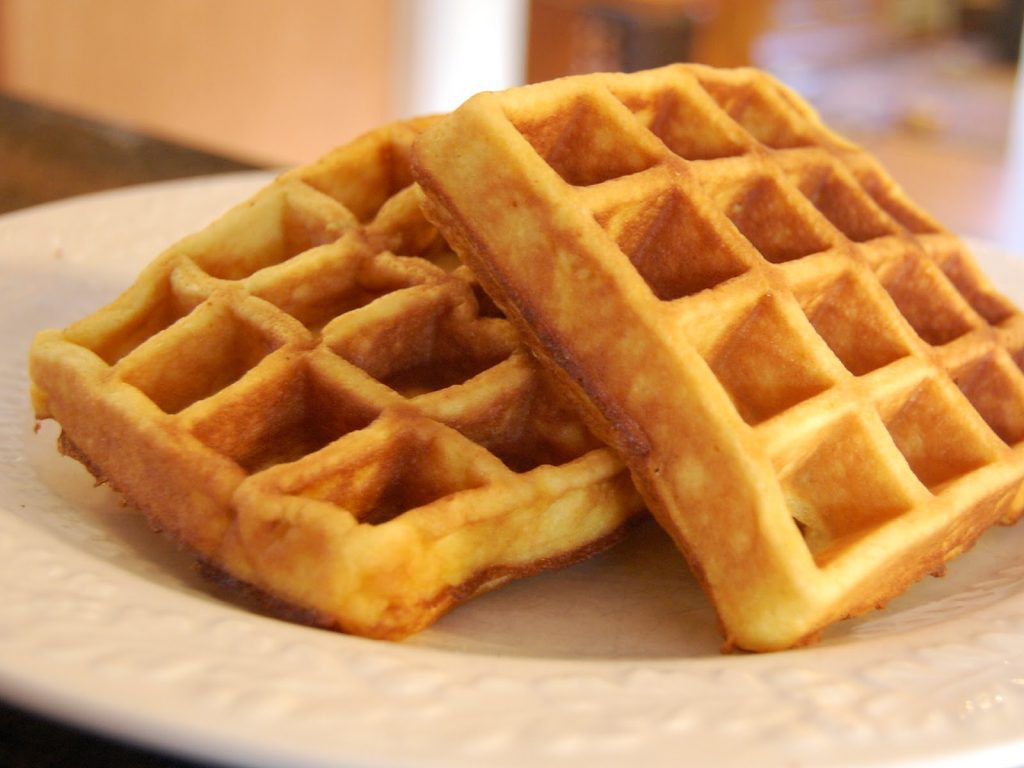 Where: India Habitat Center, Lodhi Road
Eat yourself silly at the All American Diner with their superb breakfast selection and an all day menu that serves perhaps one of city's best waffles and pancakes. Start your day with a plateful of scrumptious waffles and load them with endless mad amounts of maple syrup, jam and butter.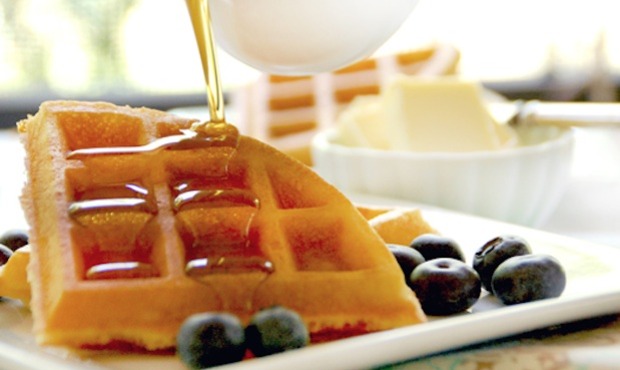 Where: Hauz Khas Village
Wee in quantity but delightful in every bit, this bakery can never stop to deliver and impress with its desserts. Their "All Day Breakfast" menu serves some decadent waffles, both sweet and savory. Try their Yogurt Walnut and Honey Waffle or Strawberry and Cream Waffle.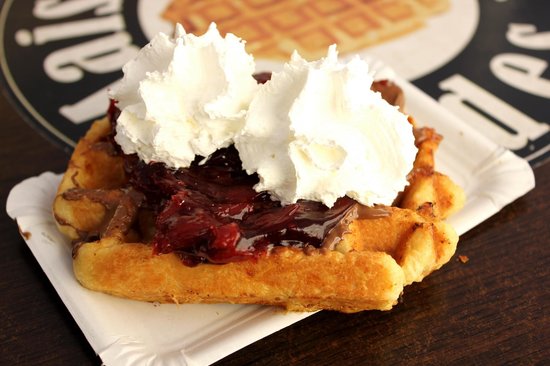 Where: Select Citywalk Saket
Mövenpick is a Swiss ice-cream boutique that offers up to 18 unmatched varieties of ice creams. The ice creams are all au naturale, with no added preservative or artificial colors. When here do try their Belgian Waffles with White Chocolate and Strawberry Sorbet and Syrup, which is quite a unique combination.
Where: Khan Market; Saket
Known for pretty much everything that is one their menu, one must try the desserts like their gorgeously baked waffles. With a dense and rich flavor, they are complete with banana, vanilla ice cream and dollops of chocolate syrup.
https://instagram.com/p/yXczPMyUYv/?taken-by=smriteeverma
Where: Cross Point Mall, Gurgaon
This vintage European bakery serves wholesome indulging breakfast items of which a wide assortment of Liege or Brussels Waffles is one that can be made with egg or without. The Blanckaert Waffles containing strawberry, maple sauce, whipped cream is to die for. There are even variants with wild berries or dry fruits that spell out divine indulgence!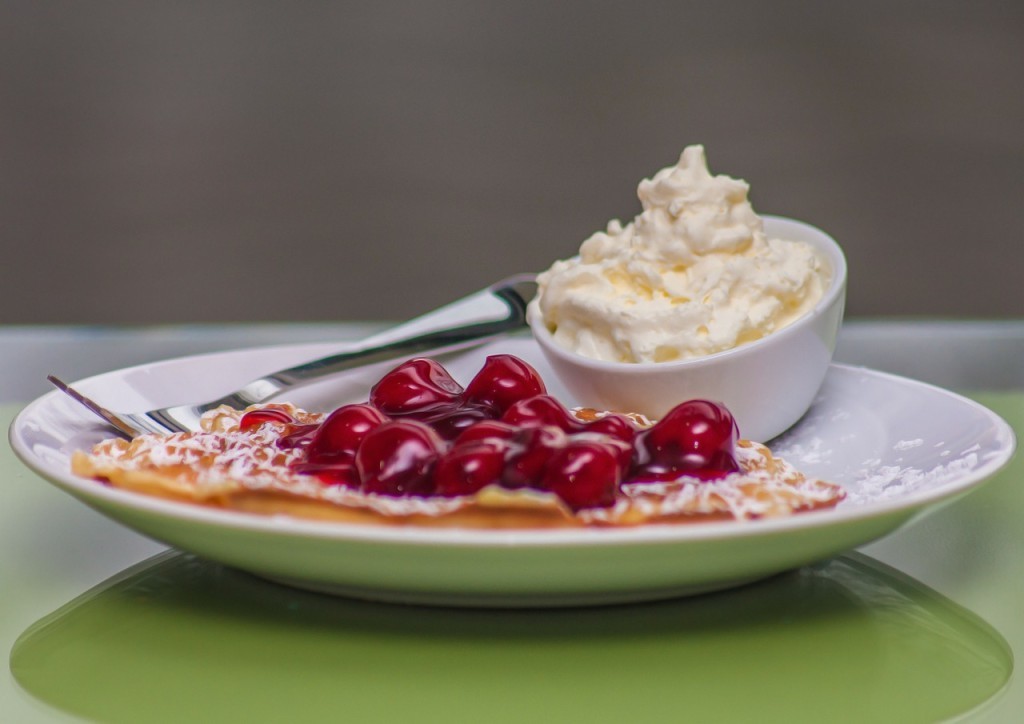 Where: Connaught Place
Located in CP, the deli has a big spot in the hearts of many for its cakes and pastries. With a whiff of fresh baking dough in the air, go ahead and order their Nutella Waffles with Nougat and Vanilla Ice-cream or the Banana and Toffee Waffles. A dash of whipped cream will finish off this delectable experience and that too for a great price!
https://instagram.com/p/fpQNF0PNpU/?taken-by=pradhankita
Where: Hauz Khas Village
Elma's is known for its sumptuous dessert and tea options in the city. For the locals, it is the ultimate hangout when looking for a tête-à-tête in a quaint setting. They do a range of delicious waffles here. Do try the Red Velvet Waffles and Raspberry & Cream Waffles.
Where: DLF Promenade Mall, Vasant Kunj
The Belgian chocolate Waffles and Crepes are a delight at this kiosk in the food court of DLF Promenade. With its specialty in American breakfast, you will not be disappointed with their service and pocket friendly sweets. Do try their Lemon Butter and Cinnamon Sugar variant!