Bangalore's Burgers are battling it out at the Burger Riot, Phoenix Market City
Bangaloreans! Tomorrow is going to get hot and sizzling. Bangalore's best burgers are set to battle it out at Phoenix Market City in Whitefield.
This is the second edition of Bangalore's Best Burger Tasting Competition and will see the city's top ten burger-makers participate in a live cook-off challenge. They will also be serving their signature dishes and exclusive menus and you get to vote for your favourite burger!
How do you get in:
Tickets are priced at Rs. 100/ and are available at the venue. The tickets are available on BookMyShow and we suggest you book your tickets in advance because let's face it, who wants to wait in line when there's burgers waiting!
What you're getting:
You're going to be judging burgers from –
Thulp
Toit
The Big Kahuna
Mangrove
Jethro's
I&Monkey
Blimey
Cafe Noir
Fragrant Kitchen
Yes, we know your jobs really difficult. But it's burgers, people. Is it ever too difficult? The ratings will be posted on a live scoreboard which will be displayed on a large LED screen.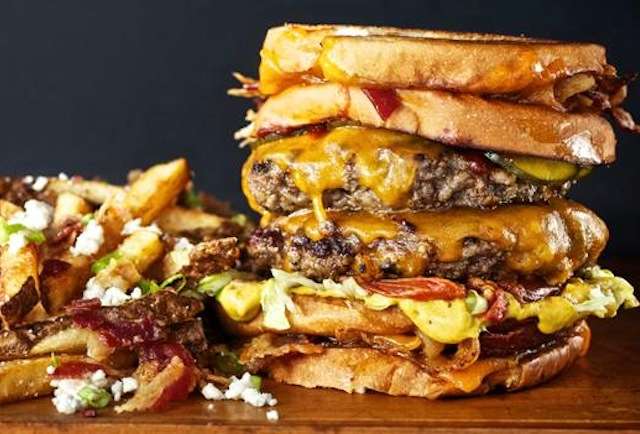 Apart from judging burgers, you get to take part in an eating competition. And they have something for everyone. It doesn't matter if you're vegetarian; they even have a round of veg burger eating competition and of course a round each of chicken and beef.
Your ticket also will make you eligible for the raffle competition which will have raffle winners every two hours.
Children below the age of 12 have free entry.
We caught up with Mitali Tandon, the founder of Burger Riot, who took out some time from prepping for Bangalore's Largest Burger Fest and gave us the inside scoop of organizing a fest like this.
"What was your inspiration on starting a festival like this one?"
A: It all started at home. My friends and family would come home with some burgers and we would sit around eat and judge the burgers. We would judge according to meat, bun..you know how you're supposed to judge a burger. Then, I thought, why not make this in a larger scale? That's how Burger Riot started.
"What were your biggest challenges faced?"
A: Well, for me, the challenge was getting people on board an idea that was so new and unfamiliar. Some people were really responsive and saw the potential in something like this while others were just unfaltering.
"How did you shortlist these 10 places?"
A: It took months of research. We started by shortlisting all the places that sold burgers and then went on to finding not-so-commercial spaces that also served some good burgers. And then from then on tasting.
"How long did it take for you to get this event together?"
A: Three months
"What else do you have at the event?"
A: Parvaaz will be taking the stage at 6 because what's food without some great rock music?
Well what are you waiting for? Grab your maternity pants, burger-attitude and get moving- I know I'm halfway there. See ya.