Beer And Wine Out This Weekend In Mumbai At The Living Liquidz Festival At Palladium!
What're your Sunday plans? If you've not got any yet, we suggest you grab your closest friends, five hundred rupees apiece and head to Palladium in Lower Parel for Living Liquidz' Beer & Wine Out Festival, an all-out wine and beer extravaganza hosted by Living Liquidz, which has just opened an outlet in the forum of the mall.
What's Living Liquidz?
Living Liquidz is a chain of stores (presently, it's 50 outlets strong) that sells fine wines and spirits from all across the globe. It also has its own in house wine brand; Mokshh, which produces popular wines like Chardonnay, Syrah and Chenin Blanc.
Beer & Wine Out!
Today, like yesterday, Living Liquidz will be taking over the courtyard space of the Phoenix mall. Simply pay Rs.500 at the entrance and you'll be given a sheet of coupons with which you can redeem two glasses of wine from each stall. Popular wine brands such as Fratelli, Chandon as well as Mokshh are holding court, with servers that can best suggest different kinds of wines according to your palate.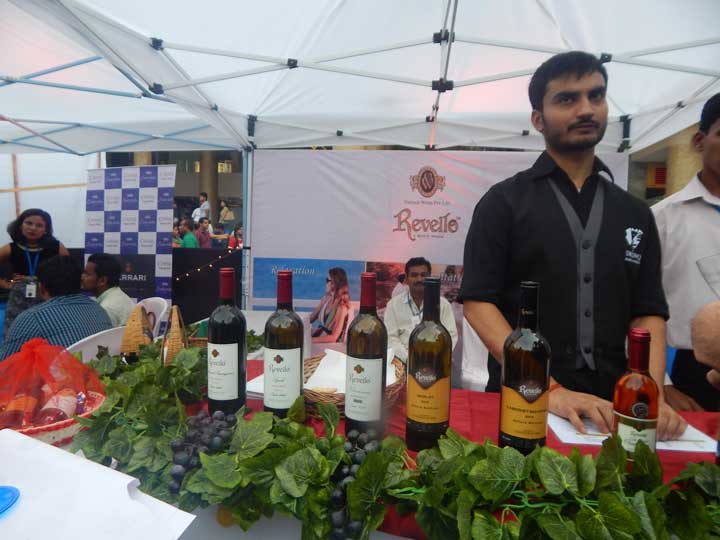 If you're not much of a wine drinker than you'll be pleased to know that the popular White Owl craft brewery is serving some of their finest beers on tap, alongside a Bira91 stall and the new-to-Mumbai Goa King's beer which is also serving a heady cranberry vodka.
Our Wine Trail
If you need a little guidance, allow us to (virtually) walk you through the festival. Start at the Fratelli stall, which is just left off of the entrance and situated right next to where a live band is crooning and ask for a glass of Fratelli Chardonnay. Then move on to the Revelio Wines stall, which is also carrying Indian made concoctions and enjoy a glass of red. Then, mix things up by heading over to the Chandon India stall and indulging in a flute of bubbly.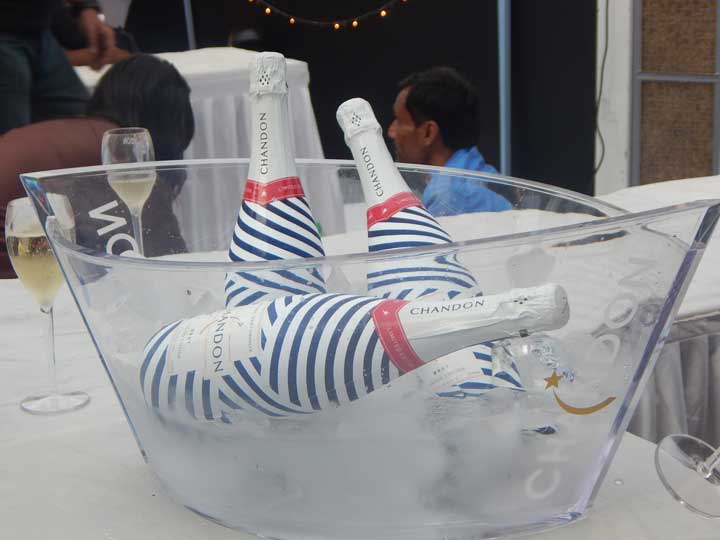 Once you're a few glasses down and need to balance out that head rush grab a bite to eat at the Social stall (we loved the chicken puff) or make yourself a pot or two at the pottery making corner. Then, head over to the Goa King's beer stall and realise that beer made in Goa really does taste unique, or enjoy a refreshing glass of apple cider from The White Owl stall.
Finally, continue on your wine trail and stop off at Prestige Wines to taste wines from Chile, Italy, Australia and Spain and finish off your tasting with some glasses of Australia's finest from Jacob's Creek.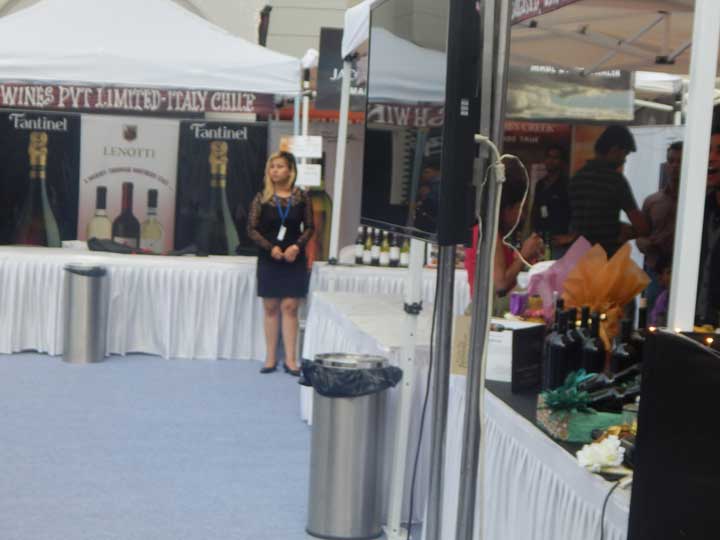 Of course, these are just suggestions; with a multitude of brands and things to do there's all kinds of permutations and combinations in which you can have fun. Simply fork over that RS.500 and you're gold!