Feast On Cherry Macarons, Cucumber Cocktails and Delicious Dim Sum To Celebrate Yauatcha's 4th Anniversary In Mumbai!
Four years ago the popular London dim sum haunt, Yauatcha opened its doors in Mumbai and has been collecting a loyal customer base ever since. We saw evidence of its popularity first hand when we stepped into the beautiful space at 5:00 pm on a Thursday to try their new anniversary menu, and noticed several tables of corporates and friends enthusiastically ordering, despite the unusual dining hour.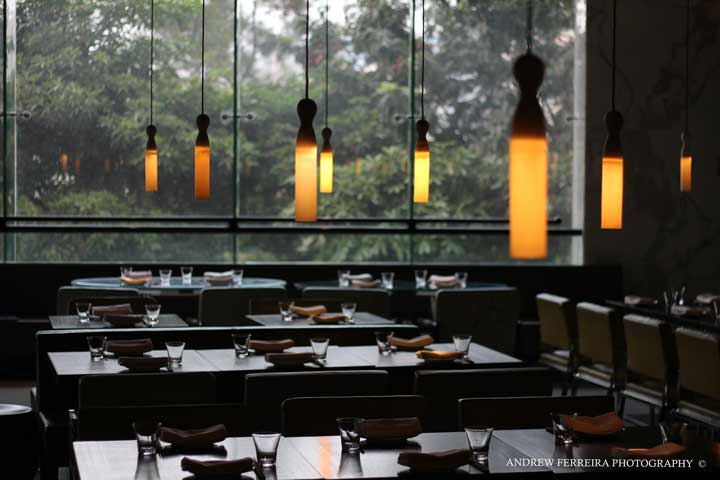 Aside from an immersive, calming ambience, Yauatcha is especially known for its delectable macarons, its dim sum menu and its exciting drinks (we love the Hakka, a cocktail which will take you on a refreshing litchi trip.
It's no surprise, then, that for its anniversary Yauatcha has released a limited edition menu featuring a range of dumplings, a new wine cocktail and a rosy hued batch of cherry champagne macarons.
The cocktail, appropriately named 'The Red Dragon', has a strong, vibrant cucumber flavour that blends with sparkling wine, which the bartender explains is perfect for those who want to deviate from the sweet cocktail norm and venture into new, un-tasted cocktail territory.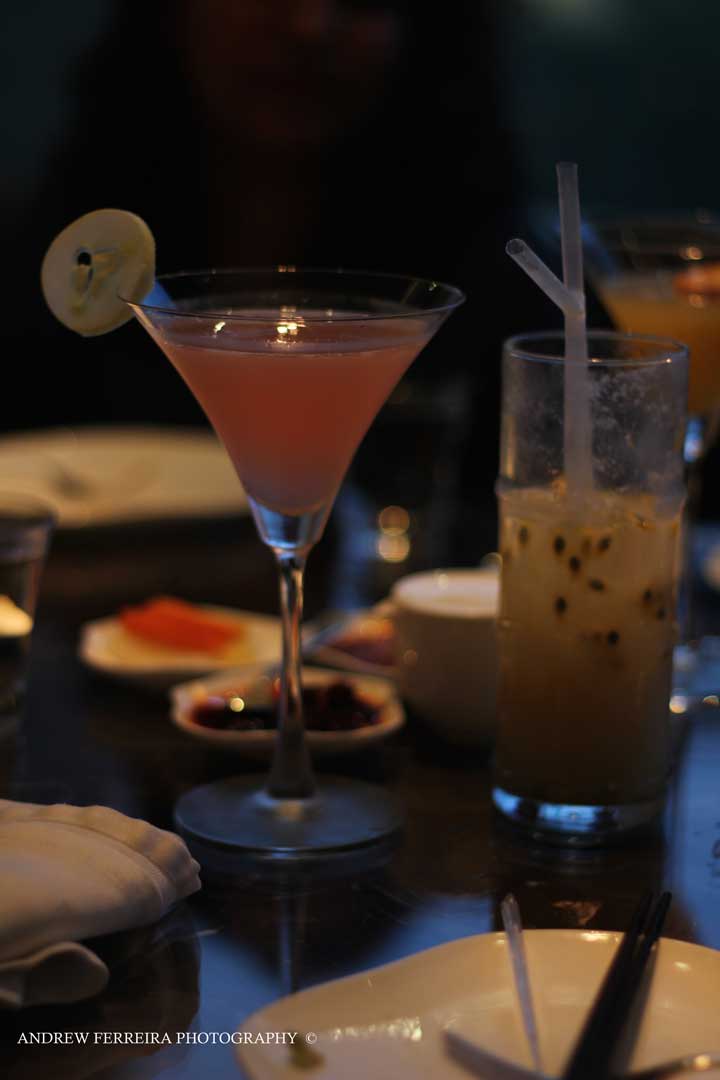 While the cocktail satisfied our alcohol cravings (hey – it's been a long, hot week!) the non-vegetarian dim sum basket delighted our taste buds with beautifully wrapped dim sums packed with fresh meats. We especially loved the chicken celery dumplings, which were beautifully seasoned and the shrimp dumplings, which were packed with tender shrimp and topped with juicy balls of caviar. A vegetarian can choose to opt for the vegetarian dim sum basket, which includes crunch baby corn and French beans dumplings and tongue tickling spicy turnip dumplings.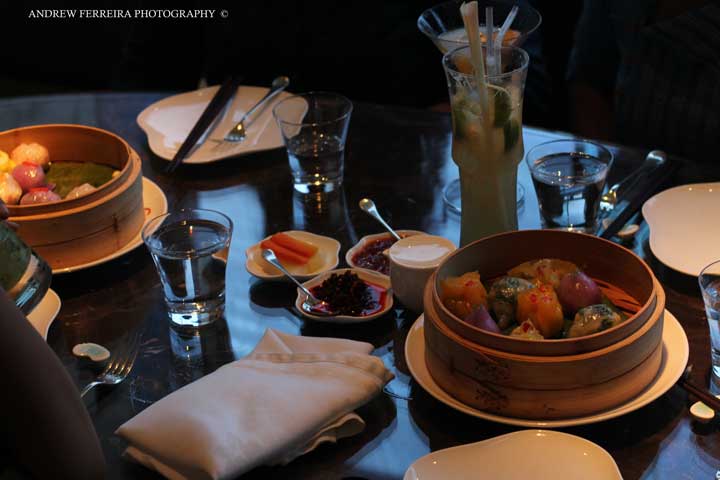 Don't get us wrong; we loved the dumplings, but in true Yauatcha form, the macarons were the crown jewels of our tasting. Crisp on the outside, with an incredibly indulgent creamy filling, the macarons nestled a cherry concoction in the centre that completely bowled us over.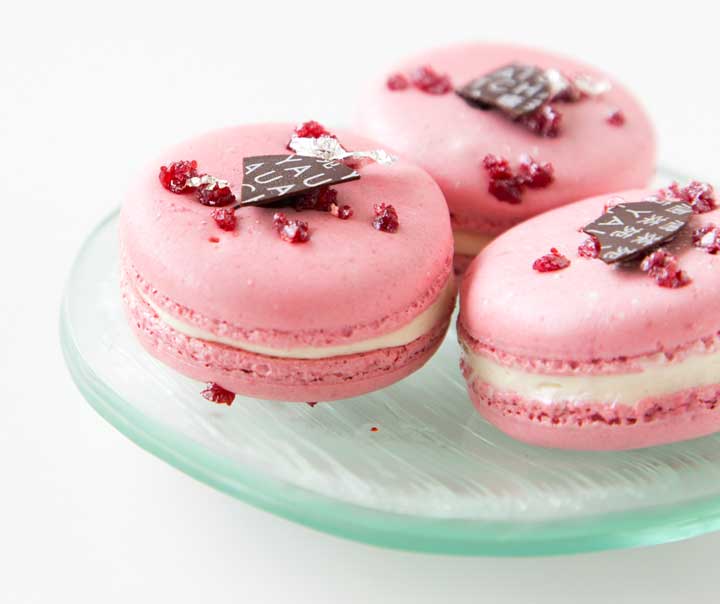 Want to get yourself some dim sum and macarons? Head over to Yauatcha and ask for their anniversary menu, which is priced at Rs.1,700 (vegetarian) and Rs.2,200 (non-vegetarian) plus taxes. It's on from November 9th until the 30th, so you have plenty of time to visit!
[schema type="organization" orgtype="Organization" name="Yauatcha" description="Feast on Pan Asian specialties at this fine dining restaurant. " street="Raheja Towers, Bandra Kurla Complex, Bandra East" pobox="0″ city="Mumbai" state="Maharashtra " postalcode="0″ country="IN" phone="+91 9222222800″ ]
Photographs are credited to Andrew Ferreira.