Food Cut In Cubes That is A Feast For the Eyes
Cubism has come to food. No, we don't mean that a Picasso descendant is now painting food
portraits
in the style of cubism (although that would be exciting too). Instead, Dutch artists Lener and Sander have cut 98 different unprocessed foods into perfect 2.5 cm cubes.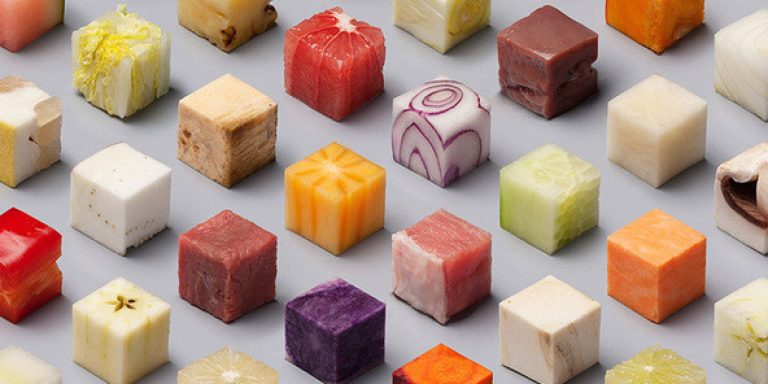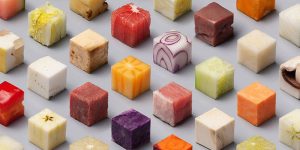 The project was undertaken late last year for a food spread in
de Volkskrant, a Dutch publication. The cubes were cut from a variety of raw foods, including fruits like kiwis and melons, vegetables like carrots and mushrooms and meats like chicken and pork. The cubes were then arranged into a perfect square; a composition that will have OCD sufferers everywhere sighing with relief.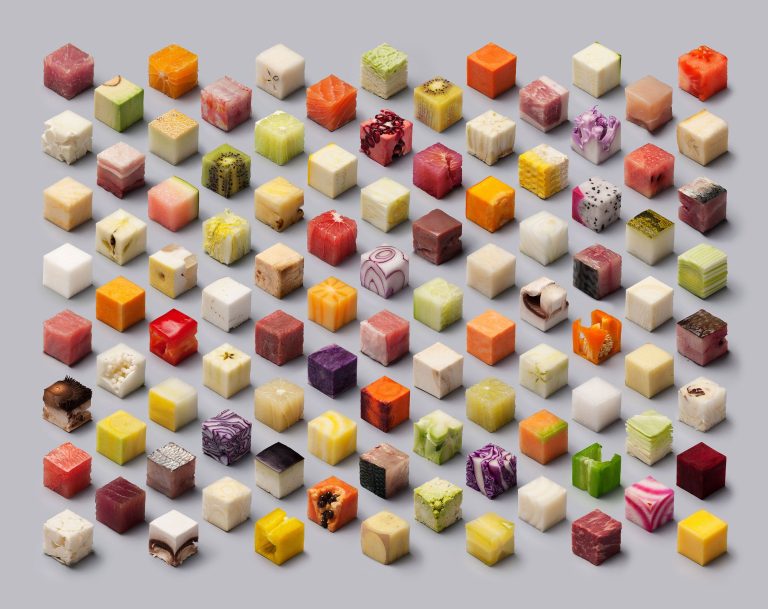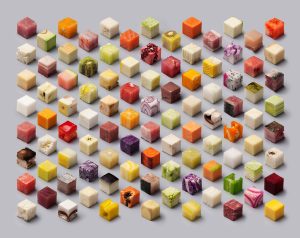 If you're one of those OCD sufferer's and this photograph soothes your frayed nerves, or if you simply think this picture is a feast for the eyes then head over to Lener and Sander's website to purchase a print for 500 euros. Hang it on your living room or kitchen wall and it'll make a great conversation piece as your guests try to identify the food each cube is made of. Since you're the host you're allowed to cheat a little – folks at Reddit have already pulled out their magnifying glasses and detective caps and identified the food behind each cube.

Better hurry to Lener and Sander's website – there's limited stock!