IRCTC Appoints ZoopIndia As One Of Its Official Food Aggregators
ZoopIndia, the food tech startup which provides meals for passengers traveling in trains, has been appointed as the official food aggregator by the Indian Railway Catering and Tourism Cooperation (IRCTC). The startup has already been serving nearly 10,000 meals per month across different rail routes and the appointment by IRCTC further helps ZoopIndia to expand its services across all routes.
Delicious Food Delivered
The startup serves food directly to the passengers across 100 PAN India stations and has partnered with food caterers and fast food chains. Rakesh Sharma, Board Member, ZoopIndia, noted that the company "has strived to take food delivery to the next level, by introducing it in the Indian railways. We are hopeful that our appointment as food aggregator of IRCTC will help modernise Indian railways and contribute towards the ultimate convenience and ease of passengers." The startup currently provides dishes from several cuisines, as well as custom prepared food for the elderly and health conscious passengers.
Partnering With ZoopIndia
Speaking about the partnership with ZoopIndia, Dr. A. L. Manocha, CMD, IRCTC, said, "ZoopIndia aims to reform the food catering in Indian Railways by introducing advanced technologies and systems. Since we are always looking forward to offering our customers a delightful experience, appointing ZoopIndia as food aggregator is a step forward in the same direction. We are affirmative that their appointment will help us provide a more memorable and indulging experience to our users."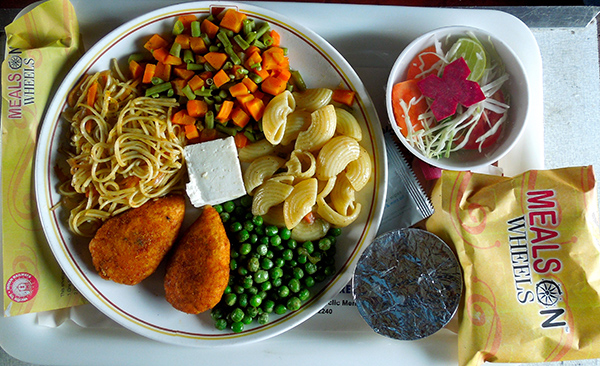 Initiatives To Improve Travel By Train
The appointment of an official food aggregator and several other initiatives taken by IRCTC has continued a growing trend of helping passengers have a pleasant experience during their train journey. Last year, IRCTC partnered with TravelKhana as part of the services offered on the IRCTC website to provide food for its passengers. The partnership was a soaring success with nearly 5 lakh meals delivered since October of last year. Recently, the railway ministry had also recommended IRCTC to set up executive lounges in 49 stations across the country providing wi-fi connection, food and beverage and concierge services.