Kulfiwala: Bringing The Taste Of Mumbai To Chennai
Kulfi isn't a new thing and it's not something magical, it's a popular frozen dessert that is served all over the country. Most often served by men with push-carts at the beach, kulfi is the perfect summer treat no matter which part of country you are in. To lots of people, kulfi is also the Indian version of ice cream. One of the big differences between kulfi and ice cream is that ice cream usually uses artificial flavouring while kulfi uses the actual fruit or flavour to create the dessert. Kulfi isn't served in a cone, like ice cream, instead it's either served on a stick or in a flat circle which is then cut into tiny pieces so that it can be shared by many people at once.
Chennai, like other parts of the country, has lots of places that serve kulfi. But to Mohammed Wasif and Ahamed Jalal, it wasn't the authentic kind of kulfi and didn't taste the same as the kulfi that they'd had. So they decided to start Kulfiwala. Inspired by the kulfi made and sold in Mumbai, Wasif and Jalal opened their kulfi shop on Moores Road with a menu filled with different flavours and experiences that makes the whole kulfi eating process so much more fun.
Located above the K.C. Das on Moores Road, Kulfiwala is one of the few dessert places in the city that are open late at night. Open from 12pm to 12am, this is slowly becoming Chennai's favourite late night spot. And it's not just because it's great kulfi or because it's open late at night, but because they've got great flavours that most people haven't eaten anywhere else. They've got a lot of the usual flavours, but they've also got some really interesting ones. Wasif and Jalal have tied up with a kulfi maker in Mumbai who is willing to make almost anything if he can find the elements to go into the kulfi.
When we stopped by Kulfiwala, we were treated to four different flavours and all four totally changed our kulfi eating experience. We had the Royal Pista and Mewa Chikki first, and both kulfis had strong flavours that fits the name and the Mewa Chikki even had pieces of chikki in the kulfi, because how could it not? Then we had the Meetha Paan and Guava kulfis. The interesting twist on the Guava kulfi was that you can have it served with salt and chilli powder, like you would have a freshly cut guava on the street. You might think that it's a strange combination, but you'd be surprised by just how good the combination tastes.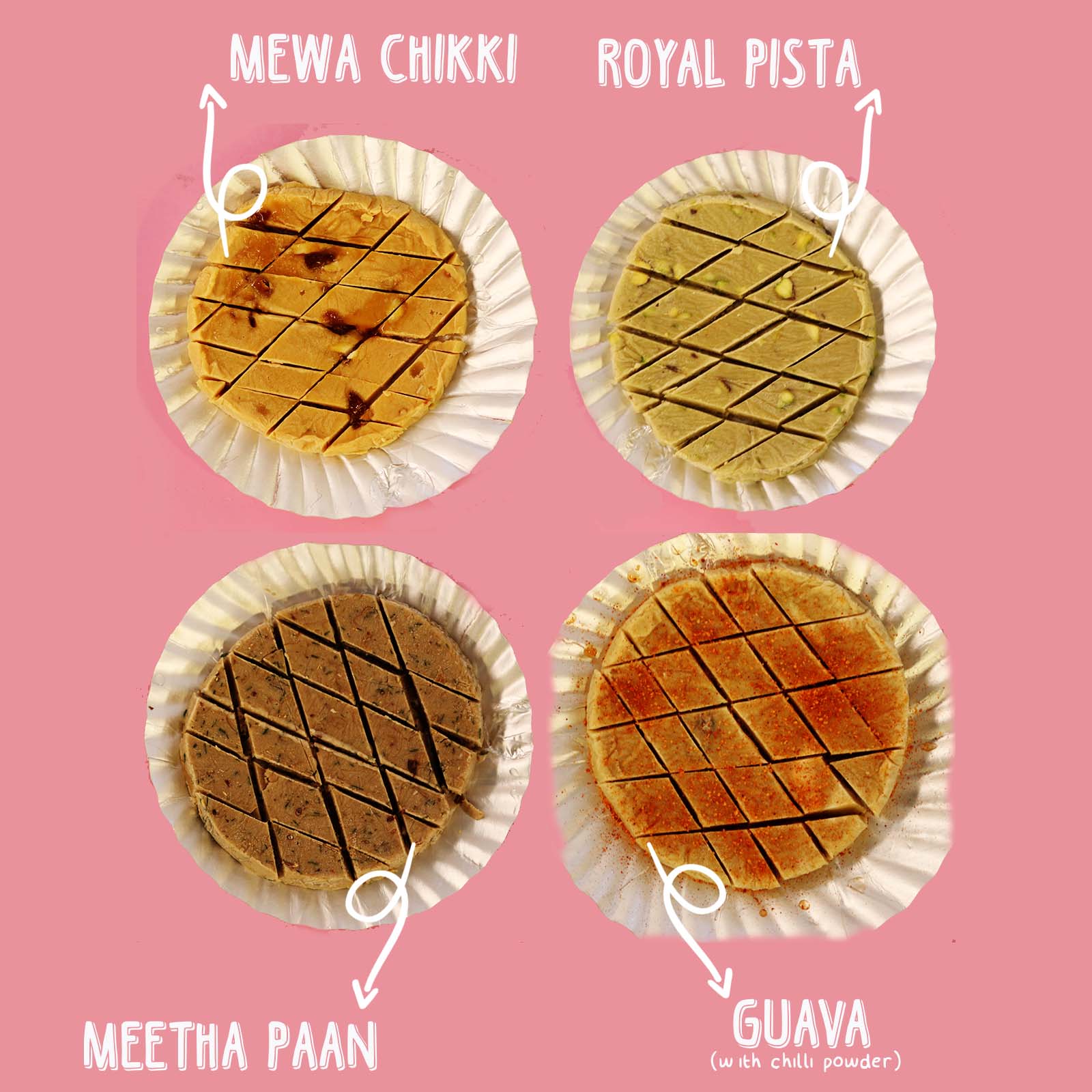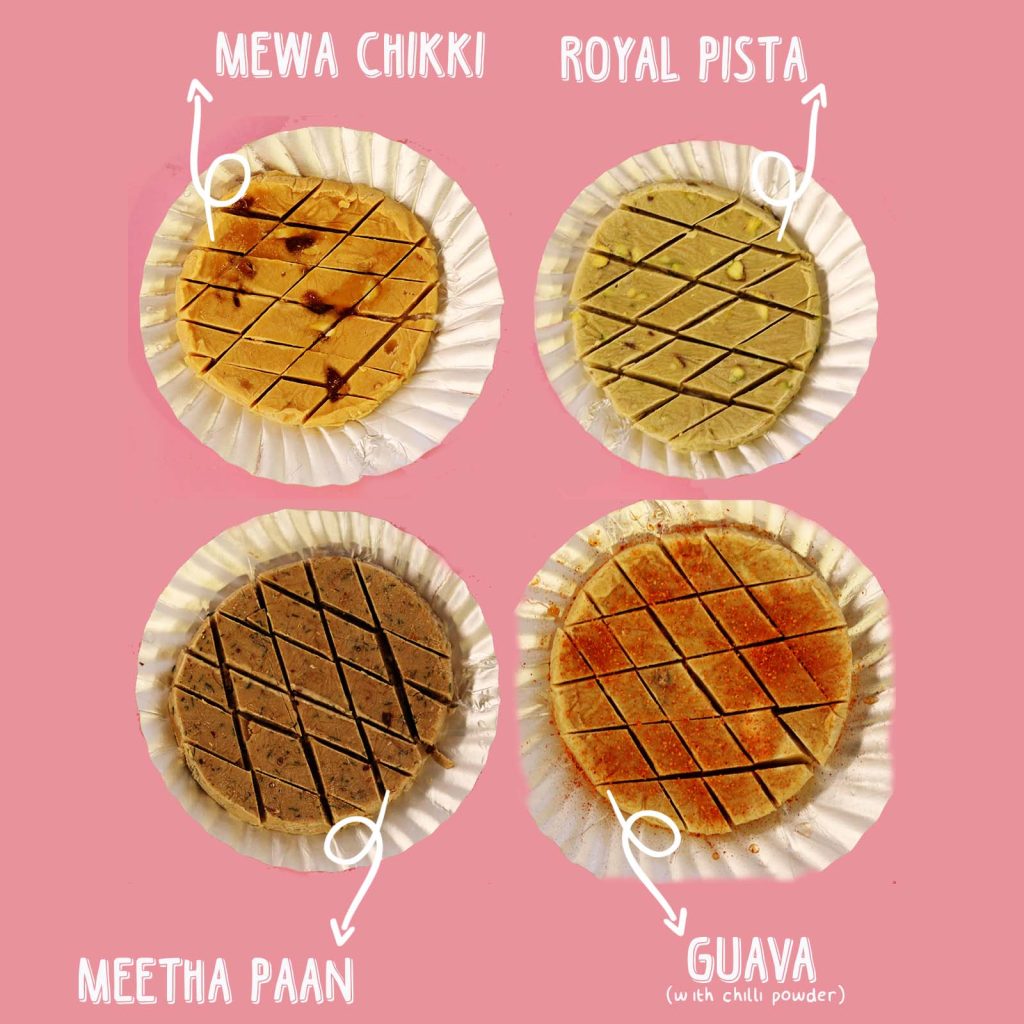 And here's something that most places wouldn't offer customers. If customers have a flavour suggestion to make, they will consider it and share it with the kulfi maker and see if it's something that can be done. And if it is, they will add it to the Kulfiwala menu.
Some of the other flavours you can find on their menu are Special Malai, Nutty Butterscotch, fruity kulfi flavours like Royal Banana, Sitafal, Litchi and others that are seasonal. And if that's not your style, then you can try any of their fruit and nut filled kulfis like the Roasted Almond, Kaju Anjeer, and Kesar Badam Pista to name a few.
Kulfiwala is located at 20 Park Circle , Moores Road, Thousand Lights, Nungambakkam