Move Over Unicorn Everything, Cloud Eggs Are The New Homemade Food Trend Making A Massive Comeback
How do you like your eggs? Some people like them, poached, scrambled, boiled or sunny side up (I don't understand those people, just don't bother cooking the egg). How about cloud eggs? Nope, I haven't been drinking too much of the funny juice. Cloud eggs are the latest new social media trend and it's not hard to see why.
Cloud eggs are essentially just a savoury meringue where the egg yolk is separated from the egg white which is then beaten until stiff and seasoned with – almost anything under the sun! Place the meringue onto baking sheets and bake for a few minutes then pop in the yolks and bake a bit more and voila 'cloud eggs'.
The biggest boon for this 'rad' new food trend is just how instagrammable it is (yes, that is now a unit of measurement, god save us all). Shocker: it's also insanely healthy! Each serving is only about 161 calories (white girls all over the world must be going into a meltdown).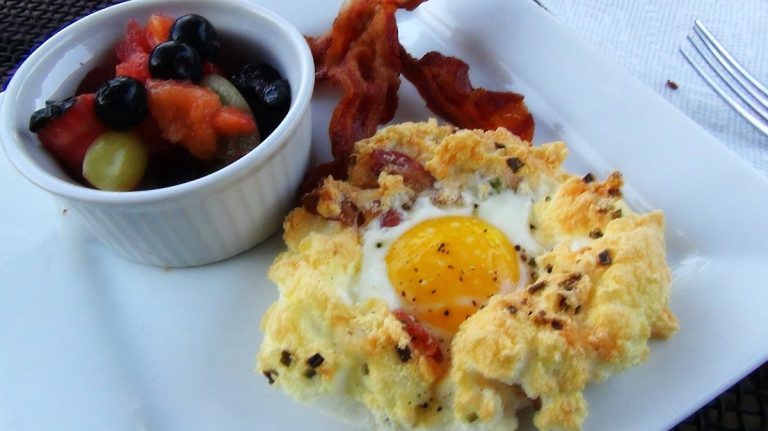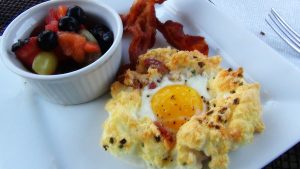 Not surprisingly, this is isn't the first we've heard of cloud eggs. Rachael Ray, being the inspiring role model that she is, actually came out with a recipe for these eggs way back in 2012. They probably didn't get the recognition that they deserved as Instagram, Facebook and recording every second of your life on social media wasn't as popular then.
However, lucky for us, whatever goes on the internet is bound to stay on the internet and be found many years later – just ask Trump or the founder of Uber – and sometimes it unearths the perfect low-fat egg recipe that we never knew we always needed.
I guess the moral of the story is that delicious low carb food actually does exist (especially if there is bacon in it) and the internet is not only dark and full of terrors – I think I can live with that!