'Spice'-ing it up at the Ibis Hotel.
For those of you who didn't know, the international hotel company, Ibis has opened a hotel at Raja Ram Mohan Road off Richmond Road. And Spice It, is their new in-house restaurant. Spice It has been attracting office goers since its opening on November 5th, and we went by to check it out.
Let's begin with the ambience shall we? Spice It is decorated with vibrant red and dashes of orange and the staff is adorned in bright yellow and red, and if you're coming from grey walls and cubicles, Spice It's colours (and food) is just what the doctor ordered. There is an option of both an indoor and outdoor seating. The outdoor seating is mainly meant for smokers, but it's a beautiful and cosy setting with cane chairs and its cutely called 'Alfresco'
Now let's get to what we are really here for, the food. Spice It has options for all- the buffet for those who are pressed for time and are confused about what to eat and the extensive la carte menu. The a la carte menu has many options from continental to Italian to authentic Indian food.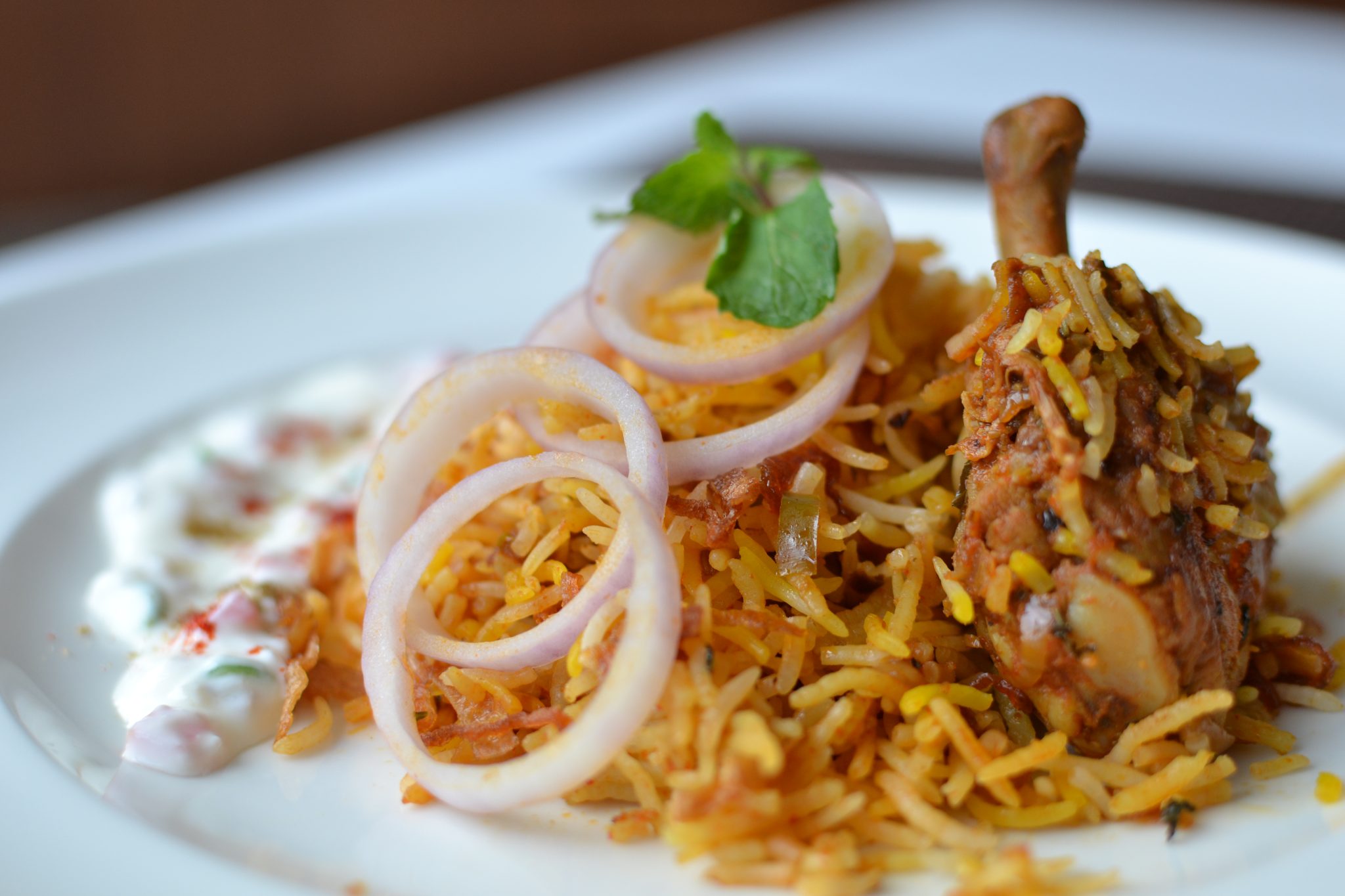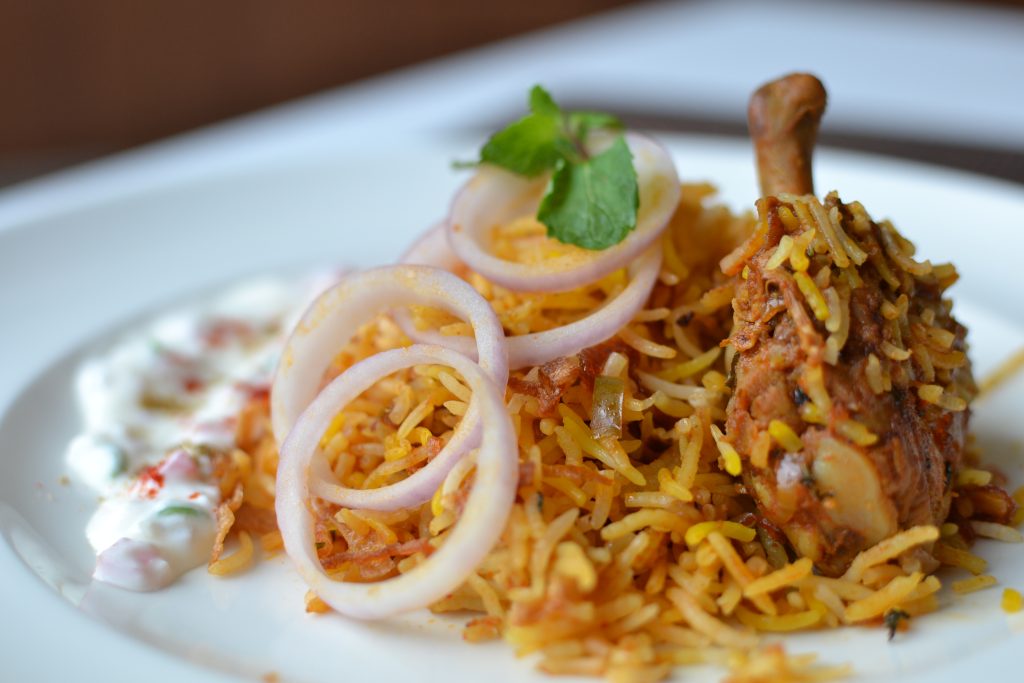 We tried the widespread buffet starting with the Hot & Sour Chicken Soup which was good, but the in-house breads and salads distracted us. Spice It Manager, Sagar, informed us that the bread is baked by them but the catch is that they don't have a bakery– making Chef Dipak Adhikari a multi-talented chef along with 12 years of experience. "He's a baker without a bakery", we joked. The starters and some dishes part of the main course are cooked live in a large open kitchen which for us was the most impressive part of the buffet. There's nothing like watching your food made in front of you. The friendly chefs are ready to make your pasta and starters the way you want them, which reinforces Spice Its tagline "You create, We cook". The talk of the town was their Dum Biryani and the minute we tasted the first spoon, we knew why. The chicken pieces were cooked to perfect with just the right amount of spices and the flavours resonated throughout. We would have loved to have more of the buffet which is so affordably priced at Rs. 425 plus taxes for Lunch, and Rs 525 plus taxes for Dinner. We wish we could tell you what's available in their buffet, but the talented chefs at Spice It ensure that the menu is constantly changing with various varieties of Indian and Continental Food.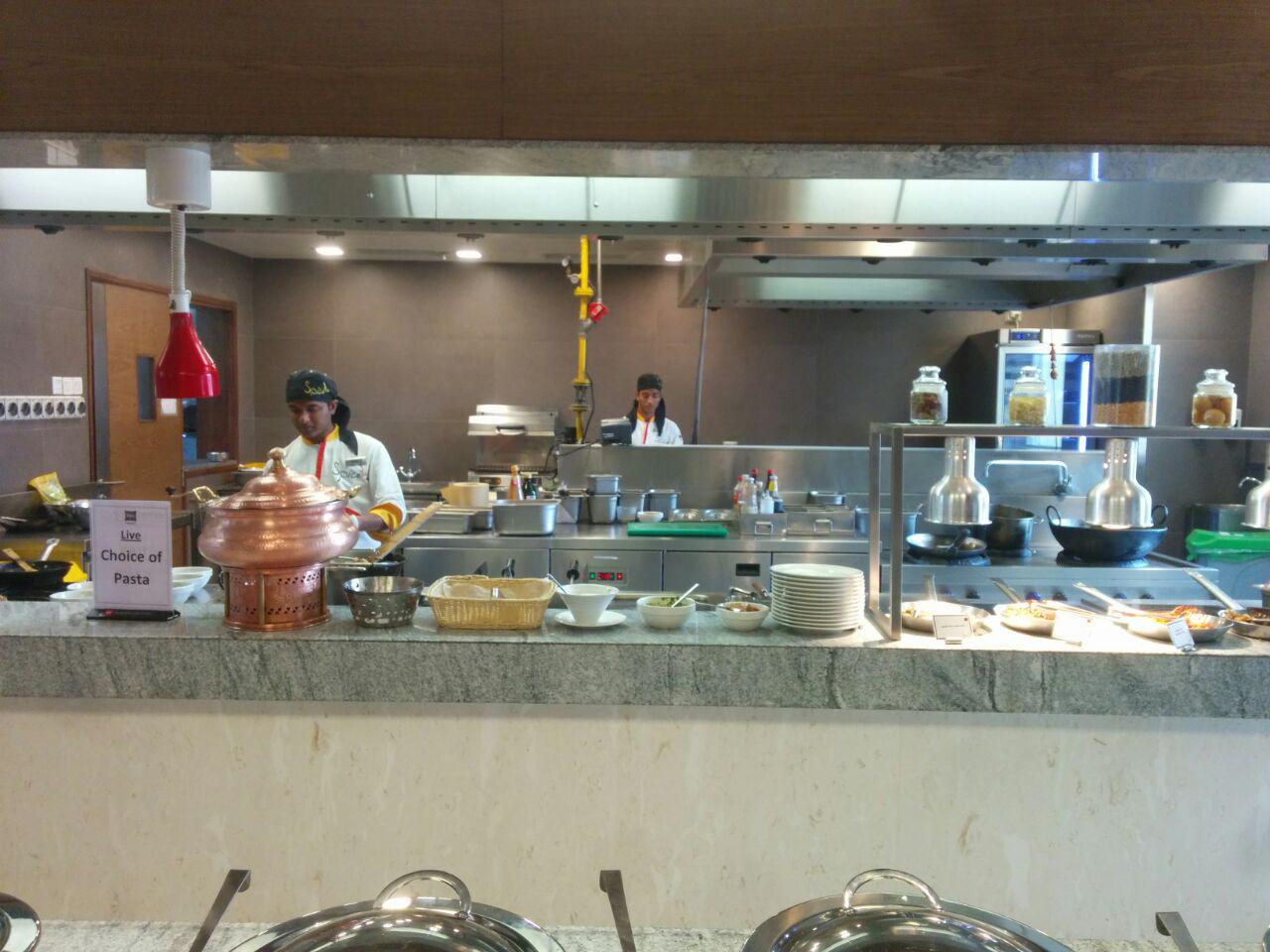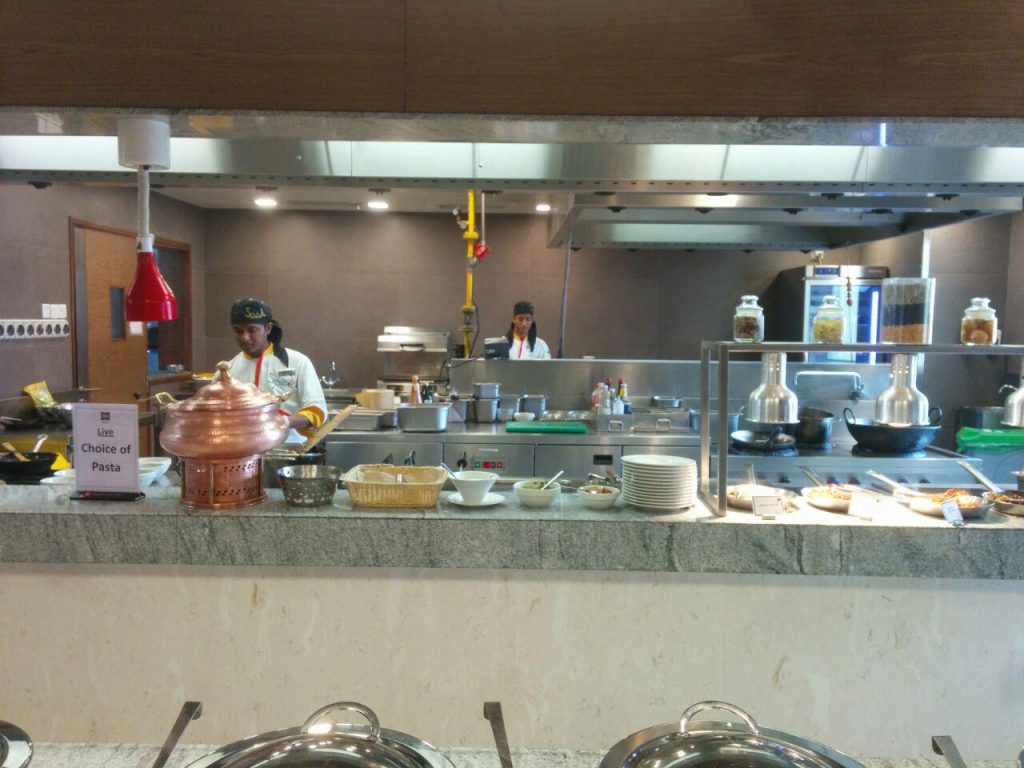 Apart from the Lunch and Dinner buffets, Spice It has a must-try Breakfast Buffet that is rightly titled "The Great Indian Buffet", and boy is it fantastic! Priced at just Rs. 299, the Breakfast Bonanza consists of live dosa and egg counters, poha, idlis, vadas, sausages, freshly baked bread and pretty much anything else you can think of for breakfast. Did you think that the Breakfast in Portishead, England was a challenge? We dare you to try out this breakfast that runs between 6.30 am to 10 am every day. Call in for bookings of more than 8 to 10 people. We hear you might get a discount.
Well if Spice It hadn't enough already, they have now added an indispensable addition – their bar. And it's called 'The Hub' and it looks as cool as the name. Set in vivacious orange and blue, 'The Hub' is set to launch at the beginning of March. Be sure to go check it out if you are caught in the city centre traffic in the area.