Talking And Tasting Fresh Dips, Hummus And Spreads With Varun Jhawar Of Fizzy Foodlabs
A few days ago, we broke the news that Fizzy Foodlabs, which is behind the Chef's Basket brand had launched a new sub-brand: Fresh, which has a range of hummus flavors, yogurt dips, salsas and pasta sauces.
We recently caught up with Varun Jhawar, the co-founder of Chef's Basket who took us through the versatility of Fresh products. Take a look at our interaction:
Why did you decide to launch 'Fresh; as a sub-brand?
"Fresh was launched with the ambition to tap the gourmet food gap in India. It was launched with an ambition to introduce Indian consumers to healthy and world food through Fresh range while sticking to the core value of being only natural. Fresh range of products require refrigeration and come in ready to eat format which is quite different from our ready to cook kit range of Pasta's, Noodles and Pizza kits that the Brand made a mark in for the last 3 years.
With the launch of Fresh under Chef's Basket we aspire to go one step close to our consumers with products that are healthy, natural and provide access to world food. Fresh has a range of products like Hummus, Yogurt Dips, Salsa's, Pasta Sauces, Asian Curries. We are soon launching Fruit and Berry Parfaits this festive season."
https://www.youtube.com/watch?v=iJlLuzsVyGo
Explain why Fresh products are a healthy option.
"Fresh range of products are made from the ingredients grown naturally as per the standards laid out by the Brand. All the ingredients are screened through multiple steps by experienced food tech team and the manufacturing process is overlooked by a team of culinary Chef's who come from the best of restaurants in India. Adding to this, all the products are 100% natural with no added preservatives or colors or flavors. The products are also low fat, high protein, and high in iron dips, spreads and sauces. The nutritional value of all the products of Fresh are constantly monitored by Nutritionists, Lab technicians to keep the products in their healthiest form.
How did your team go about coming up with the recipes for Fresh?
It took us about 18 months of research into Fresh range of products and technology before we were ready for the launch. Each of our product variants have gone through an average of 13 versions before the final variant is locked. It took a team of 4 expert Chef's from Middle East cuisine and product trials of 6 months to come up with our Hummus range.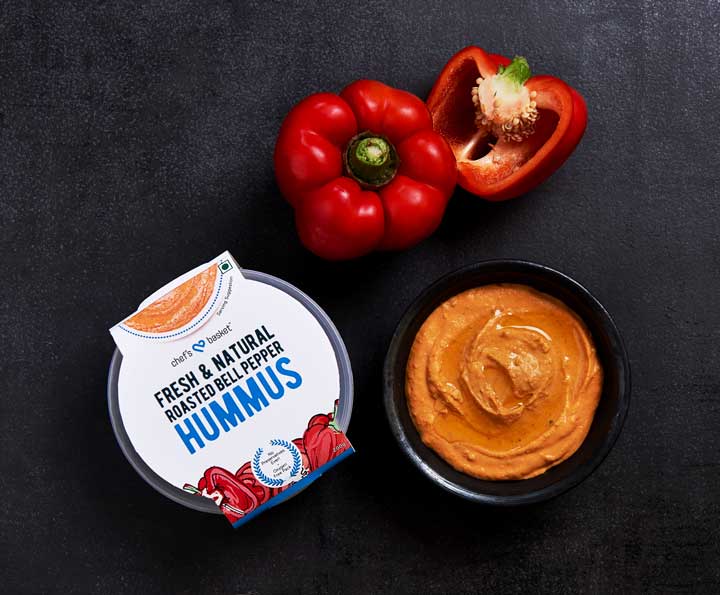 The team travels to the country of origin and across India to try the products in the pipeline to make benchmarks, thus allowing us in keeping the products in the most authentic taste and texture. Several versions are tried by the end consumer even through various channels that the brand has built like Tasting Panel, Events, Influencers, and Food Experts to collect external opinions."
Tell us a little about the unique packaging technology that keeps Fresh products fresh. ,
"Fresh ranges of products are a 100% natural and contain no added preservatives, colors or flavors. The shelf life of the products is naturally increased through a unique packaging technology we adapted from Italy called MAP. This technology is further supported by the packaging material imported from the United States. These two technologies together help Fresh range of products remain Natural while giving a shelf life of 18-30 days.
Chef's Basket is the only company to adapt this technology in this category in India."
How can customers best enjoy Fresh products?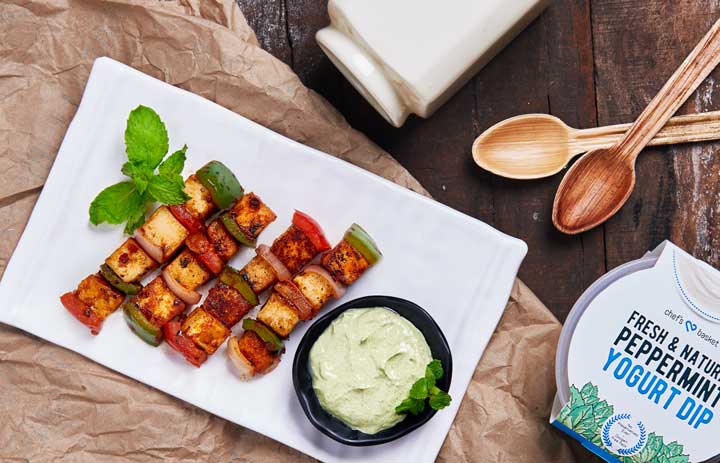 "Fresh products can be enjoyed absolutely with anything. Hummus can be paired with simple Chips at home or you can simply spread it on your roti's/bread or make a gourmet dish like Baked Mushroom Hummus Caps with it. Yogurt dips form the perfect combination with any Indian snack. Pasta sauces can be combined with any pasta of your like or simply use it to make Cheese based recipe of your own. Fresh Thai curries which come with exotic vegetables can be simply enjoyed with steam rice. We are soon launching some exciting products in the Fresh range like Parfaits which are amazing when enjoyed as they are without any substrate, they can be your perfect healthy breakfast or snack partner without any hassle."
Tasting The Talk
Of course, we're never only about the talk; after our chat with Varun, we had a range of Fresh products delivered to our door and, spoons in hand proceeded to dig in.
From the hummus range, we tried the Garlic Hummus, the Moroccan Hummus and the Basil Pesto Hummus. The garlic hummus was smooth and creamy, as any classic hummus should be and enhanced with a hint of lemon. Meanwhile the Moroccan hummus had a grainier texture and the strong flavor of Moroccan seasoning which would work well with fresh vegetables. Our favorite of the lot was the Basil Pesto hummus which was a vibrant green and equally vibrantly flavored; the Basil Pesto would taste delicious atop crackers or tossed with a pasta salad.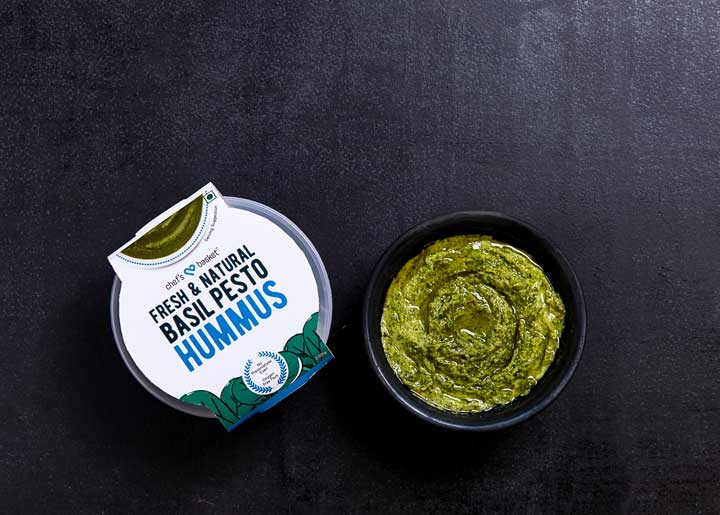 We then moved on to the dips; the Herbed Yogurt Dip, the Fresh Tzatzki Dip and the Fresh Mint Yogurt dip. The Herbed Yogurt dip combined smooth yogurt with a variety of chopped herbs creating both an exciting texture and flavour. The Tzatziki dip was cool and refreshing with a liberal amount of chopped cucumbers. The Mint yogurt dip had a stronger flavor; akin to pudina chutney some would say, with a more liquidly texture which would work great spread across a wrap, sandwich or used as a dip for crackers or chips.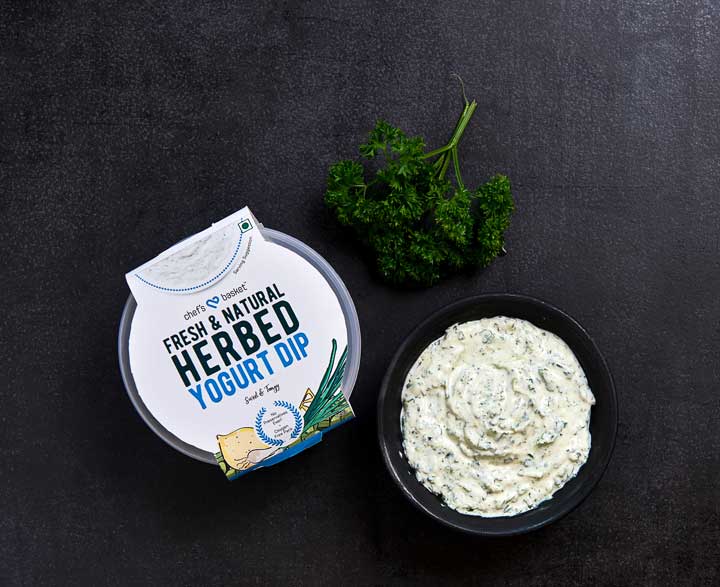 As we enjoyed pure spoonfuls of each product, our minds were working overtime imagining the different ways we could use the dips and hummus to enhance a variety of dishes. Along with their fresh appeal and delicious flavors, we believe that their versatility is one of the true charms of the Fresh range; how many ways can you use them?